Recent Posts
Recent Comments
관리 메뉴
[Seoul, SNU]Korean Kimchi Stew (우리가참김치) 본문
I'm introducing fine Korean restaurants/places where actual local Koreans usually go, not only tourist-targeted restaurants.
---
---
Review Summary :
- Fine place to experience taste of Korean Kimchi Stew which local Koreans enjoy.
- Prices : 6~7$
- Rating : 3.5/5
- How to order : Just say "Saeng-Go-Gi Duru-Chigi-Jui-Se-Yo" or show this sentence : "생고기 두루치기 1명당 1인분 주세요"
---
Everytime I want to have a nice Kimchi Stew, I go to this place.
It is located on the second floor of above building. Pronounciation is "Uriga-Charm-Kimchi" (Meaning : We are real Kimchi)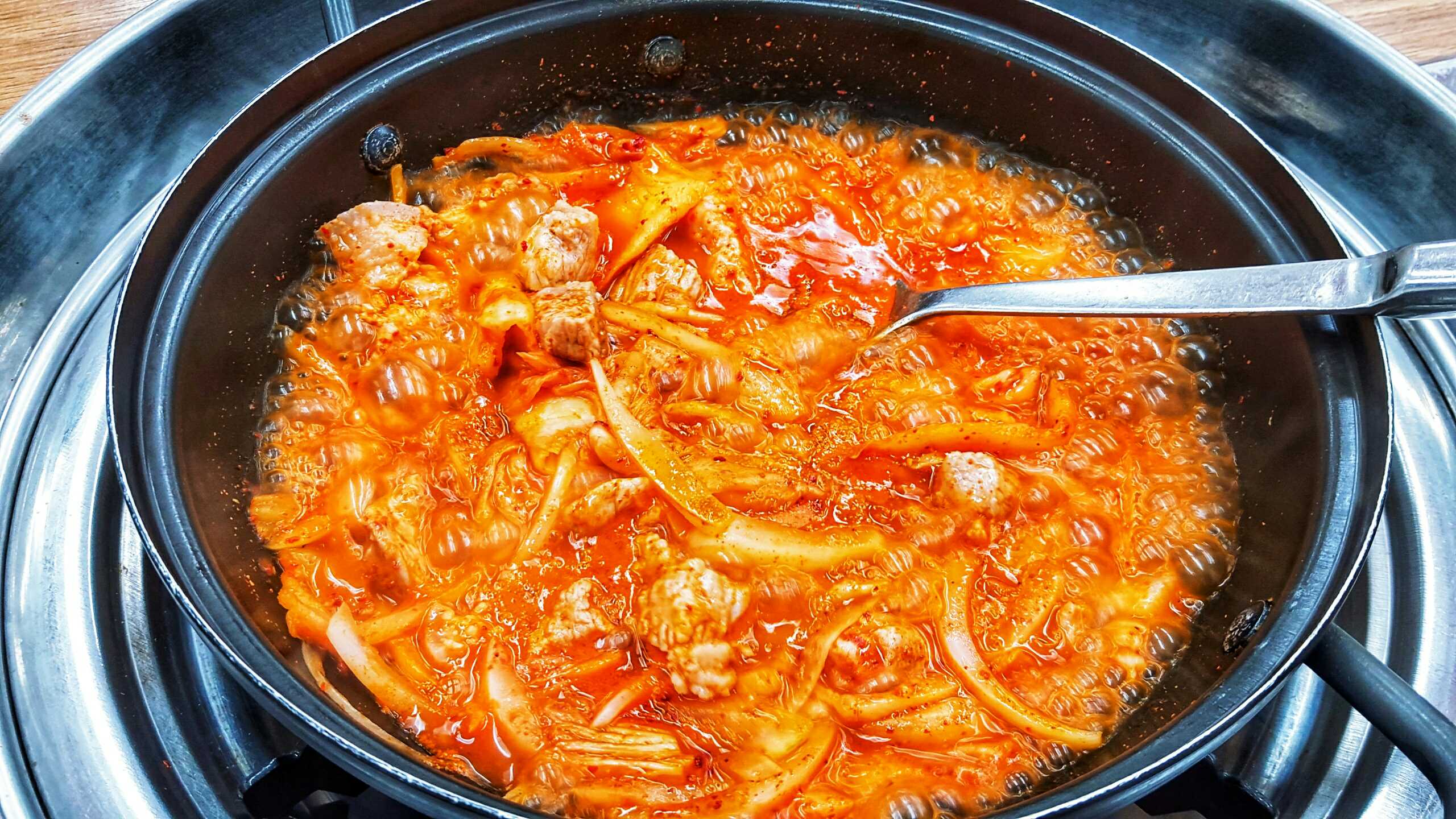 For each team, Kimchi Stew is served. Oh, Well obviously you have to make an order first. You just have to say "Saeng-Go-Gi Duru-Chigi-Jui-Se-Yo". (ordering above)
Don't worry If you're alone. They serve Kimchi Stew whether you came here alone or not. I also enjoy going there by myself. (But that doesn't mean I don't have any friends)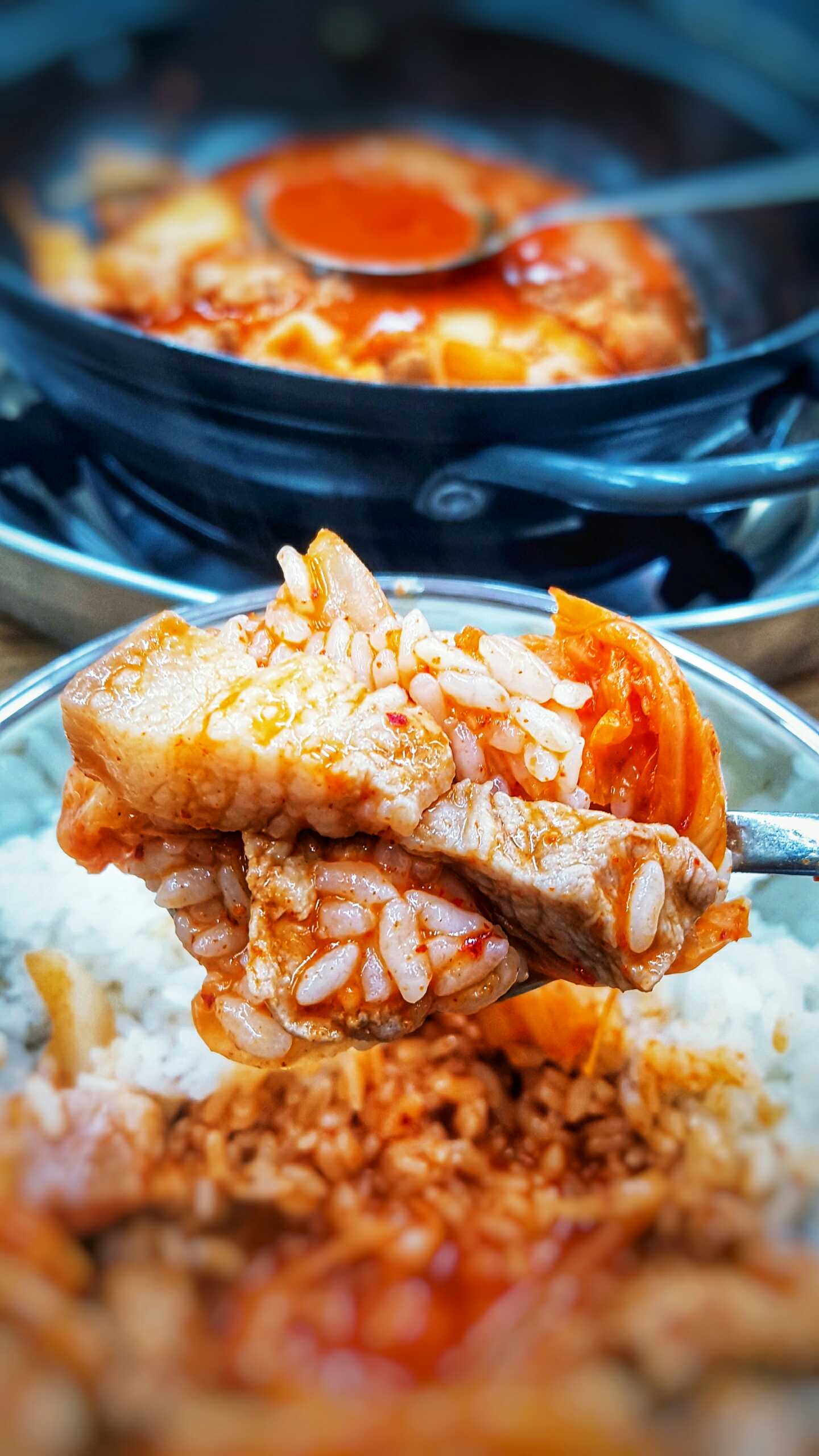 When the stew is ready to eat, mix it with rice. Rice is all-you-can-eat for free.
For proper finish, I added some dried seaweed(laver).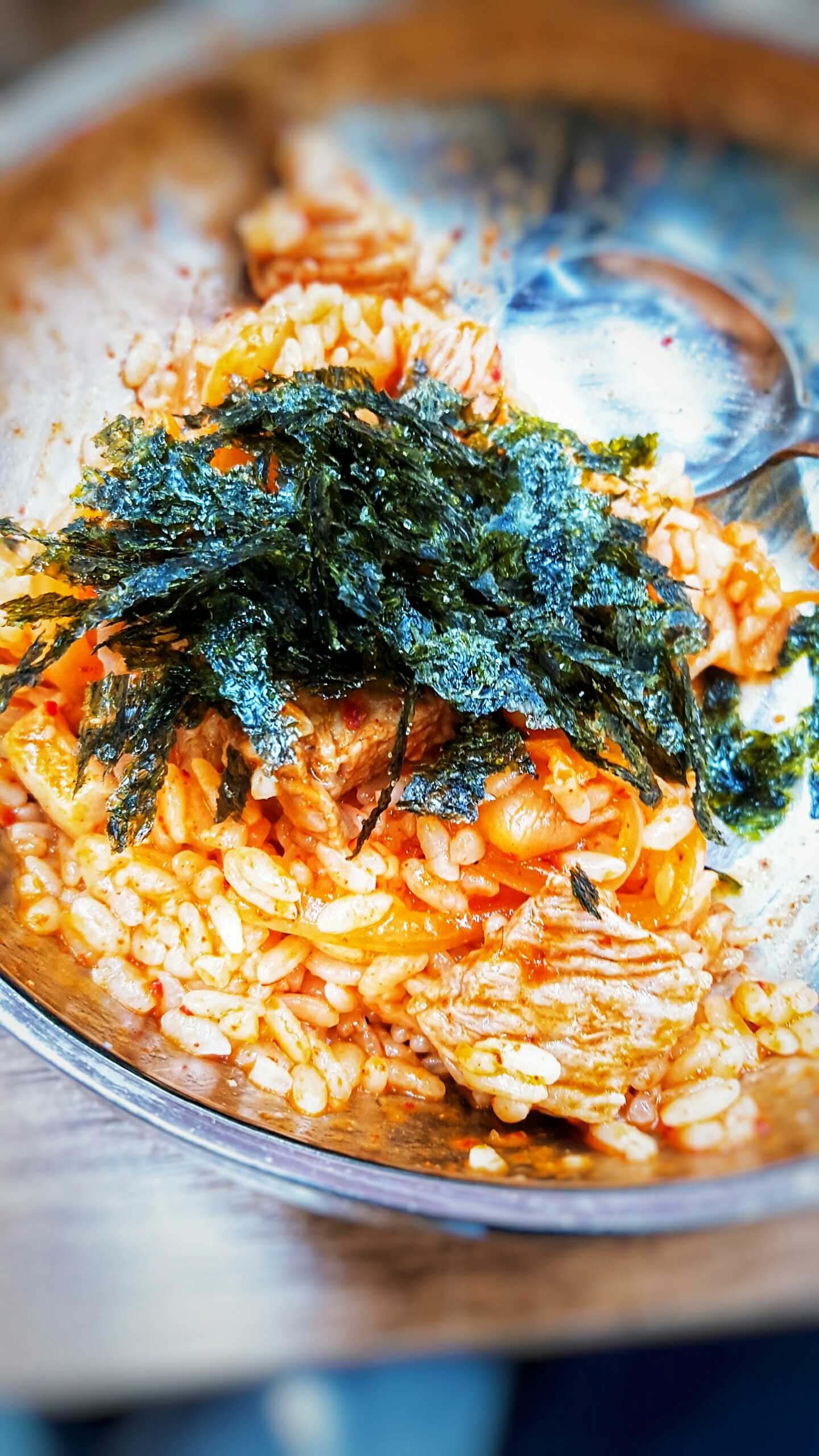 Enjoy the spicy & delicious Kimchi stew of Korea!
---
It would be very appreciated if you press Heart button below if this post was helpful :)
...더보기
Fine Korean Restaurant, Fine Korean restaurants in seoul, Best Korean Restaurants, Best Korean restaurants in seoul, Best Korean Restaurants in Seoul, Best restaurants in Korea, Best Korean dining in Seoul, Best Korean dining in Korea
검색유입: Searck Keywords: Fine Korean Restaurant, Fine Korean restaurants in seoul, Best Korean Restaurants, Best Korean restaurants in seoul, Best Korean Restaurants in Seoul, Best restaurants in Korea, Best Korean dining in Seoul, Best Korean dining in Korea#koreanrestaurant #koreanfood #seoulfood #seoulrestaurant #foodie #food #yummy #foodporn #tasty #foodphotography #foodpix #delicious #goodfood #lovefood #foodiegrams #foodiegramFine Korean Restaurant, Fine Korean restaurants in seoul, Best Korean Restaurants, Best Korean restaurants in seoul, Best Korean Restaurants in Seoul, Best restaurants in Korea, Best Korean dining in Seoul, Best Korean dining in Korea#koreanrestaurant #koreanfood #seoulfood #seoulrestaurant #foodie #food #yummy #foodporn #tasty #foodphotography #foodpix #delicious #goodfood #lovefood #foodiegrams #foodiegram
검색유입: Searck Keywords: Fine Korean Restaurant, Fine Korean restaurants in seoul, Best Korean Restaurants, Best Korean restaurants in seoul, Best Korean Restaurants in Seoul, Best restaurants in Korea, Best Korean dining in Seoul, Best Korean dining in Korea#koreanrestaurant #koreanfood #seoulfood #seoulrestaurant #foodie #food #yummy #foodporn #tasty #foodphotography #foodpix #delicious #goodfood #lovefood #foodiegrams #foodiegramFine Korean Restaurant, Fine Korean restaurants in seoul, Best Korean Restaurants, Best Korean restaurants in seoul, Best Korean Restaurants in Seoul, Best restaurants in Korea, Best Korean dining in Seoul, Best Korean dining in Korea#koreanrestaurant #koreanfood #seoulfood #seoulrestaurant #foodie #food #yummy #foodporn #tasty #foodphotography #foodpix #delicious #goodfood #lovefood #foodiegrams #foodiegram