[Seoul, SNU, Gangnam] Best Beansprout Hangover soup in Seoul! (전주종가콩나물국밥) 본문
Korean Cuisine and Places
[Seoul, SNU, Gangnam] Best Beansprout Hangover soup in Seoul! (전주종가콩나물국밥)
GoldGiver 2019. 5. 4. 14:37
I'm introducing fine Korean restaurants/places where actual local Koreans usually go, not only tourist-targeted restaurants.
---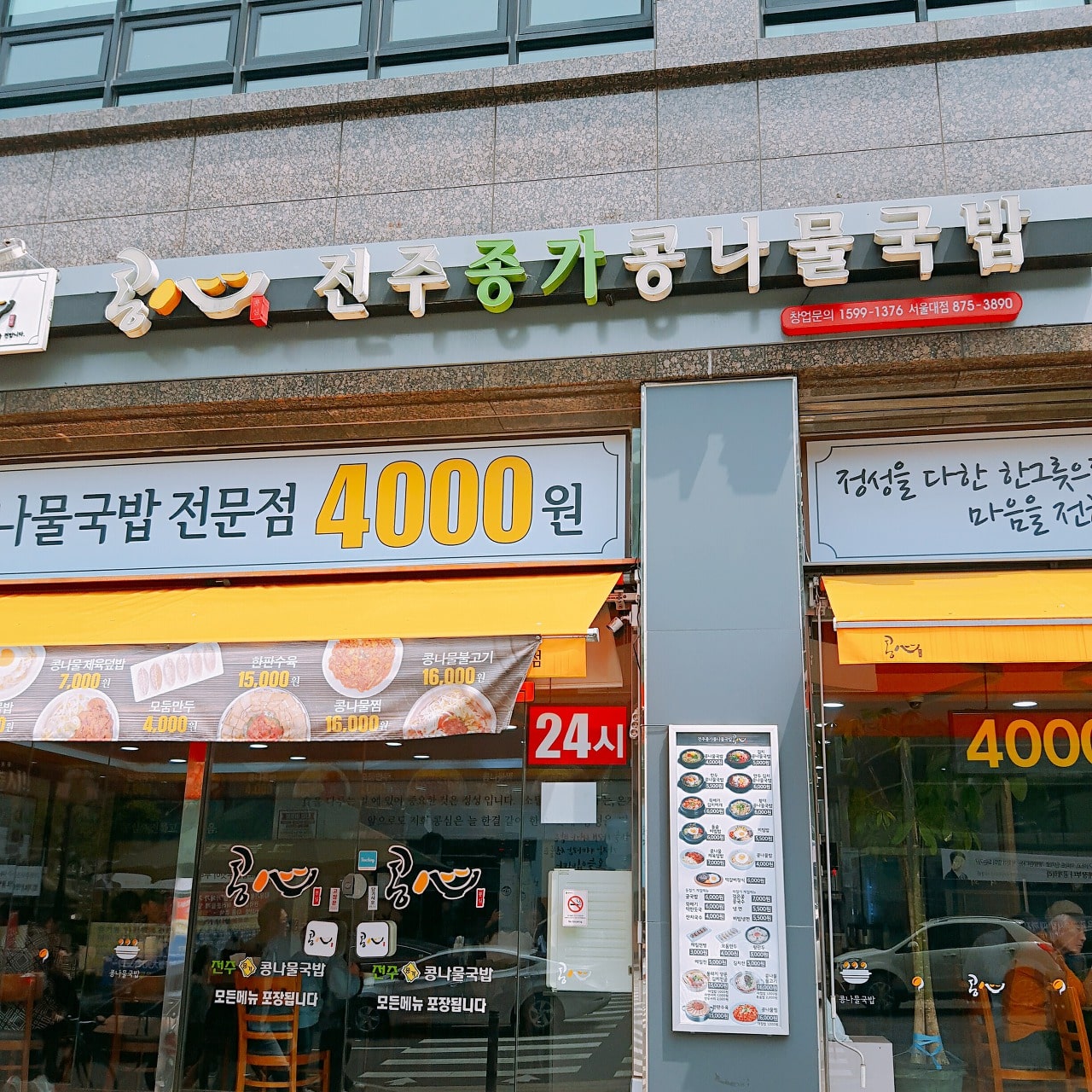 ---
Brief Review :
- Name : (콩심) 전주종가콩나물국밥
- Summary : One of the best franchise to experience taste of Korean Beansprout hangover soup. Best selling menu only costs 3.5$(4000 in Korean won)!
- Prices : 3.5-5$
- Rating : 4/5
- Recommendation/How to order : "콩나물 국밥(Beansprout hangover soup)". Use the menu plate or say "콩나물 국밥 주세요(Kong-Na-mul Gook-Bab Joo-sae-yo"
---
Since It's franchise, you can find them in several places. I added places near SNU, and in Gangnam.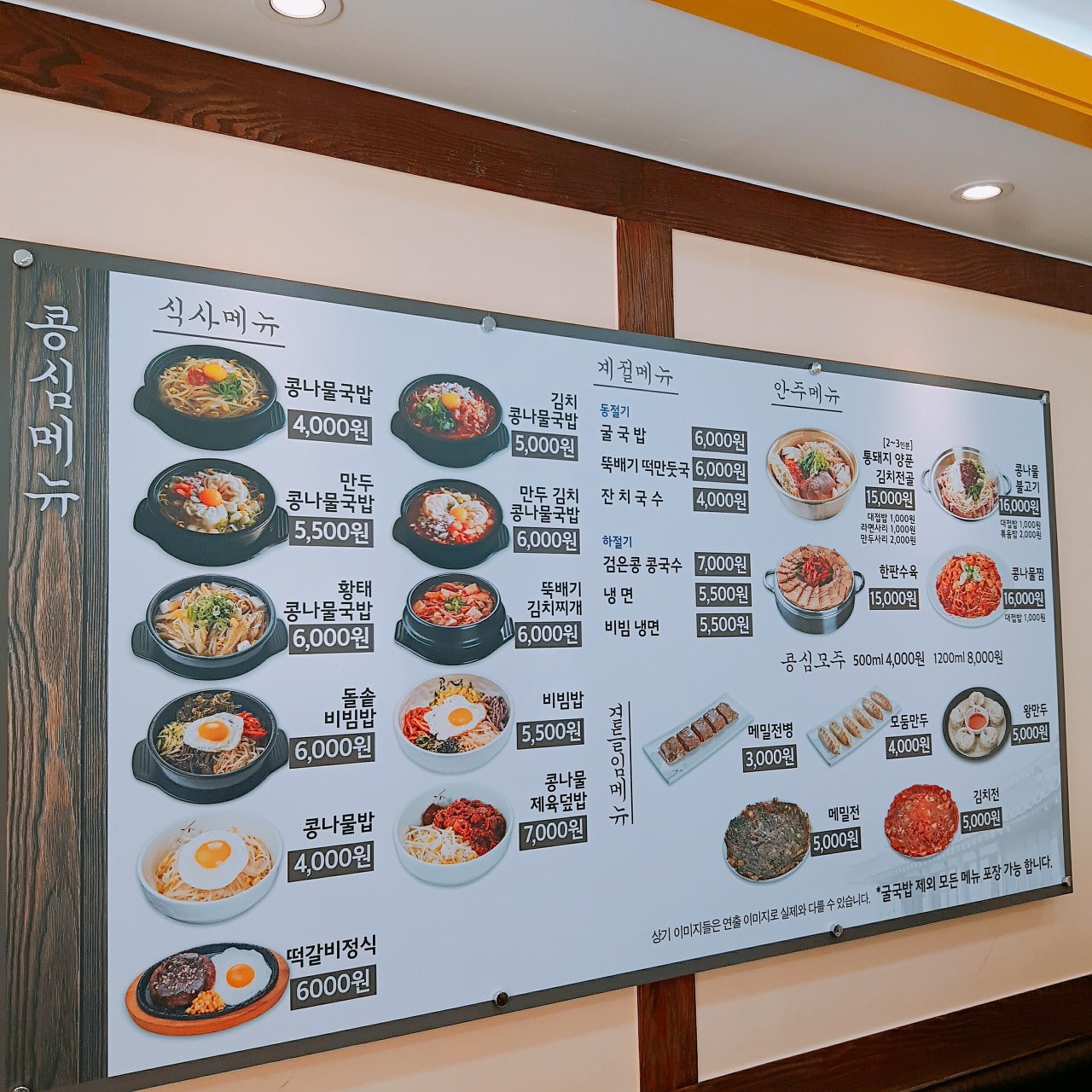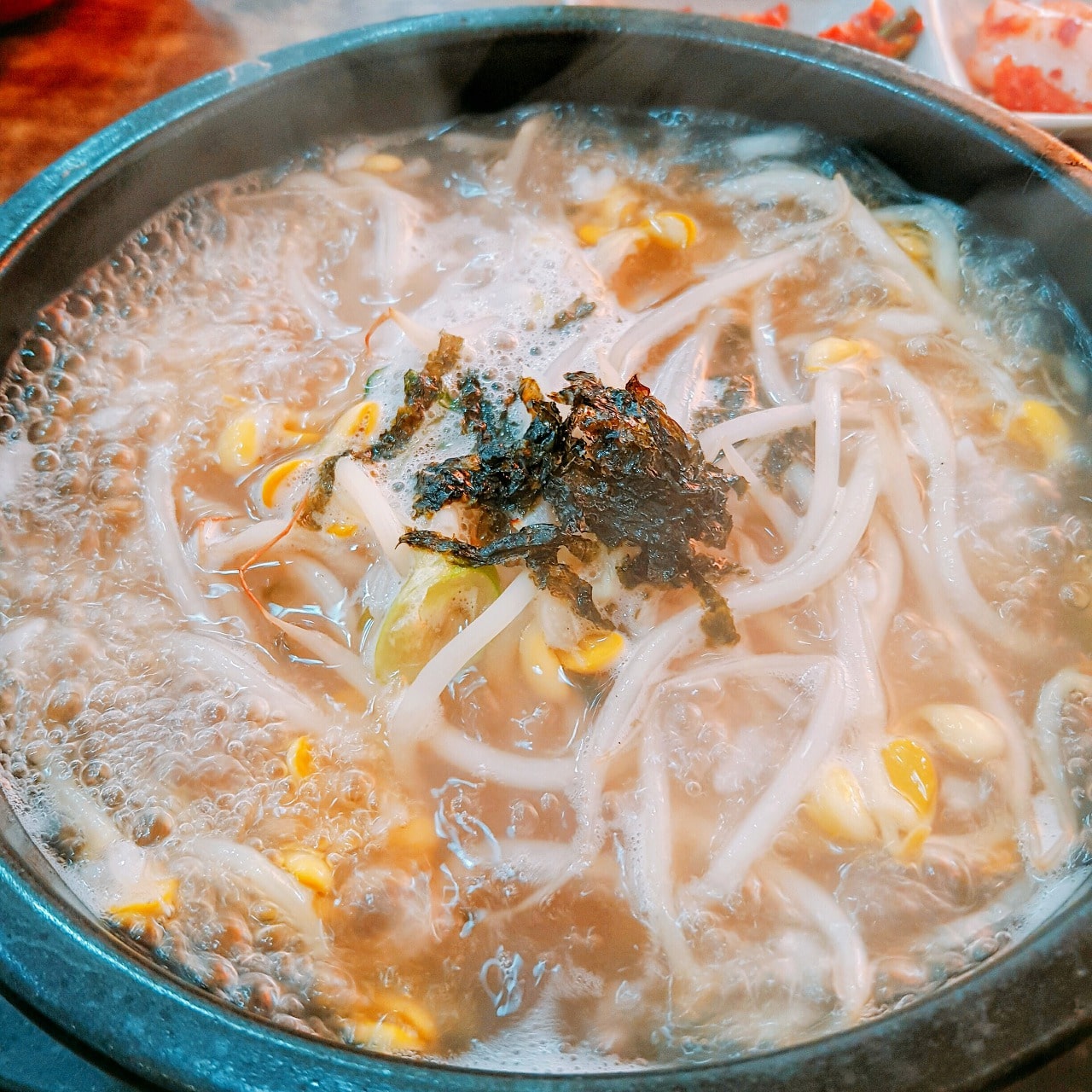 Raw egg is provided. When the soup is served, you better break the egg and put that in your soup as fast as you can. Sometimes I wait for it to cool down a bit when I want my egg soft boiled.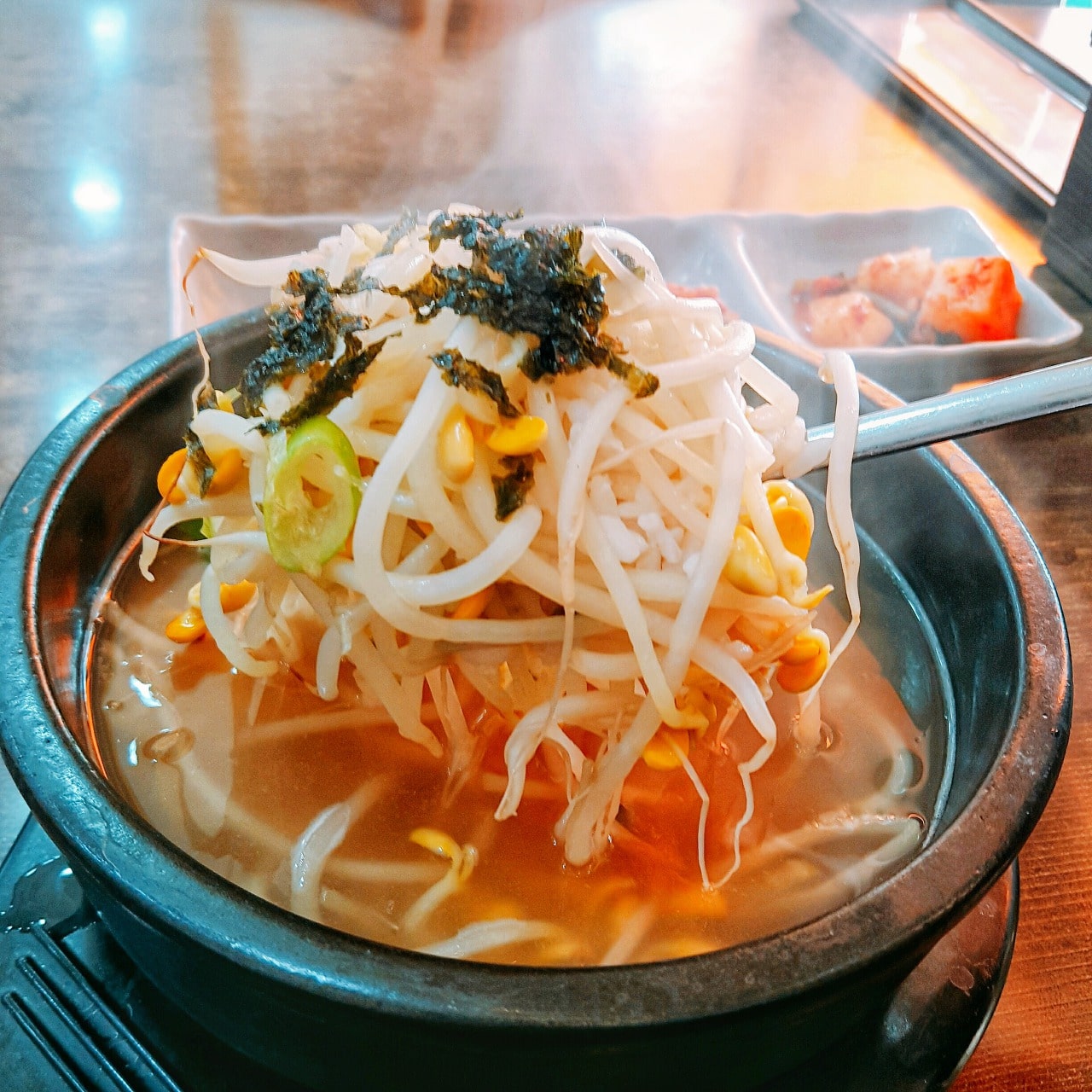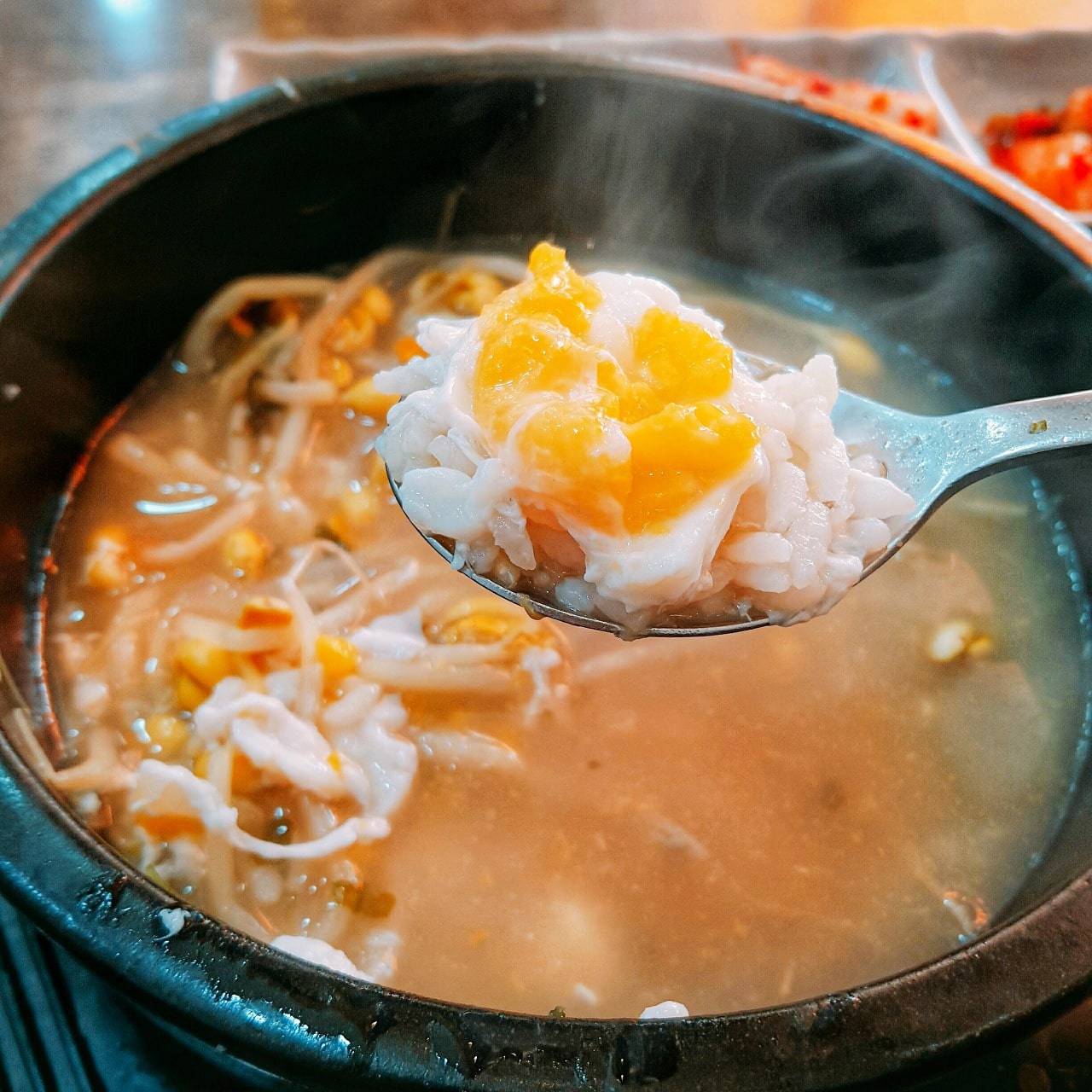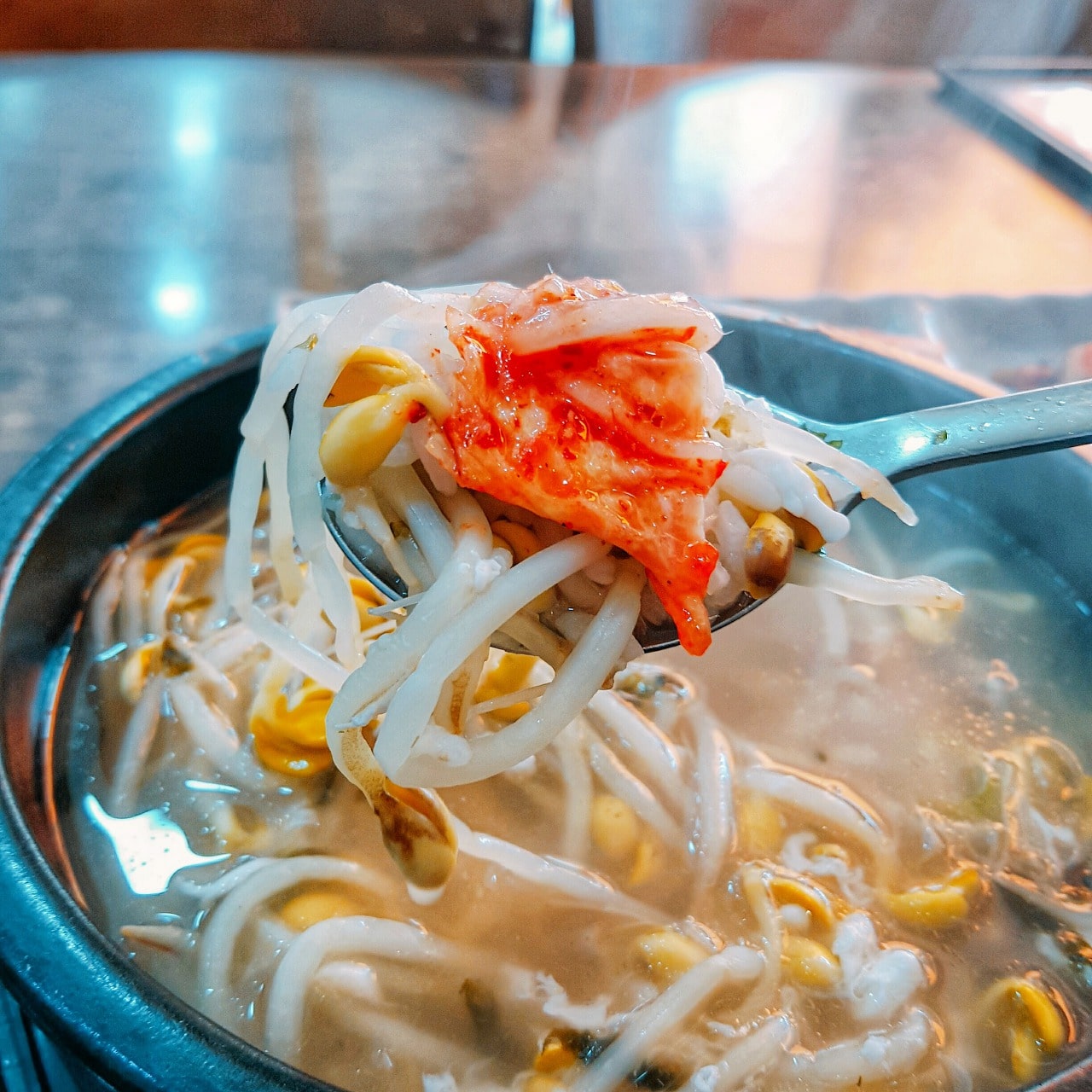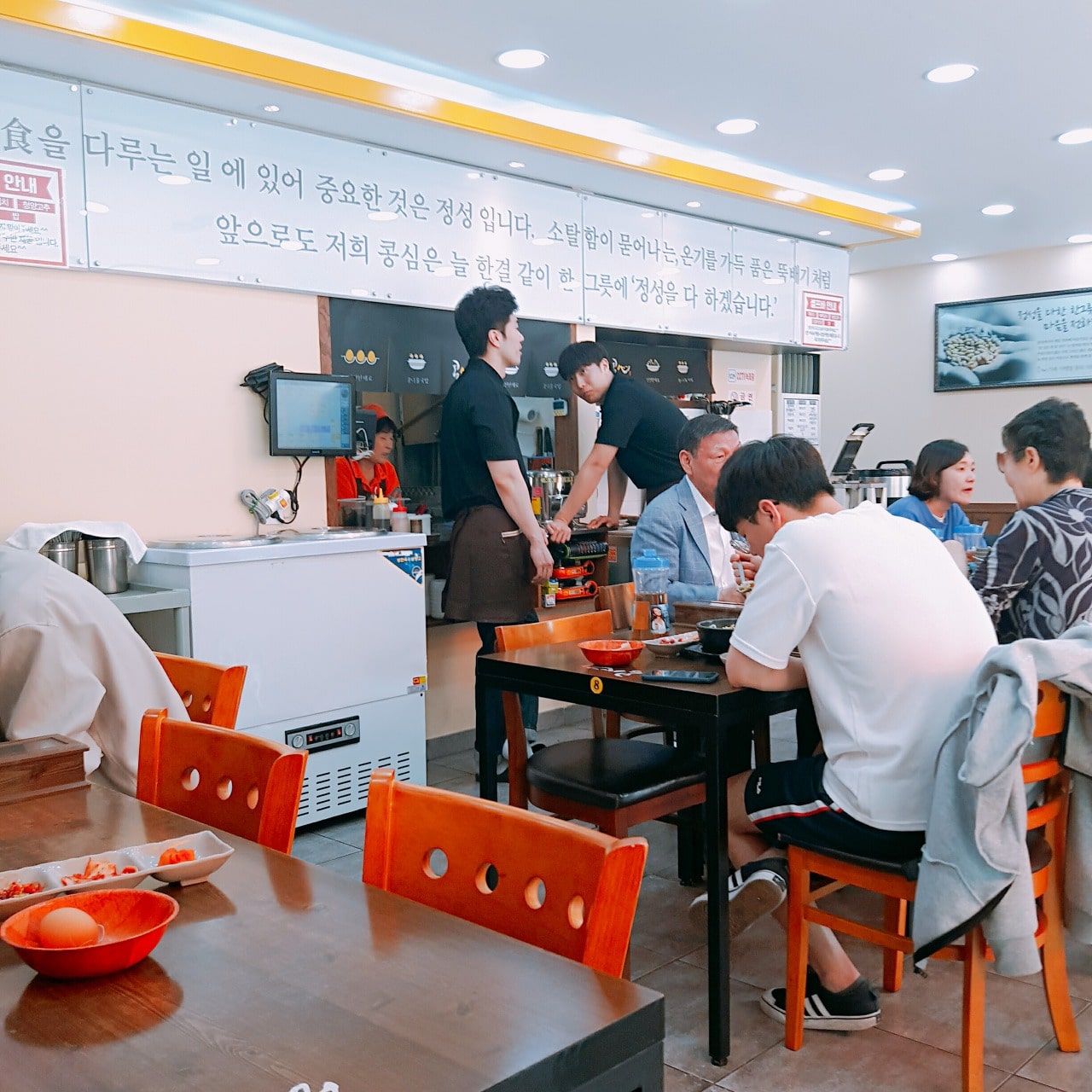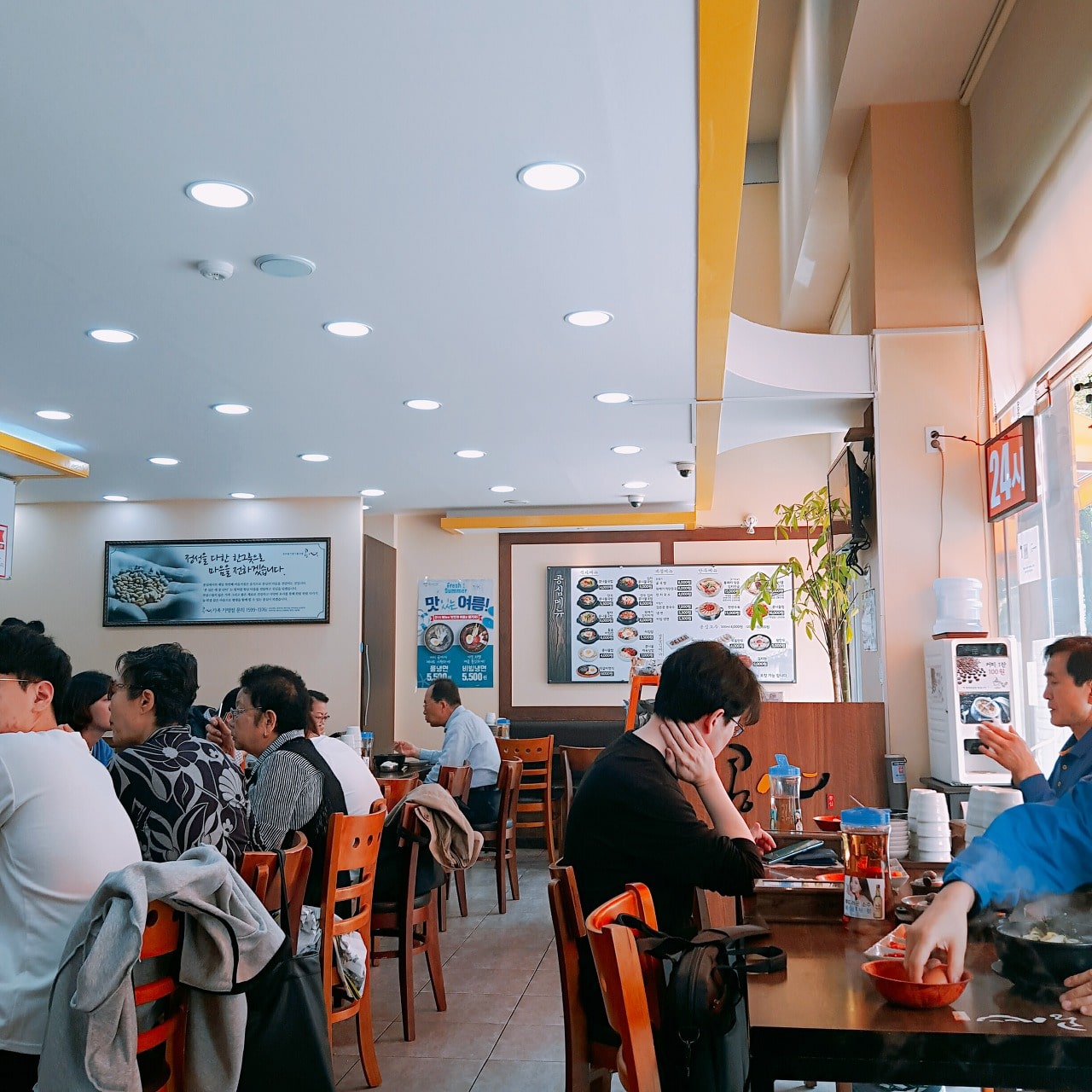 It's a place where regular old Koreans go. Not as fancy as it seems, but It's where my friends would go every week. Maybe not a good place for tourist who wanted to visit fine-dining in Korea, but If you want to live like a Korean at least for 1 day, It's a nice place to start.
---
It would be very much appreciated if you share my post if it was helpful
:)
검색유입: Searck Keywords: Fine Korean Restaurant, Fine Korean restaurants in seoul, Best Korean Restaurants, Best Korean restaurants in seoul, Best Korean Restaurants in Seoul, Best restaurants in Korea, Best Korean dining in Seoul, Best Korean dining in Korea#koreanrestaurant #koreanfood #seoulfood #seoulrestaurant #foodie #food #yummy #foodporn #tasty #foodphotography #foodpix #delicious #goodfood #lovefood #foodiegrams #foodiegramFine Korean Restaurant, Fine Korean restaurants in seoul, Best Korean Restaurants, Best Korean restaurants in seoul, Best Korean Restaurants in Seoul, Best restaurants in Korea, Best Korean dining in Seoul, Best Korean dining in Korea#koreanrestaurant #koreanfood #seoulfood #seoulrestaurant #foodie #food #yummy #foodporn #tasty #foodphotography #foodpix #delicious #goodfood #lovefood #foodiegrams #foodiegram검색유입: Searck Keywords: Fine Korean Restaurant, Fine Korean restaurants in seoul, Best Korean Restaurants, Best Korean restaurants in seoul, Best Korean Restaurants in Seoul, Best restaurants in Korea, Best Korean dining in Seoul, Best Korean dining in Korea#koreanrestaurant #koreanfood #seoulfood #seoulrestaurant #foodie #food #yummy #foodporn #tasty #foodphotography #foodpix #delicious #goodfood #lovefood #foodiegrams #foodiegramFine Korean Restaurant, Fine Korean restaurants in seoul, Best Korean Restaurants, Best Korean restaurants in seoul, Best Korean Restaurants in Seoul, Best restaurants in Korea, Best Korean dining in Seoul, Best Korean dining in Korea#koreanrestaurant #koreanfood #seoulfood #seoulrestaurant #foodie #food #yummy #foodporn #tasty #foodphotography #foodpix #delicious #goodfood #lovefood #foodiegrams #foodiegram
Comments