[Seoul, Gangnam] Cheapest Coffee Shop in Seoul! (커피온리, Coffee-only) 본문
I'm introducing fine Korean restaurants/places where actual local Koreans usually go, not only tourist-targeted restaurants.
---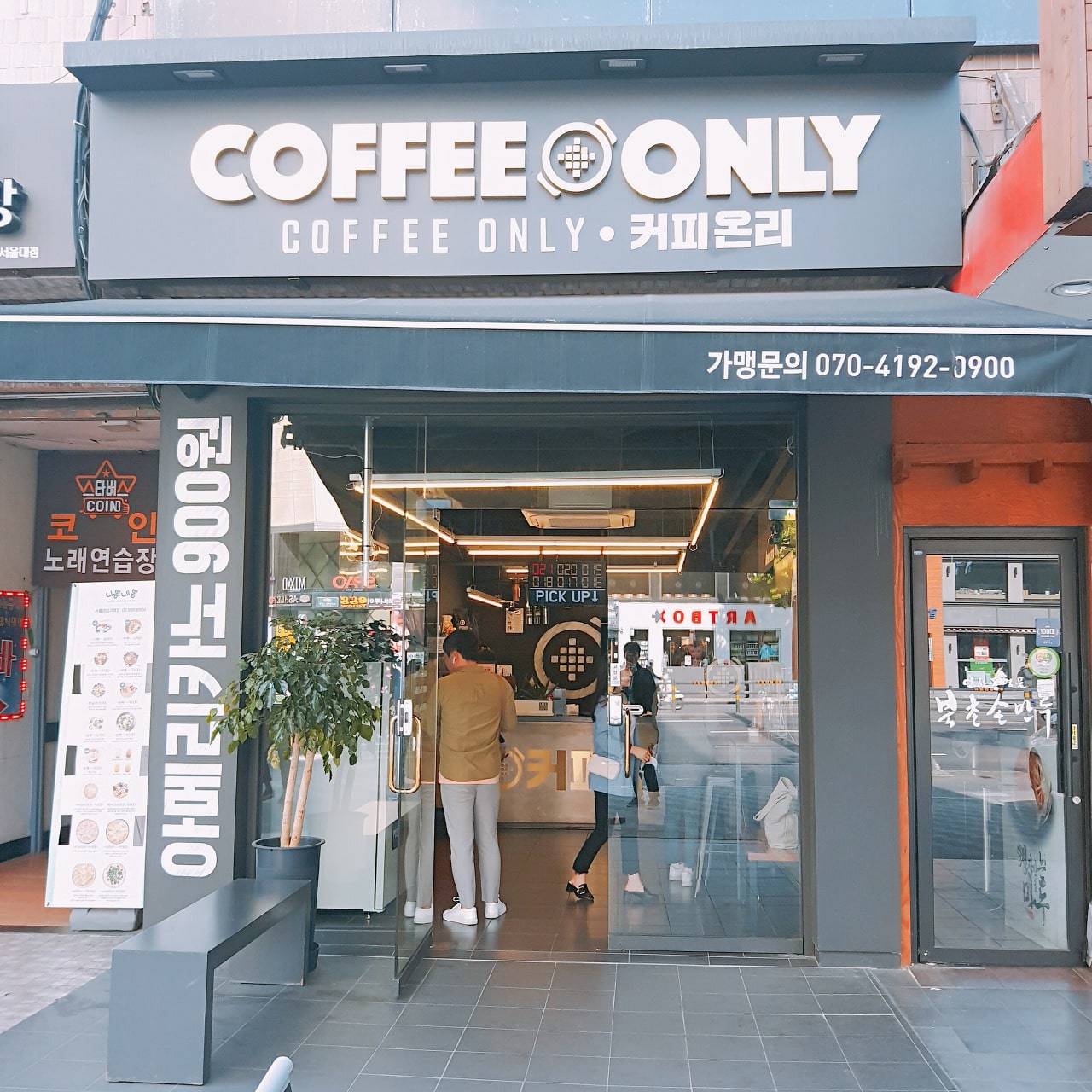 ---
Brief Review :
- Name : 커피 온리 (Coffee-Only)
- Summary : Cheapest place to get a take-out coffee. But they have everything you need! It franchise, yet I like it.
- Prices : 1~3$ (The cheapest one, Caffè Americano, only costs 90cents. For large size, it's 1.2$)
---
Location : You can find these in Seoul. Use Google Map! There are many of them in Gangnam.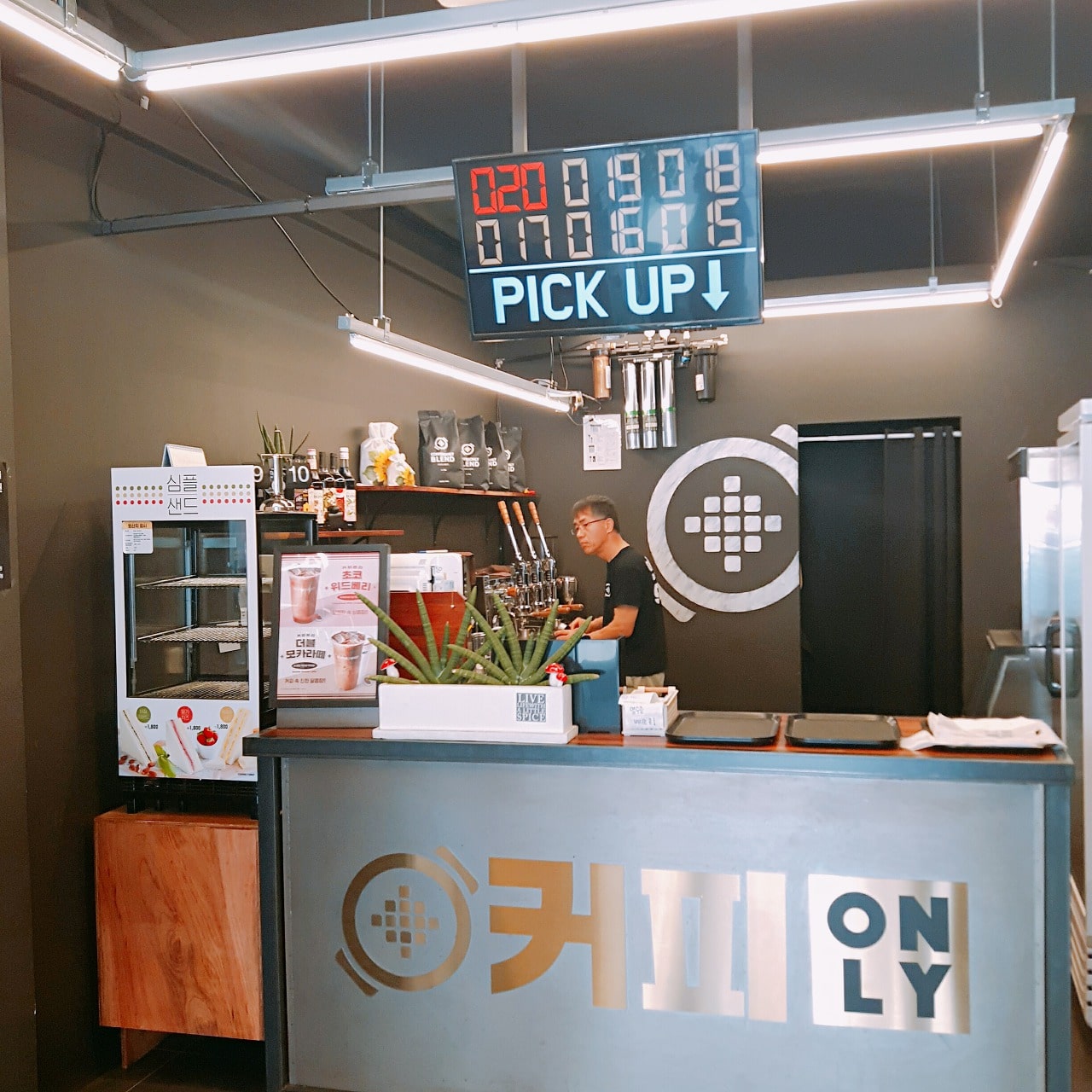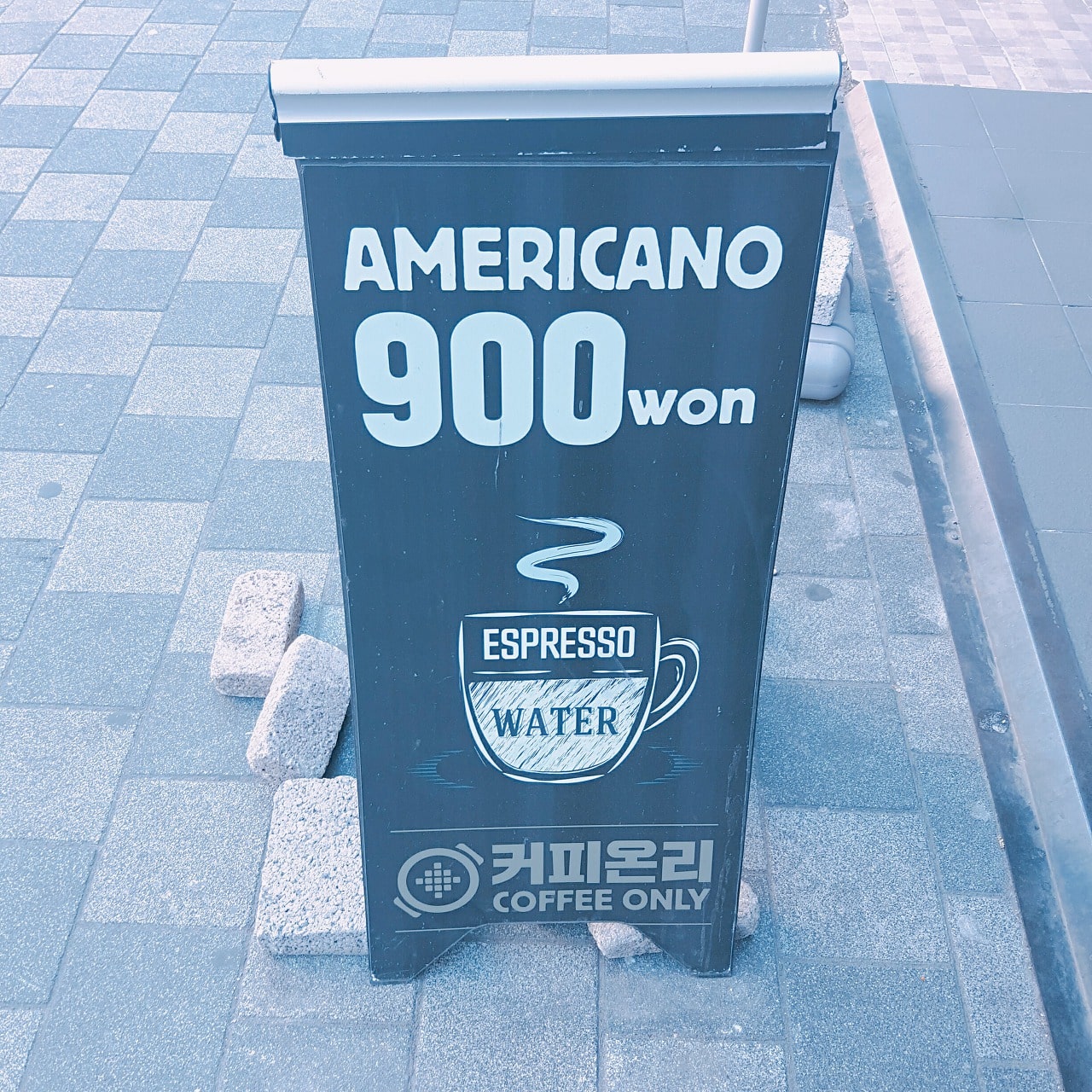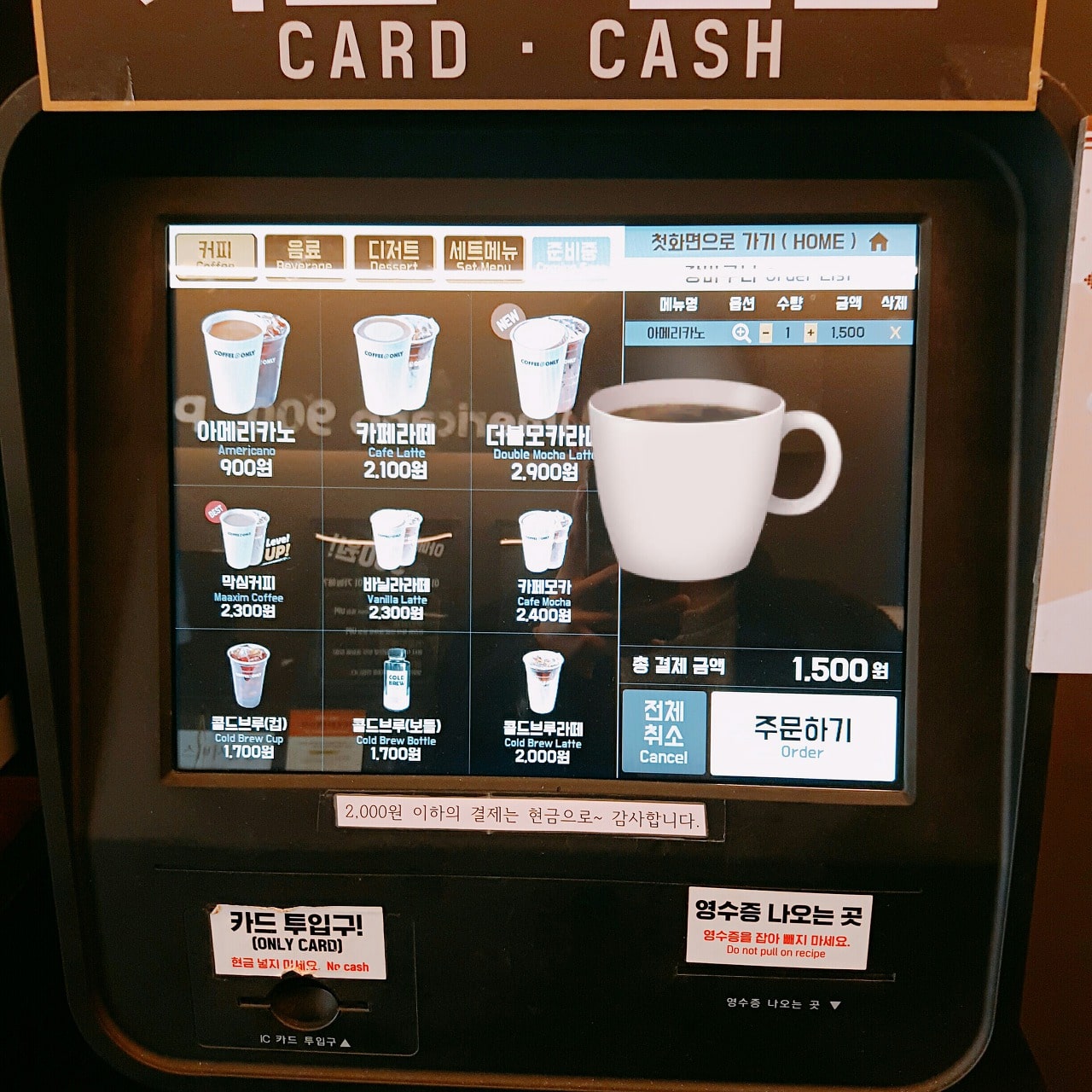 It's a small place, but they got what it must have. Well, price is what matters, right? (Like a poor student like me, haha) Coffee shop is a place selling caffeine! Also, you can try others since you'll never find places cheaper than here.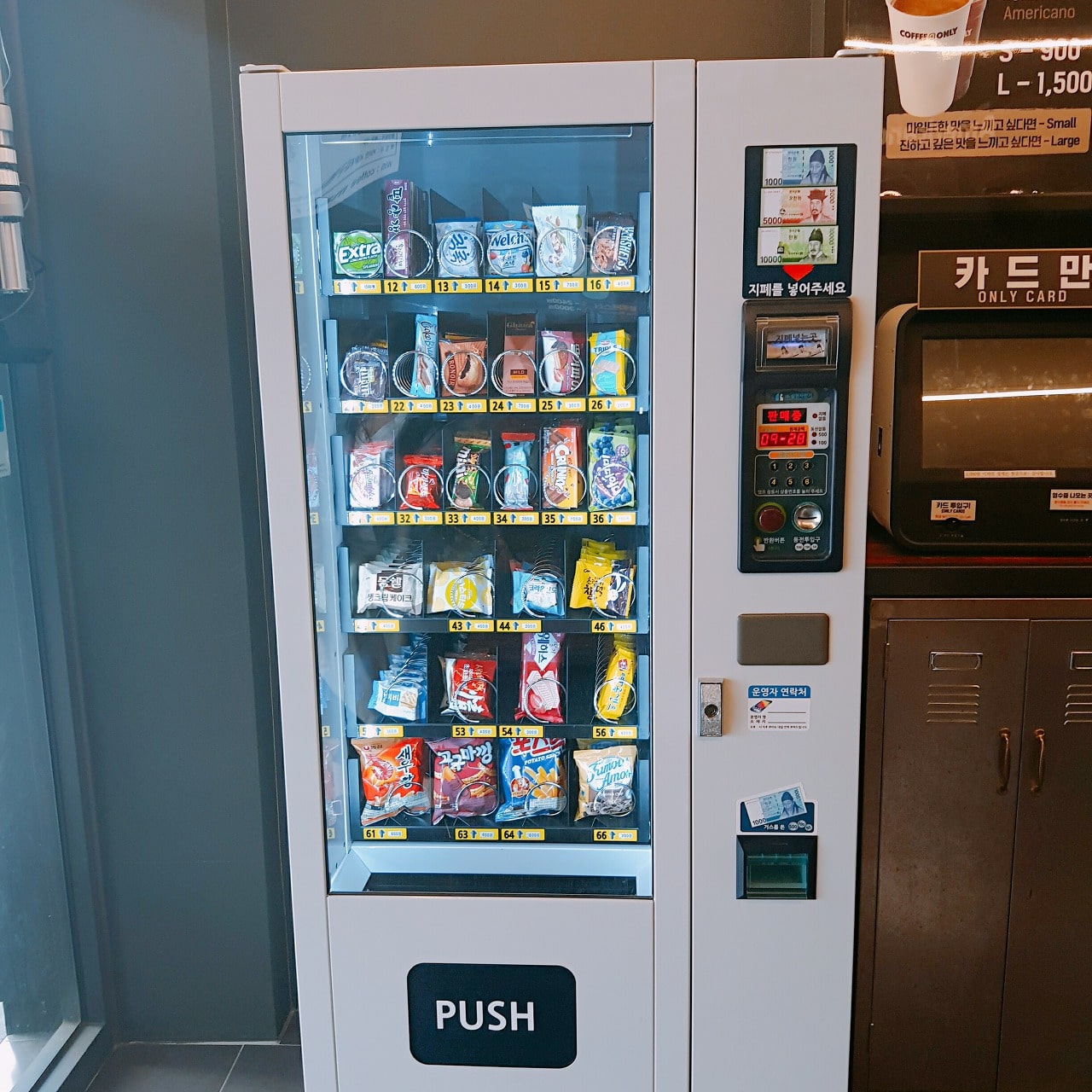 Well, there's a self snack bar. Oh, I'm sorry, It's just a vending machine. It reminds me of Pokémon games. Good old days.... have all gone :(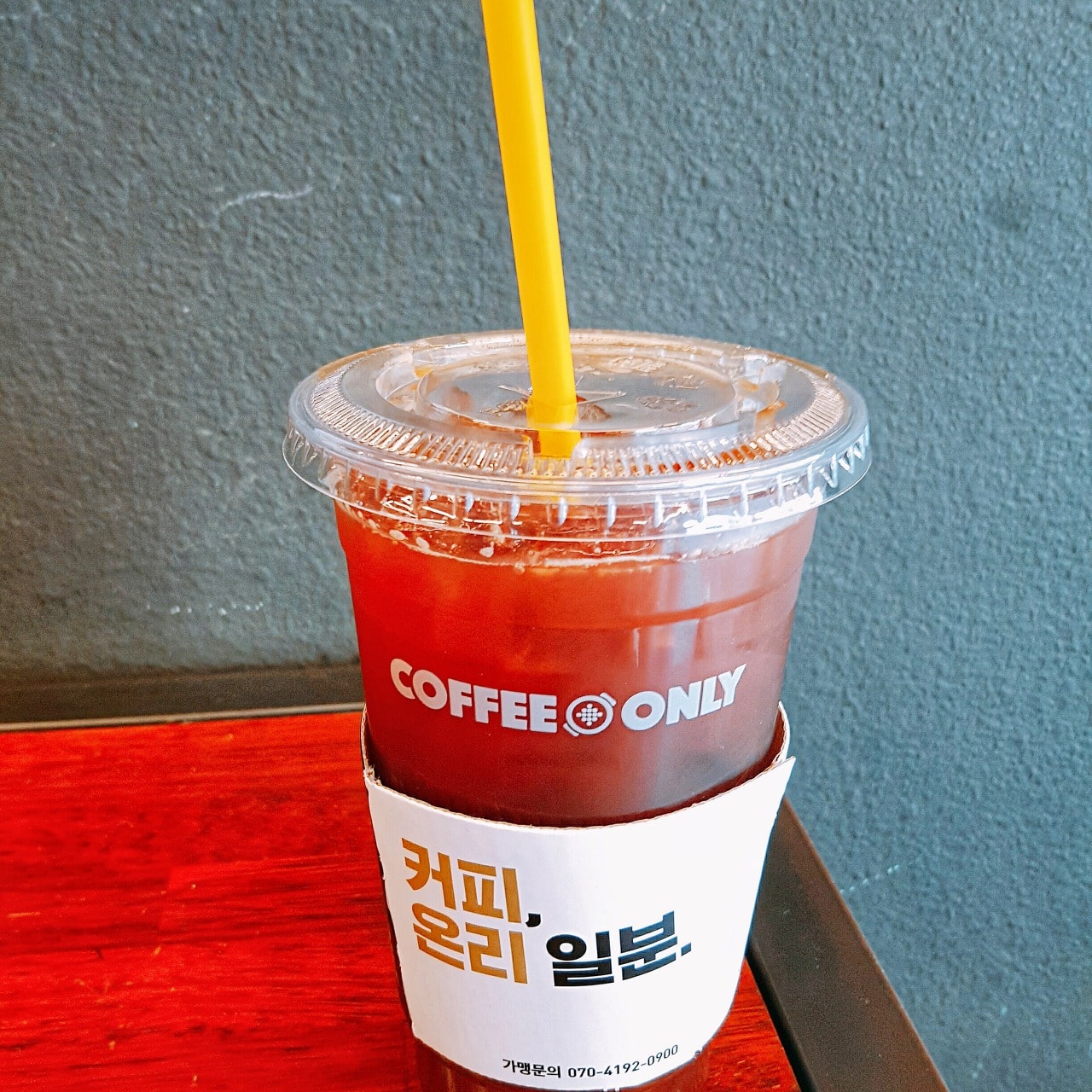 What can I say.. It's the cheapest coffee of Korea!
---
Other Recommendable places :
[Korean Cuisine/GANGNAM] - [Seoul, Sinsa/Garosugil] Handcrafted burger in Gangnam! (Gilbert's Burger & Fries)
[Korean Cuisine/SNU] - [Seoul, SNU] Japanese Curry near SNU! (모다모다)
It would be very much appreciated if you share my post if it was helpful
:)
검색유입: Searck Keywords: Fine Korean Restaurant, Fine Korean restaurants in seoul, Best Korean Restaurants, Best Korean restaurants in seoul, Best Korean Restaurants in Seoul, Best restaurants in Korea, Best Korean dining in Seoul, Best Korean dining in Korea#koreanrestaurant #koreanfood #seoulfood #seoulrestaurant #foodie #food #yummy #foodporn #tasty #foodphotography #foodpix #delicious #goodfood #lovefood #foodiegrams #foodiegramFine Korean Restaurant, Fine Korean restaurants in seoul, Best Korean Restaurants, Best Korean restaurants in seoul, Best Korean Restaurants in Seoul, Best restaurants in Korea, Best Korean dining in Seoul, Best Korean dining in Korea#koreanrestaurant #koreanfood #seoulfood #seoulrestaurant #foodie #food #yummy #foodporn #tasty #foodphotography #foodpix #delicious #goodfood #lovefood #foodiegrams #foodiegram검색유입: Searck Keywords: Fine Korean Restaurant, Fine Korean restaurants in seoul, Best Korean Restaurants, Best Korean restaurants in seoul, Best Korean Restaurants in Seoul, Best restaurants in Korea, Best Korean dining in Seoul, Best Korean dining in Korea#koreanrestaurant #koreanfood #seoulfood #seoulrestaurant #foodie #food #yummy #foodporn #tasty #foodphotography #foodpix #delicious #goodfood #lovefood #foodiegrams #foodiegramFine Korean Restaurant, Fine Korean restaurants in seoul, Best Korean Restaurants, Best Korean restaurants in seoul, Best Korean Restaurants in Seoul, Best restaurants in Korea, Best Korean dining in Seoul, Best Korean dining in Korea#koreanrestaurant #koreanfood #seoulfood #seoulrestaurant #foodie #food #yummy #foodporn #tasty #foodphotography #foodpix #delicious #goodfood #lovefood #foodiegrams #foodiegram
Comments