[Seoul, Hongdae/Sinchon] Pork, pork, pork! Pork Restaurant near Hongdae/Sinchon! (공복, Gongbog) 본문
Korean Cuisine and Places
[Seoul, Hongdae/Sinchon] Pork, pork, pork! Pork Restaurant near Hongdae/Sinchon! (공복, Gongbog)
GoldGiver 2019. 5. 25. 01:20
I'm introducing fine Korean restaurants/places where actual local Koreans usually go, not only tourist-targeted restaurants.
---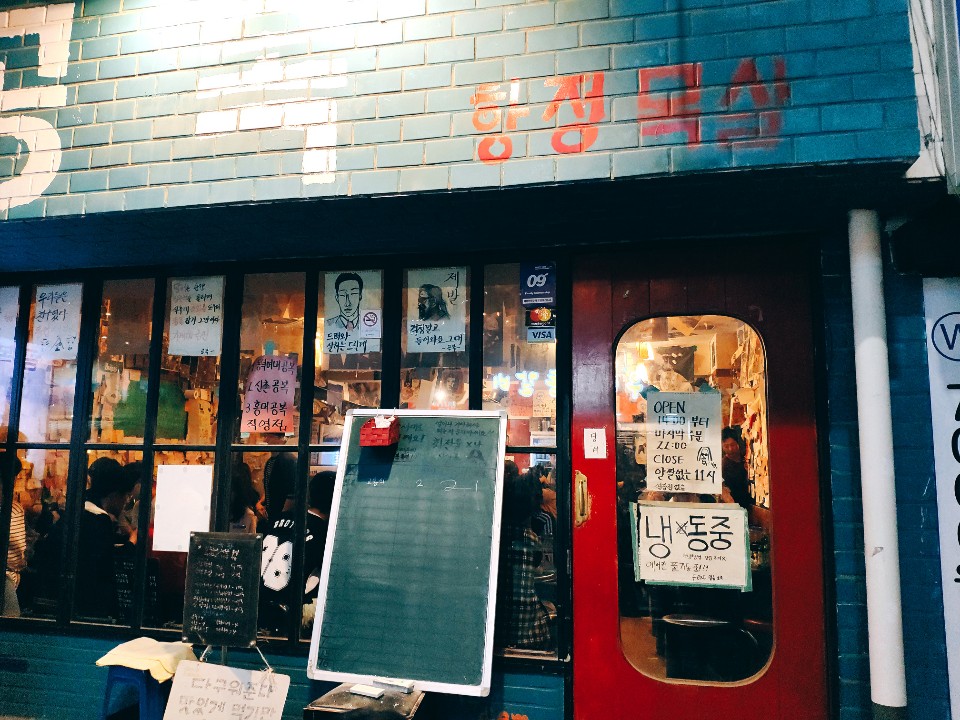 ---
Brief Review :
- Name : 공복 (Gongbog)
- Summary : Fine place to eat pork, pork, and pork. It's pork restuarant. The name of this restaurant means 'empty stomach', and I think the name fits this restaurant. Visit this place when your stomach is empty, and you'll get out full :)
- Prices : 10~12$
- Taste : 4/5
- Recommendation/How to order : They have two main menu, first one is Spare rib roast(시오항정) and second one is Seasoned Boston butt(양념목살). For side menu, I'll add details with the menu plate picture.
---
It is located near Sinchon station.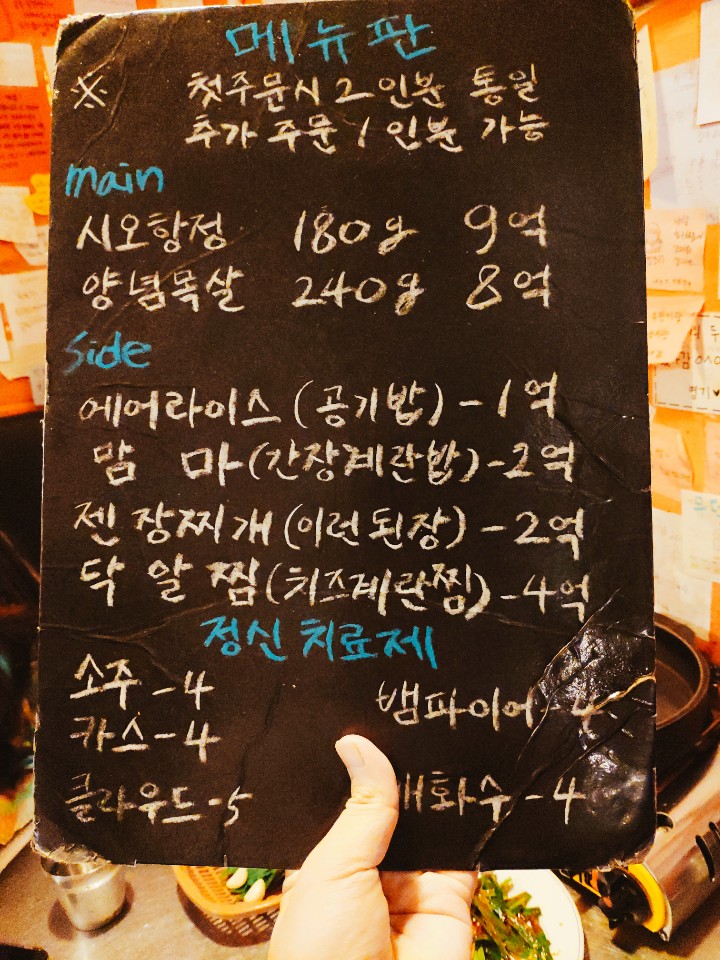 So, there are 4 side menus.
1. 에어라이스(AirRice) - Rice (Regular old, white rice)
2. 맘마(Momma) - Rice, with soy sauce and eggs)
3. 젠장찌개(Zen-zang-zzi-gae) - Miso soup
4. 닥알찜(Dak-Al-Chimp) - Steamed egg, with cheese
+ For who love alchohol : Soju, Cass(beer), Cluod(beer) .. and so on.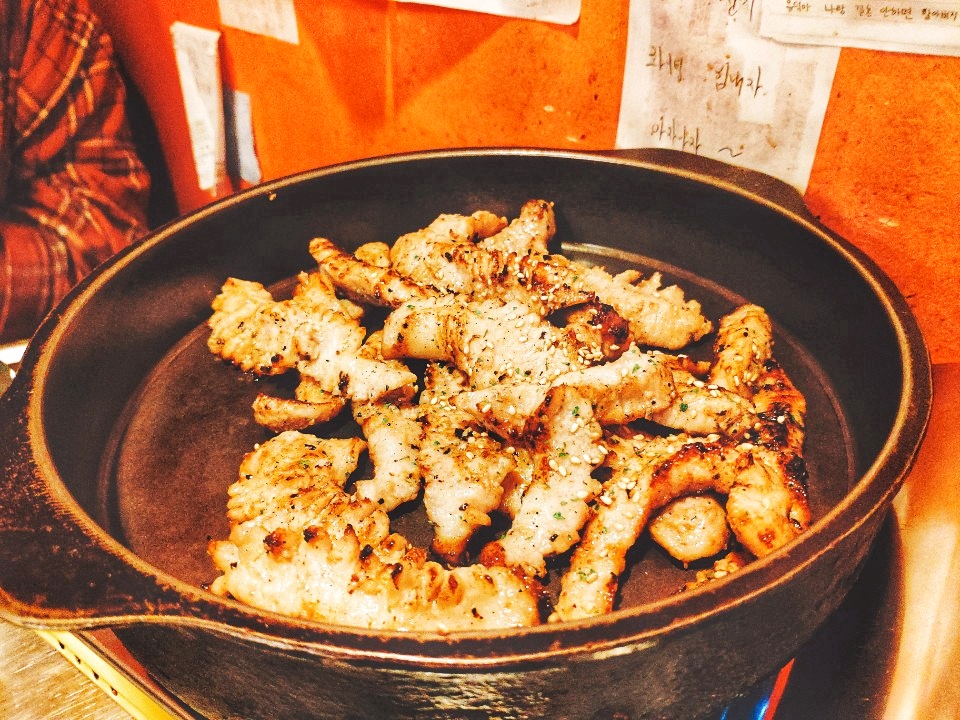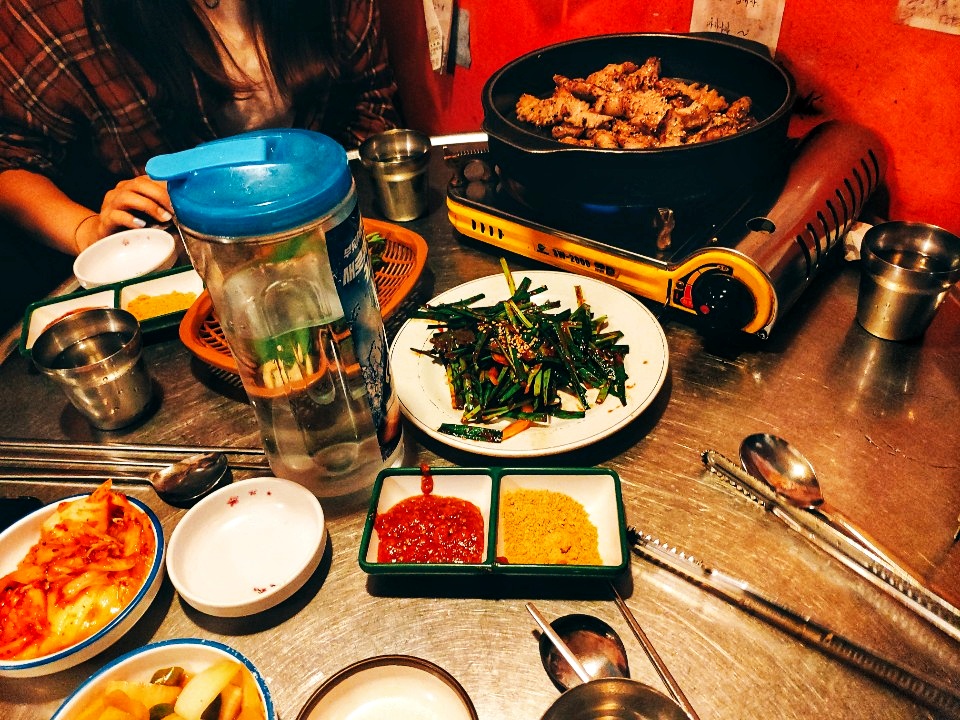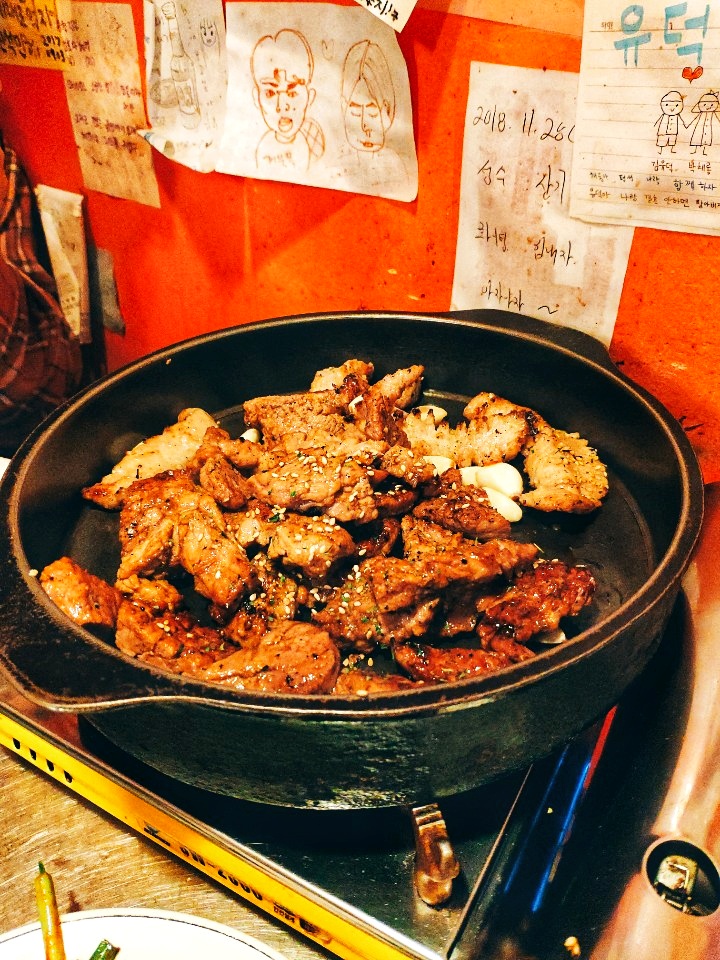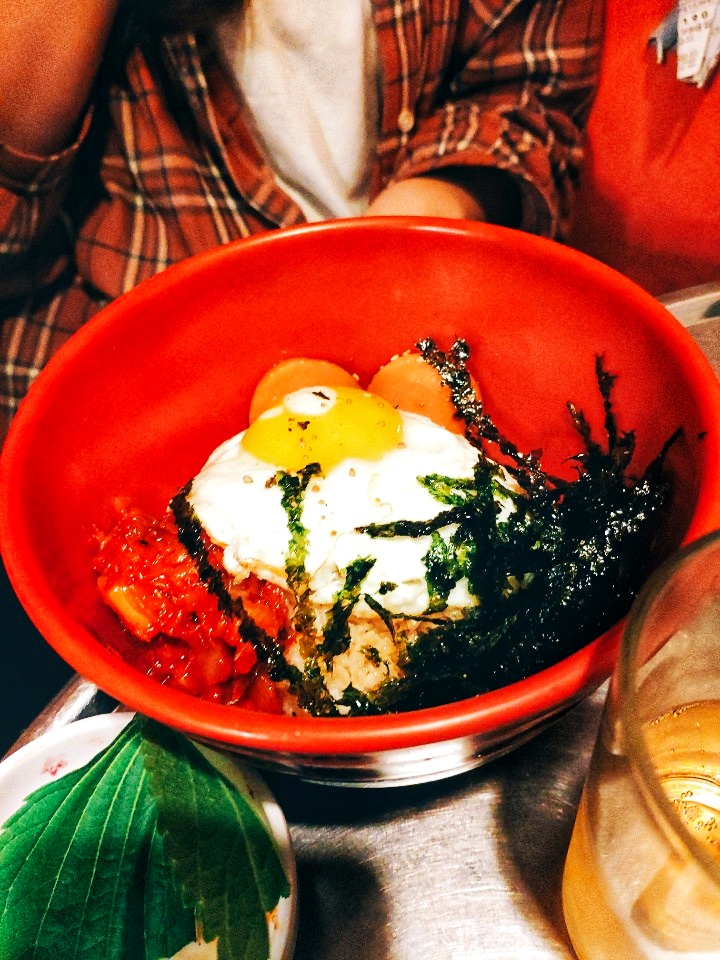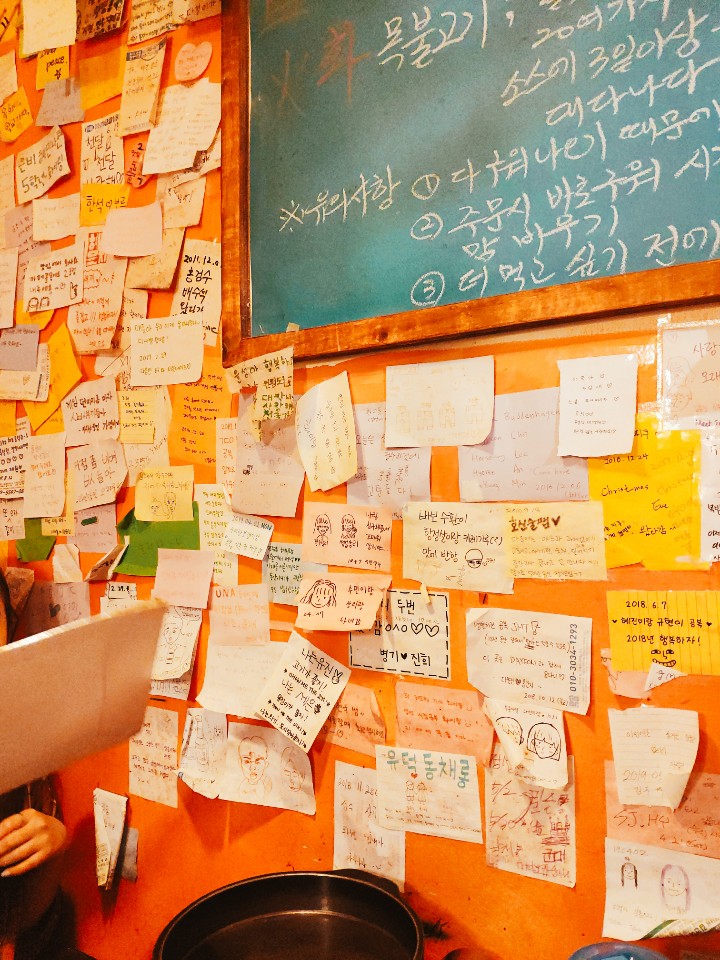 ---
Recommendable restaurants : Find more at the bottom section!
It would be very much appreciated if you share my post if it was helpful :)
검색유입: Searck Keywords: Fine Korean Restaurant, Fine Korean restaurants in seoul, Best Korean Restaurants, Best Korean restaurants in seoul, Best Korean Restaurants in Seoul, Best restaurants in Korea, Best Korean dining in Seoul, Best Korean dining in Korea,Fine Gangnam Korean Restaurant, Fine Korean restaurants in Gangnam, Best Korean Restaurants near Gangnam, Best Korean restaurants in Gangnam, Best Korean Restaurants in Gangnam, Best restaurants in Gangnam, Best Korean dining in Gangnam, Best Korean dining in Gangnam, Best Gangnam restaurants,Fine Hongdae Korean Restaurant, Fine Korean restaurants in Hongdae, Best Korean Restaurants near Hongdae, Best Korean restaurants in Hongdae, Best Korean Restaurants in Hongdae, Best restaurants in Hongdae, Best Korean dining in Hongdae, Best Korean dining in Hongdae, Best Hongdae restaurants,Fine Sinchon Korean Restaurant, Fine Korean restaurants in Sinchon, Best Korean Restaurants near Sinchon, Best Korean restaurants in Sinchon, Best Korean Restaurants in Sinchon, Best restaurants in Sinchon, Best Korean dining in Sinchon, Best Korean dining in Sinchon, Best Sinchon restaurants
[Seoul, Hanyang Univ] Udon (noodle) near Hanyang University! (우동가조쿠, Udon-Gazoku)

(0)

2019.06.01
[Seoul, Hongdae/Sinchon] Fine Japanese Ramen near Hongdae/Sinchon, Gamamarui Ramen(가마마루이 라멘)

(0)

2019.06.01
[Seoul, Hongdae/Sinchon] Korean-Japanese Fusion Restaurant near Hongdae/Sinchon! (긴자 료코, Ginza Ryoko)

(0)

2019.05.25
[Seoul, SNU, Jamsil] Fine All-You-Can-Eat Pork Restaurant near SNU and more! (무한통삼, Moo-Han-Tong-Sam)

(0)

2019.05.22
[Seoul, Itaewon] Mediterranean Cuisine in Itaewon! (Petra Restaurant, مطعم الاردن, 페트라)

(0)

2019.05.20
Comments