[Seoul, Hongdae/Sinchon] Korean-Japanese Fusion Restaurant near Hongdae/Sinchon! (긴자 료코, Ginza Ryoko) 본문
Korean Cuisine and Places
[Seoul, Hongdae/Sinchon] Korean-Japanese Fusion Restaurant near Hongdae/Sinchon! (긴자 료코, Ginza Ryoko)
GoldGiver 2019. 5. 25. 01:05
I'm introducing fine Korean restaurants/places where actual local Koreans usually go, not only tourist-targeted restaurants.
---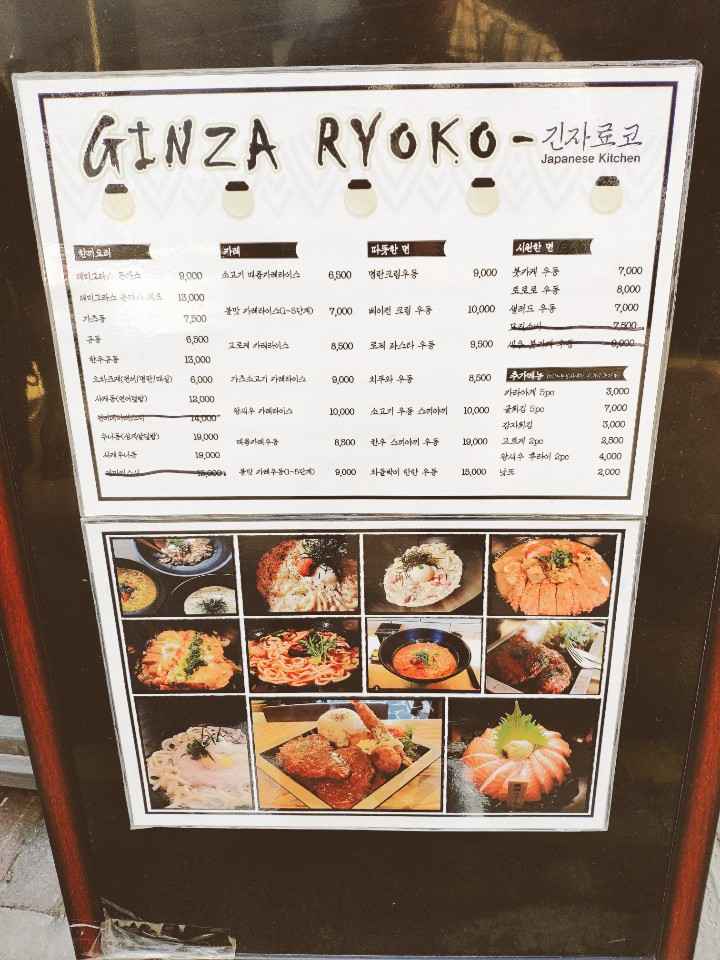 Brief Review :
- Name : 긴자 료코 (Ginza Ryoko)
- Summary : Fine place to experience Korean-Japanese fusion food. There a lot of places like this(I mean, Korean-Japanese fusion restuarant). But this place is fine to visit if you hang around near Hongdae/Sinchon, I guess.
- Prices : 7~10$
- Taste : 3.5/5
- Recommendation/How to order : There are various categories you can pick. Rice bowl topped with meat, Japanese curry, pasta... I think their signature menu is '데미그라스 돈까스'(Demiglass-DonGgassu, which means Demiglass-pork cutlet).
---
Location : (Near Yonsei University)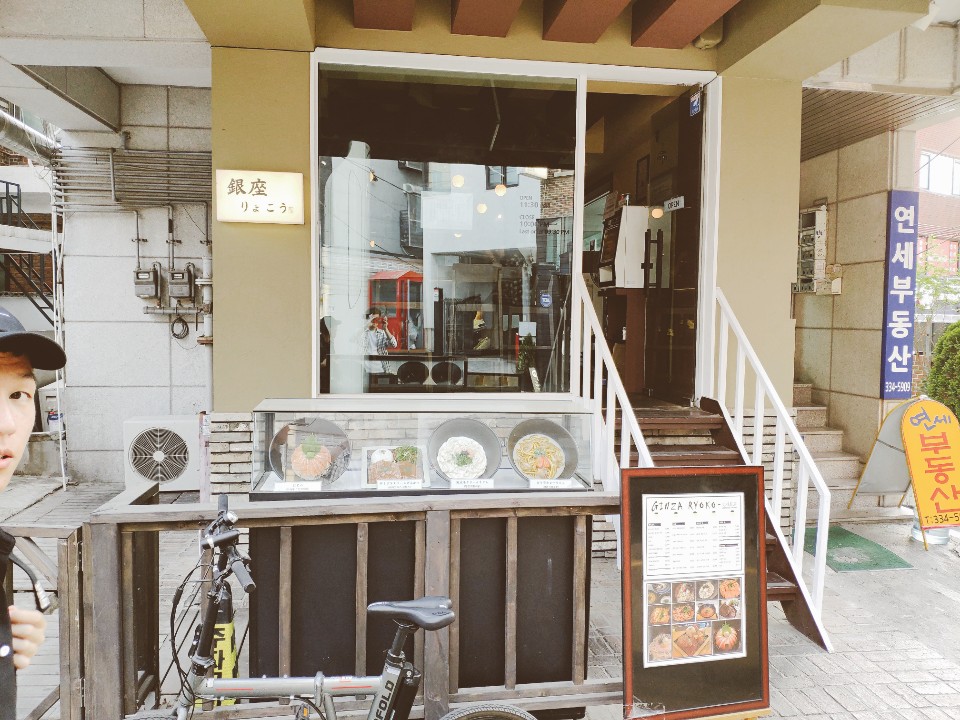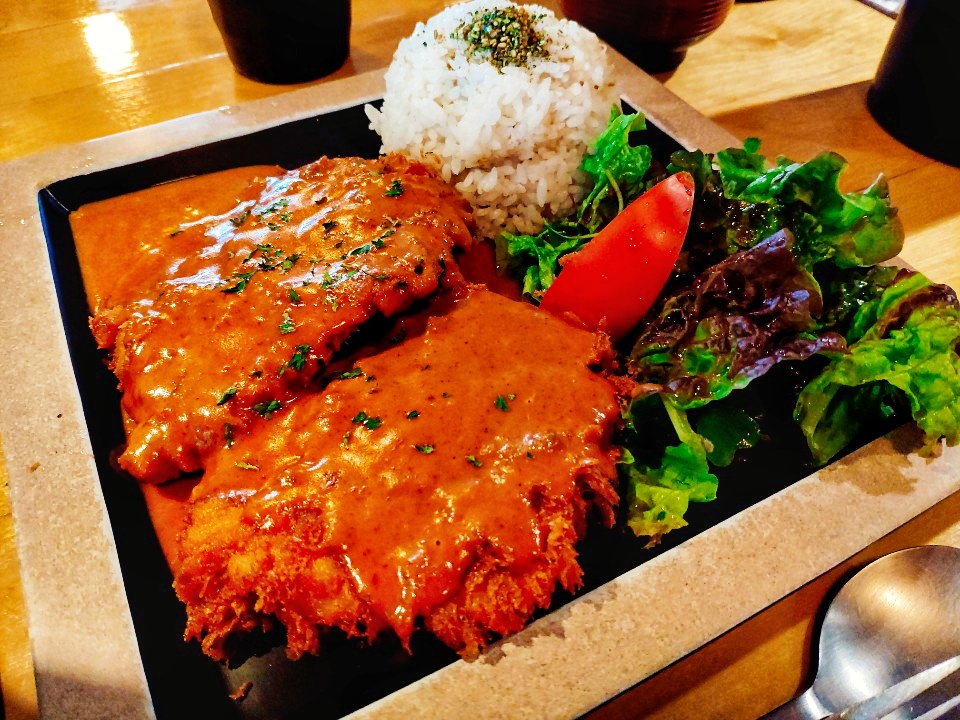 So this is the pork cutlet I mentioned above. Do you like demiglass sauce? ;D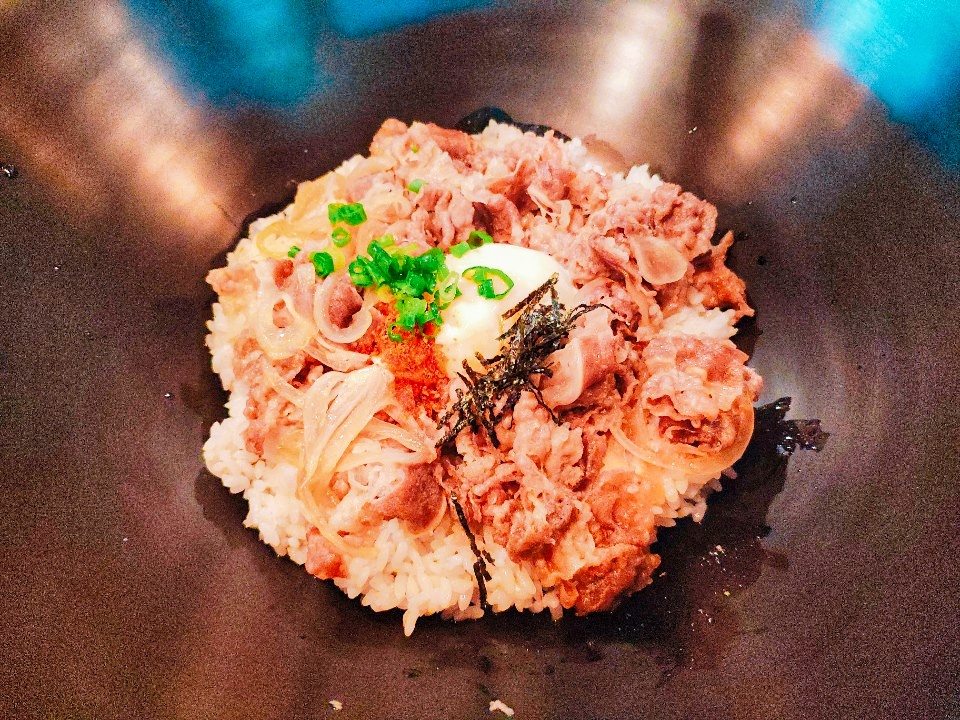 Why don't you try Rice bowl, topped with beef(규동, Gyu-Dong)? But the amount of beef was not enough for me..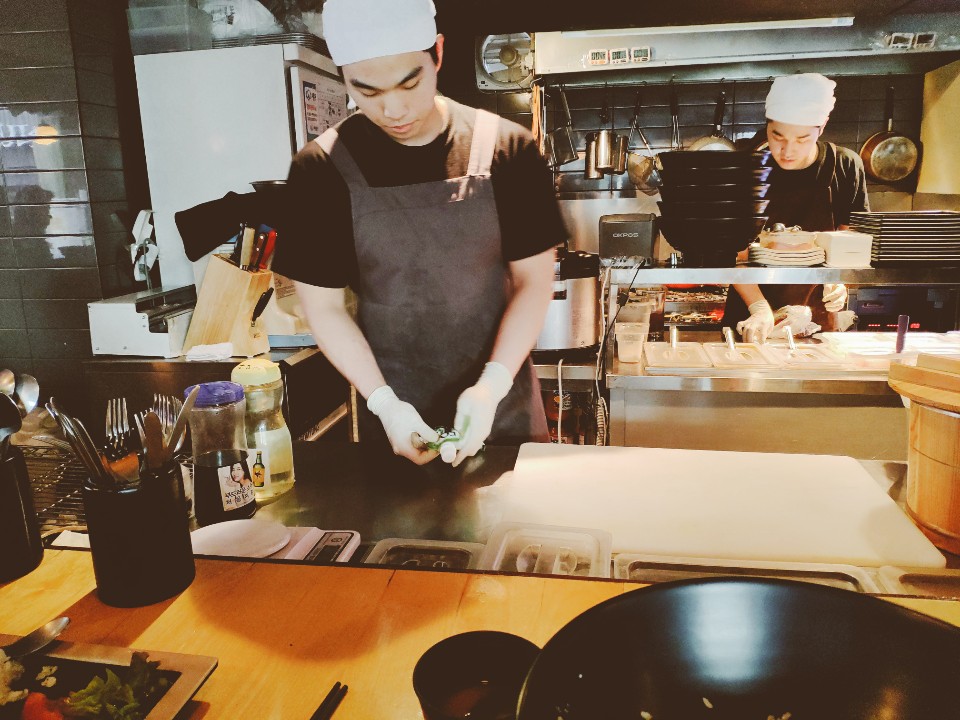 ---
Recommendable restaurants : Find more at the bottom section!
It would be very much appreciated if you share my post if it was helpful :)
검색유입: Searck Keywords: Fine Korean Restaurant, Fine Korean restaurants in seoul, Best Korean Restaurants, Best Korean restaurants in seoul, Best Korean Restaurants in Seoul, Best restaurants in Korea, Best Korean dining in Seoul, Best Korean dining in Korea,Fine Gangnam Korean Restaurant, Fine Korean restaurants in Gangnam, Best Korean Restaurants near Gangnam, Best Korean restaurants in Gangnam, Best Korean Restaurants in Gangnam, Best restaurants in Gangnam, Best Korean dining in Gangnam, Best Korean dining in Gangnam, Best Gangnam restaurants,Fine Hongdae Korean Restaurant, Fine Korean restaurants in Hongdae, Best Korean Restaurants near Hongdae, Best Korean restaurants in Hongdae, Best Korean Restaurants in Hongdae, Best restaurants in Hongdae, Best Korean dining in Hongdae, Best Korean dining in Hongdae, Best Hongdae restaurants,Fine Sinchon Korean Restaurant, Fine Korean restaurants in Sinchon, Best Korean Restaurants near Sinchon, Best Korean restaurants in Sinchon, Best Korean Restaurants in Sinchon, Best restaurants in Sinchon, Best Korean dining in Sinchon, Best Korean dining in Sinchon, Best Sinchon restaurants
[Seoul, Hongdae/Sinchon] Fine Japanese Ramen near Hongdae/Sinchon, Gamamarui Ramen(가마마루이 라멘)

(0)

2019.06.01
[Seoul, Hongdae/Sinchon] Pork, pork, pork! Pork Restaurant near Hongdae/Sinchon! (공복, Gongbog)

(0)

2019.05.25
[Seoul, SNU, Jamsil] Fine All-You-Can-Eat Pork Restaurant near SNU and more! (무한통삼, Moo-Han-Tong-Sam)

(0)

2019.05.22
[Seoul, Itaewon] Mediterranean Cuisine in Itaewon! (Petra Restaurant, مطعم الاردن, 페트라)

(0)

2019.05.20
[Seoul, Hongdae, SNU] Ramen & Rice topped with beef/pork (카도야, Kadoya)

(0)

2019.05.17
Comments