[Seoul, SNU, Jamsil] Fine All-You-Can-Eat Pork Restaurant near SNU and more! (무한통삼, Moo-Han-Tong-Sam) 본문
Korean Cuisine and Places
[Seoul, SNU, Jamsil] Fine All-You-Can-Eat Pork Restaurant near SNU and more! (무한통삼, Moo-Han-Tong-Sam)
GoldGiver 2019. 5. 22. 00:46
I'm introducing fine Korean restaurants/places where actual local Koreans usually go, not only tourist-targeted restaurants.
---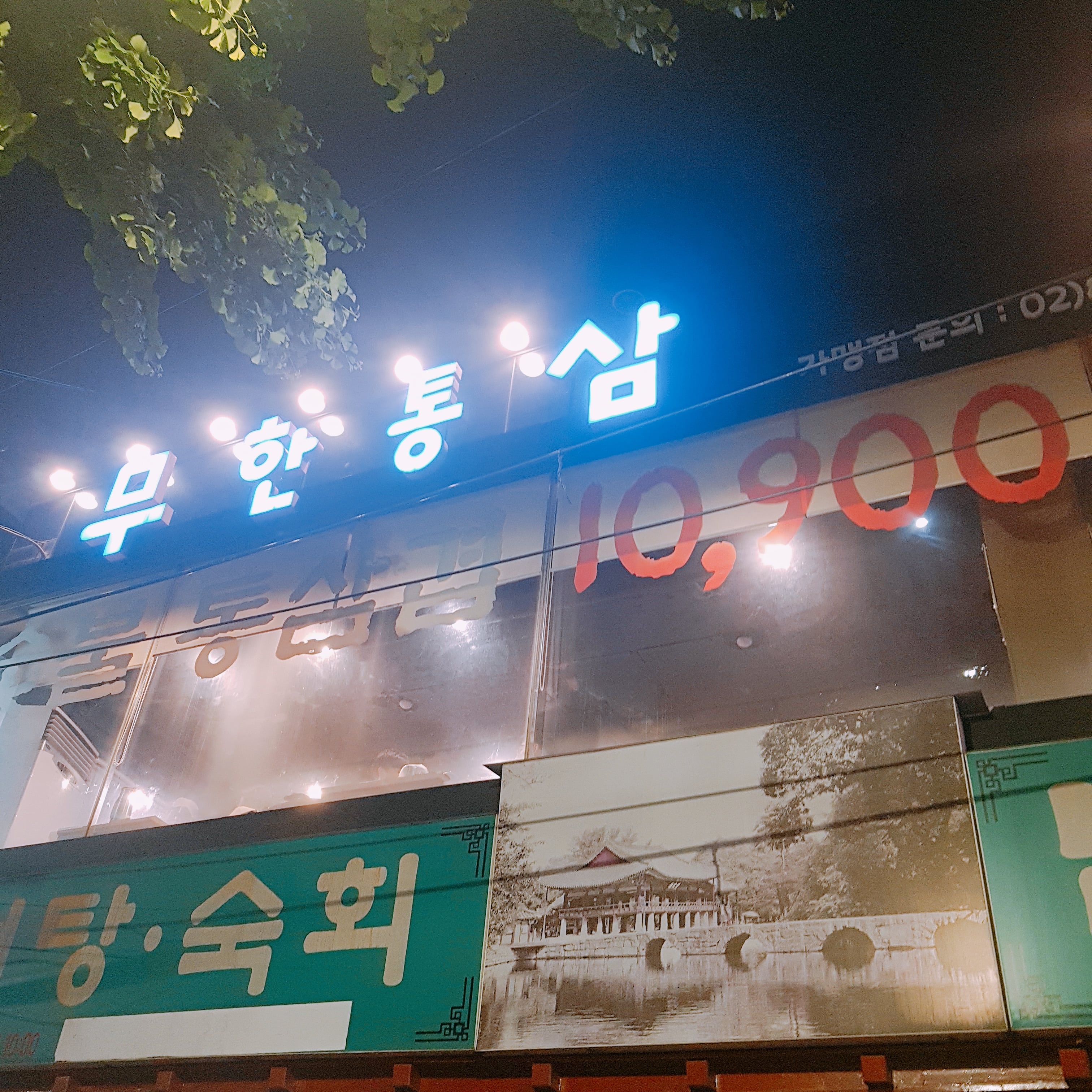 This is for one in SNU.
---
Brief Review :
- Name : 무한통삼 (Moo-Han-Tong-Sam)
- Summary : Fine place to experience taste of Korean Barbeque!(Korean BBQ, which is called '삼겹살'(Samgyeopsal in Korean) They only serve pork, but the price is fairly reasonable. Samgyeopsal, Maok-Sal(shoulder), Galbi are sufficient for you, I guess.The quality of meat is better than other cheap-all-you-can-eat pork restaurants. The secret lies in smoked samgyeopsal. Yes, they indeed sell smoked samgyeopsal, which is far better than a thin one.
- Prices : 9$ (10900 Korean Won)
- Taste : 4/5
- Recommendation/How to order : Well, you also use drink bar, which costs about 1.7$ per person.
---
There's one in SNU, and one near Jamsil. I added two of them.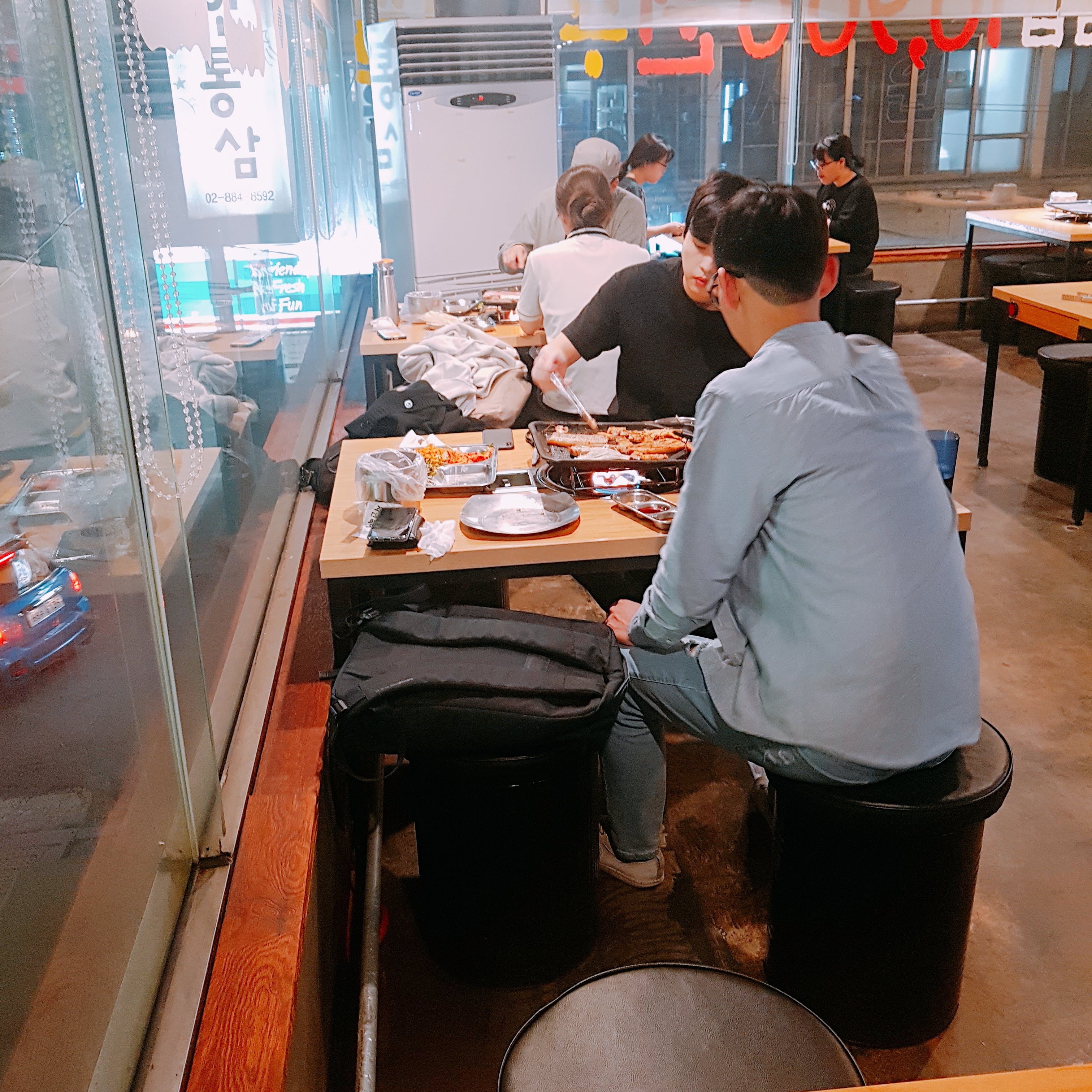 They were talking about sth behind their professor's back.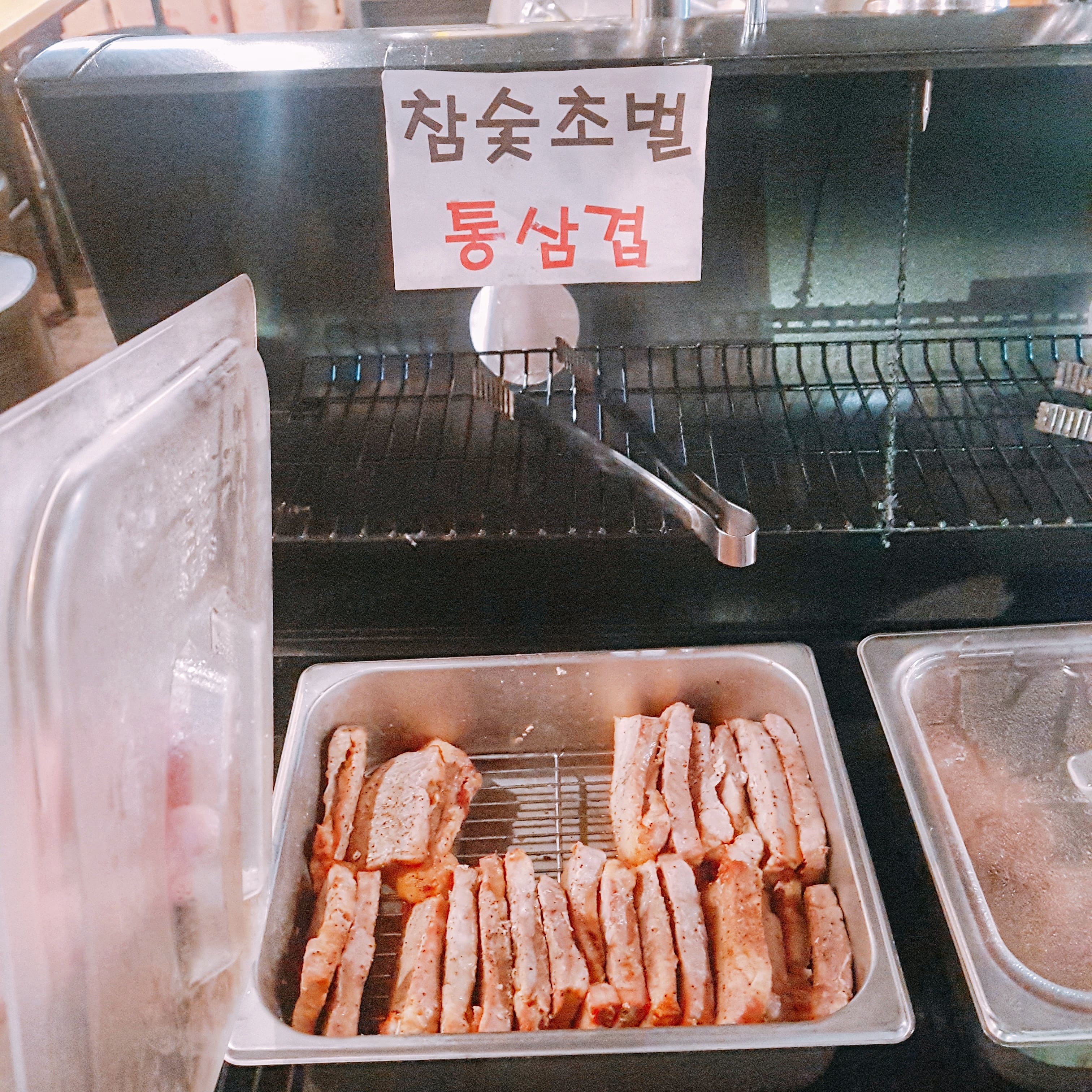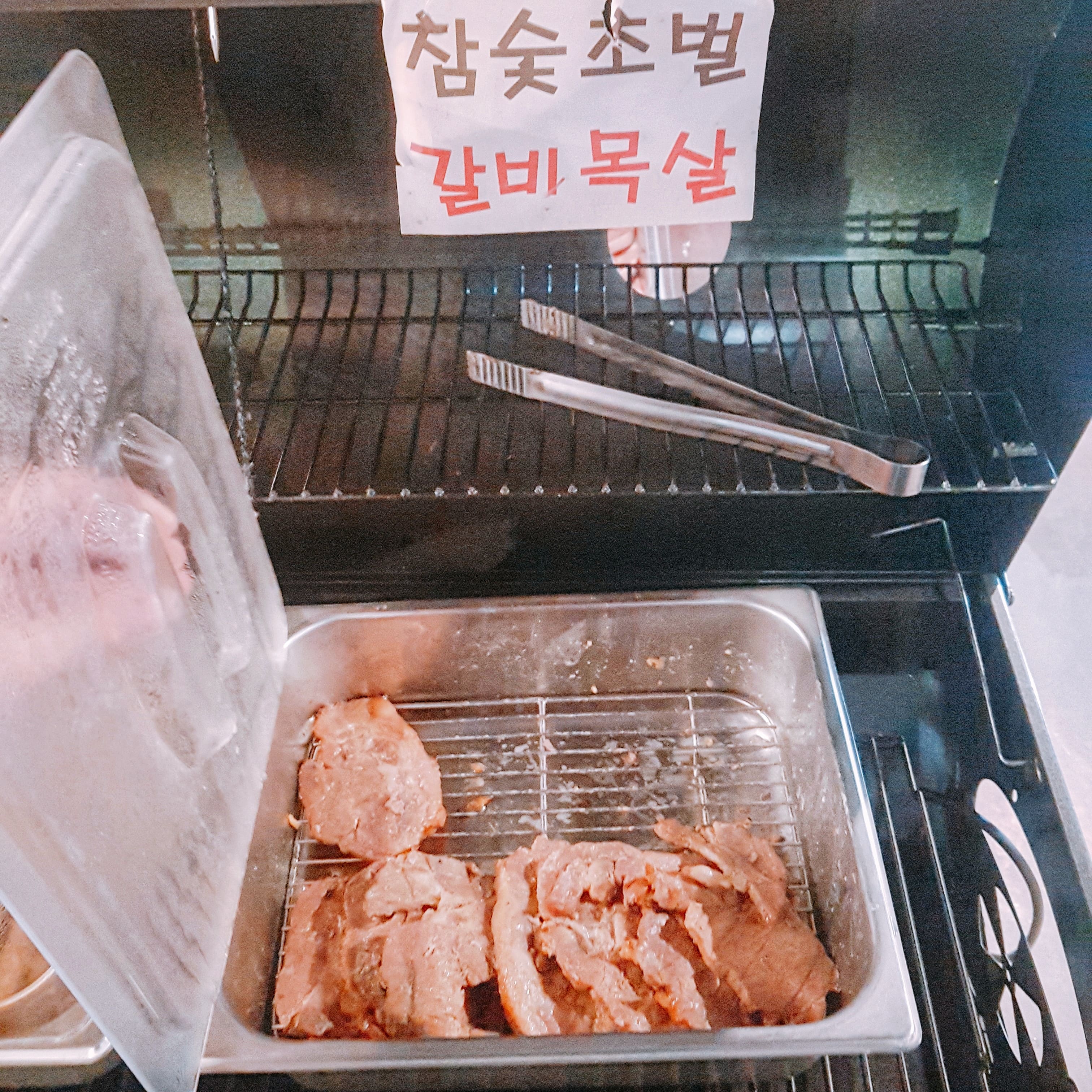 So these are smoked meat I mentioned earlier. Above is samgyeopsal, and below is galbi.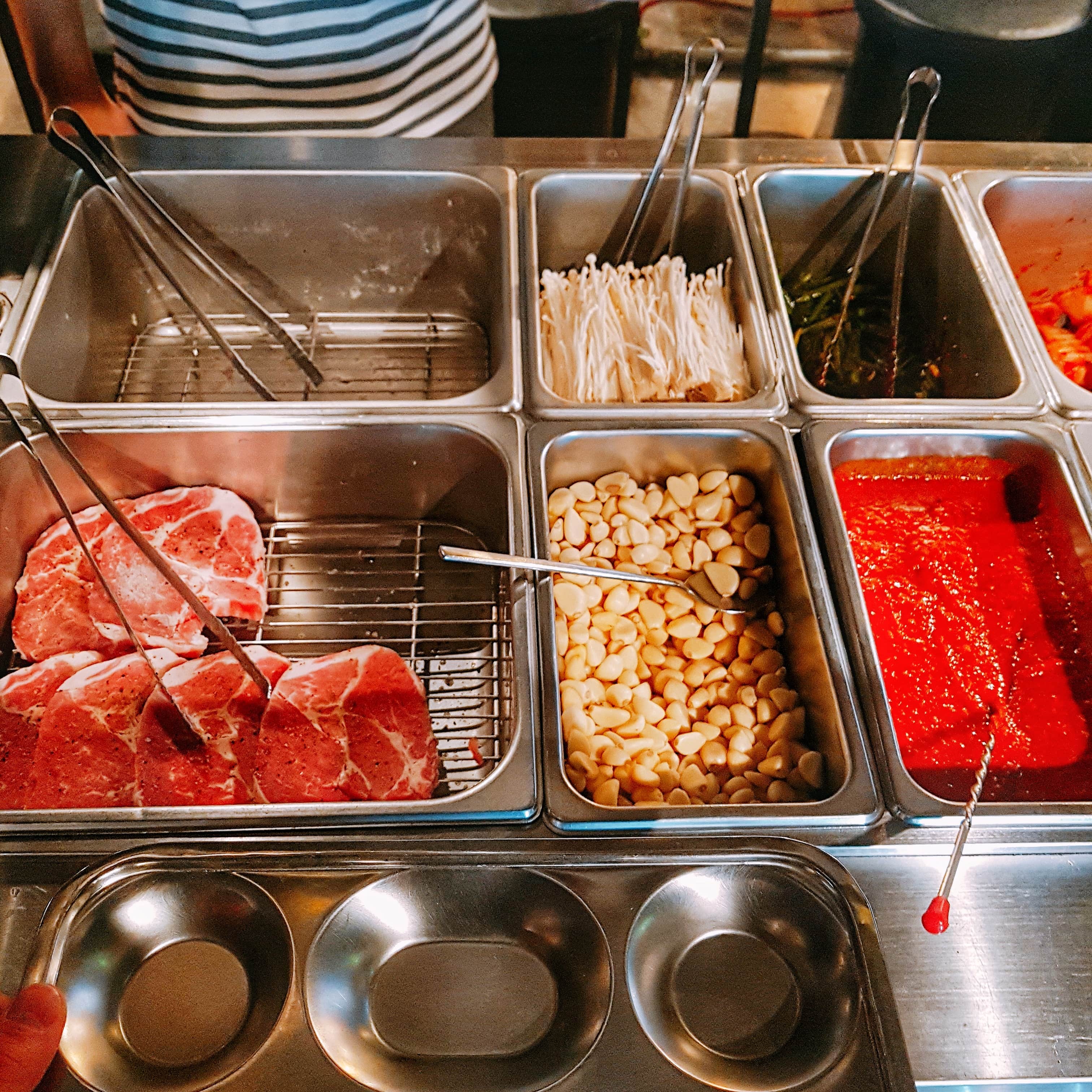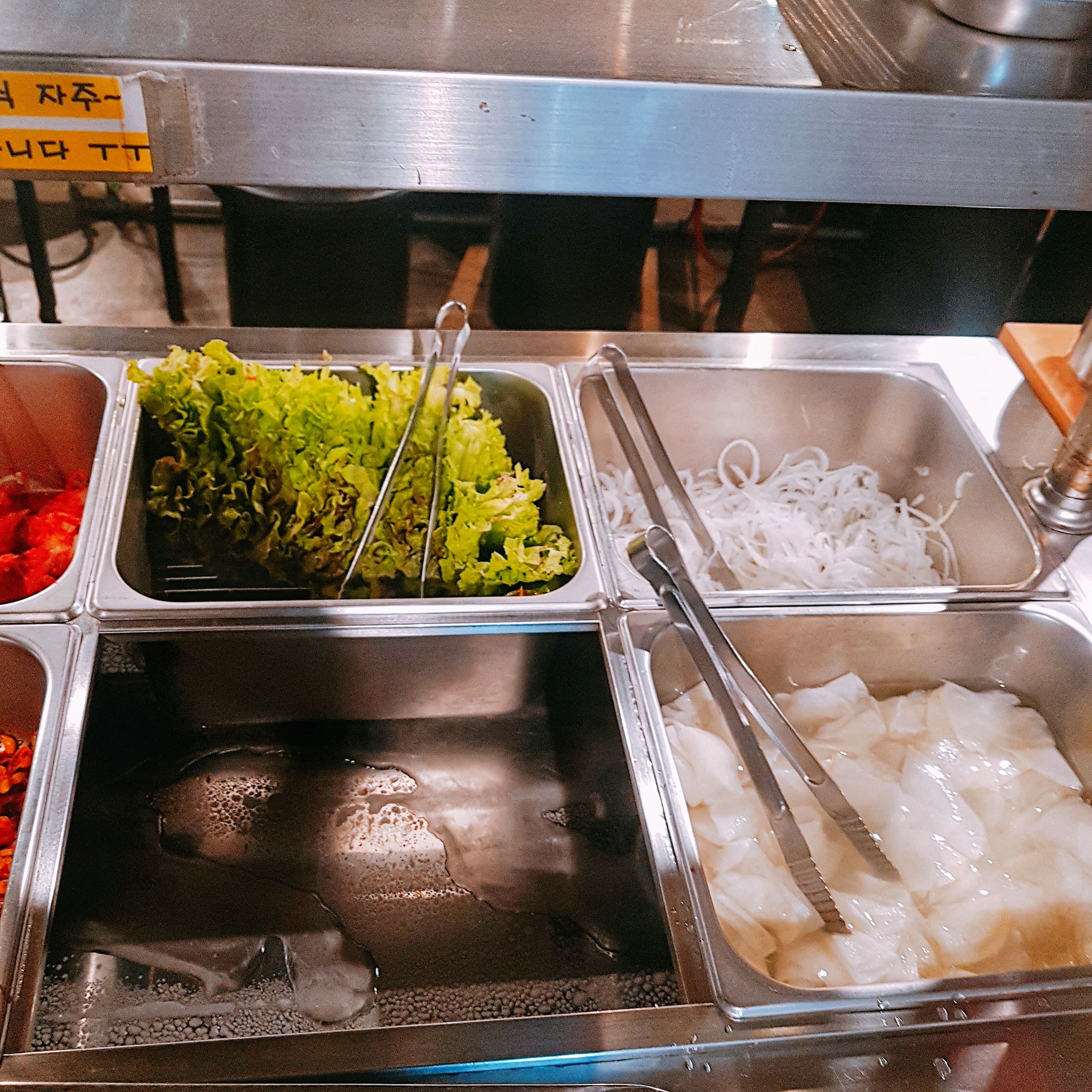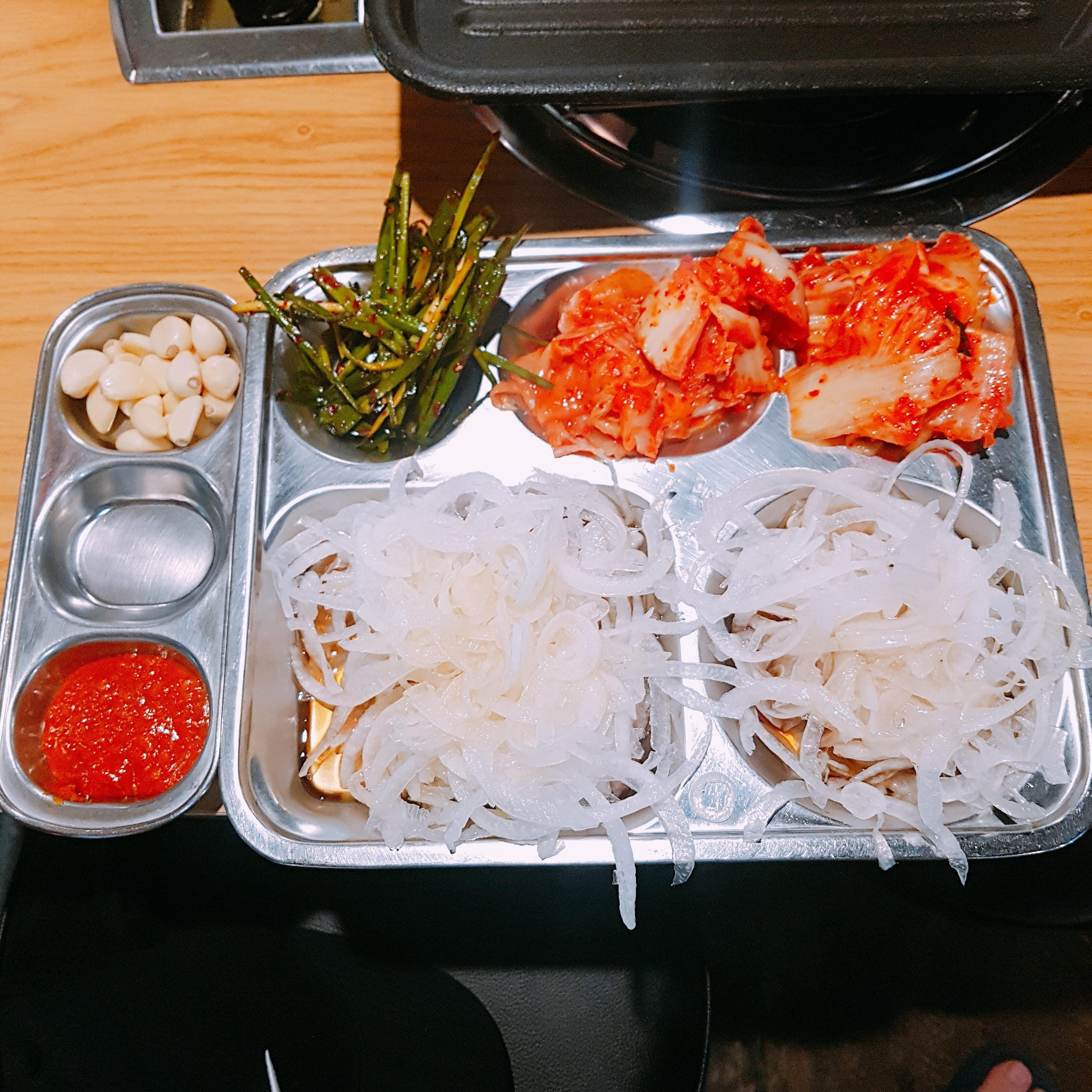 Onions, Kimchi, garlic, and others sauces are also free! Let's get them :)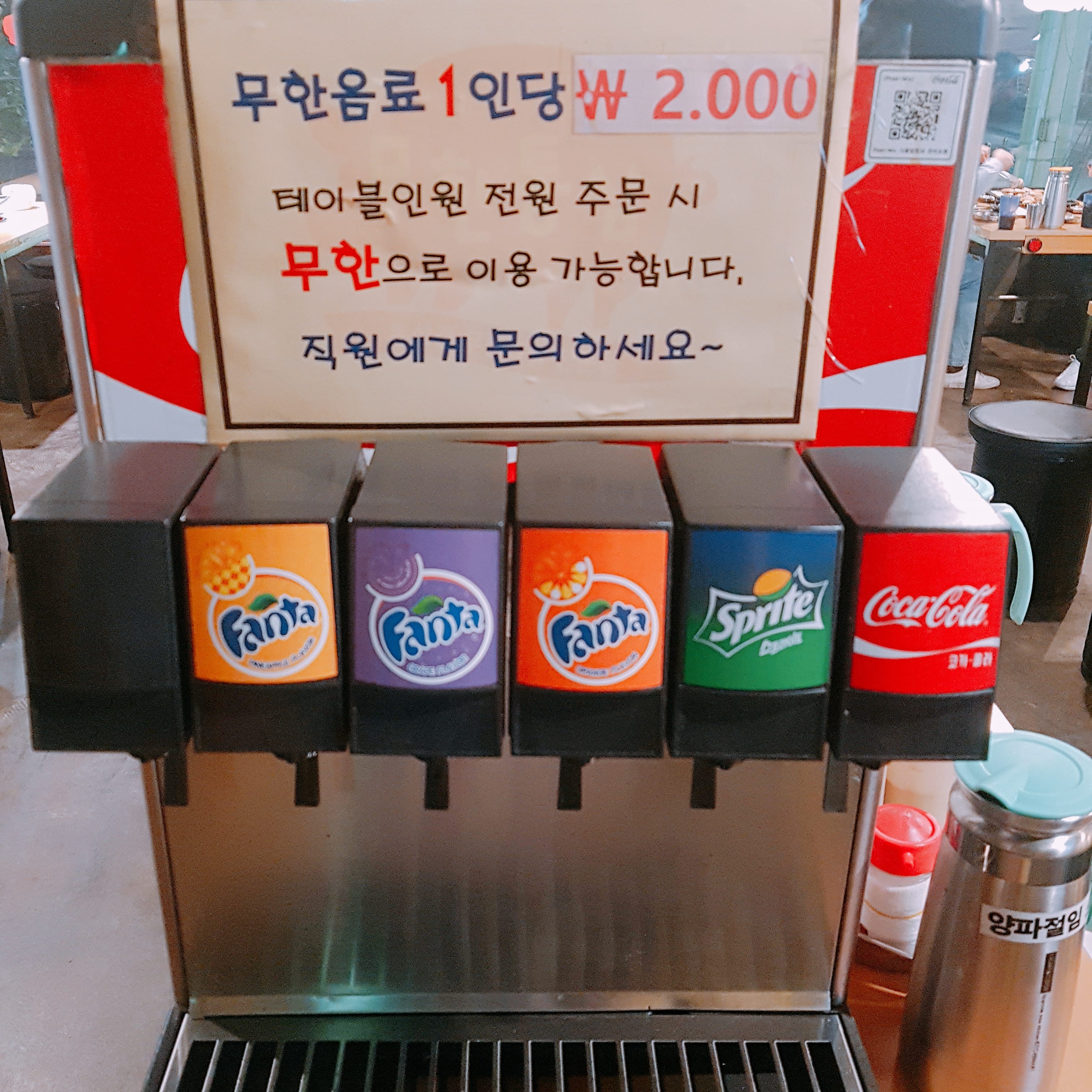 Drink bar costs addition 1.7$ per person! (2000 Won in Korean currency)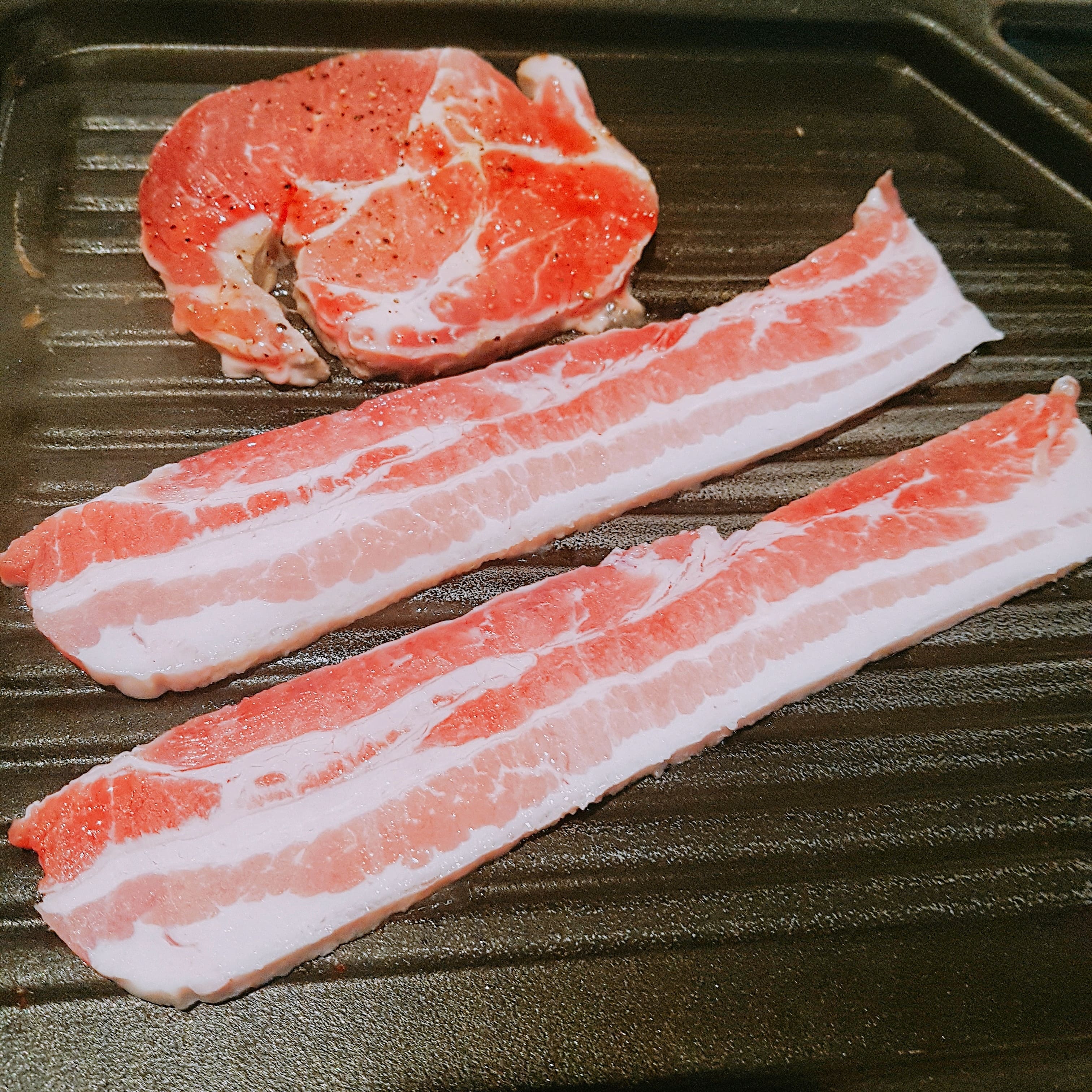 Warming up...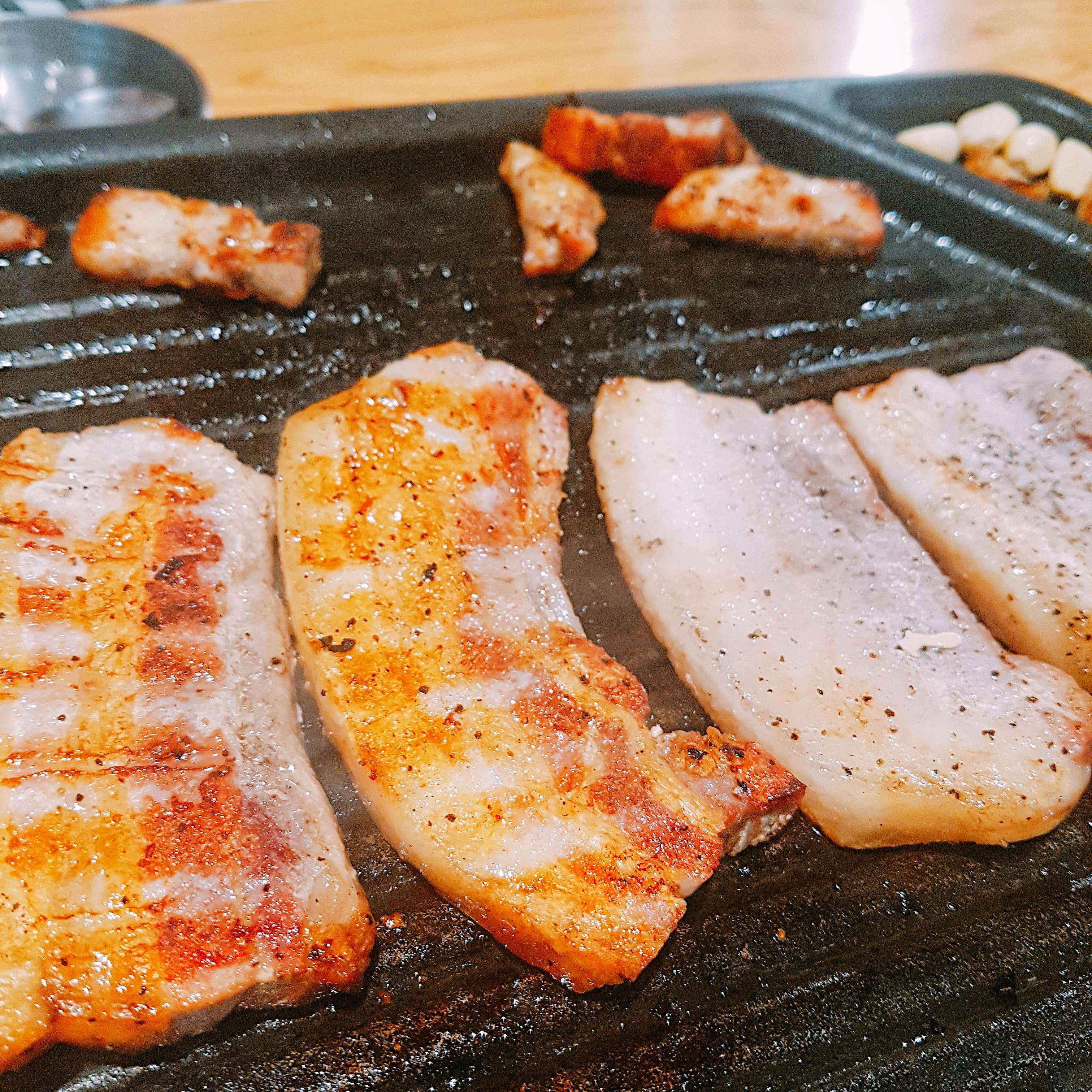 Smoked Samgyeopsal.. you're so beautiful.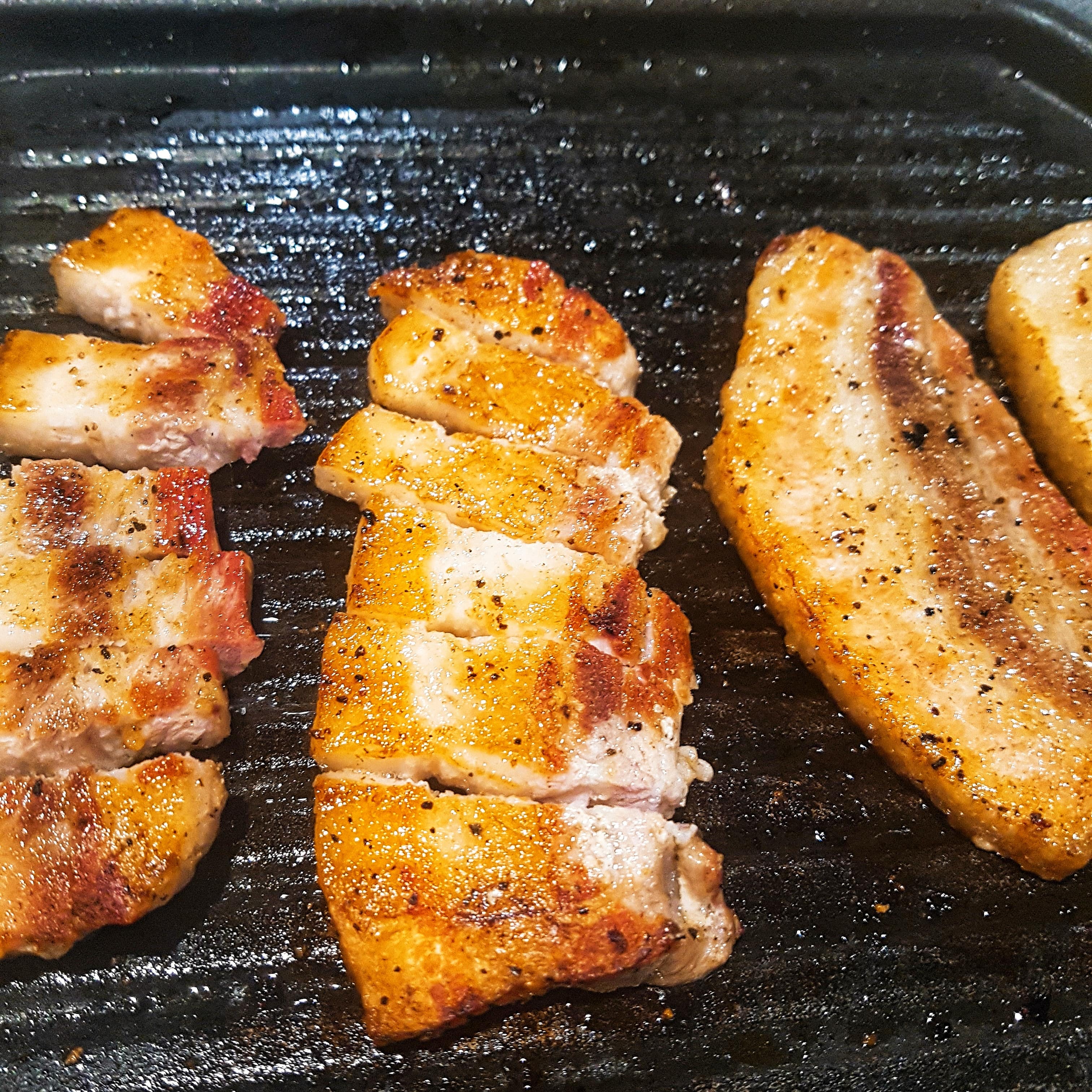 Whoa..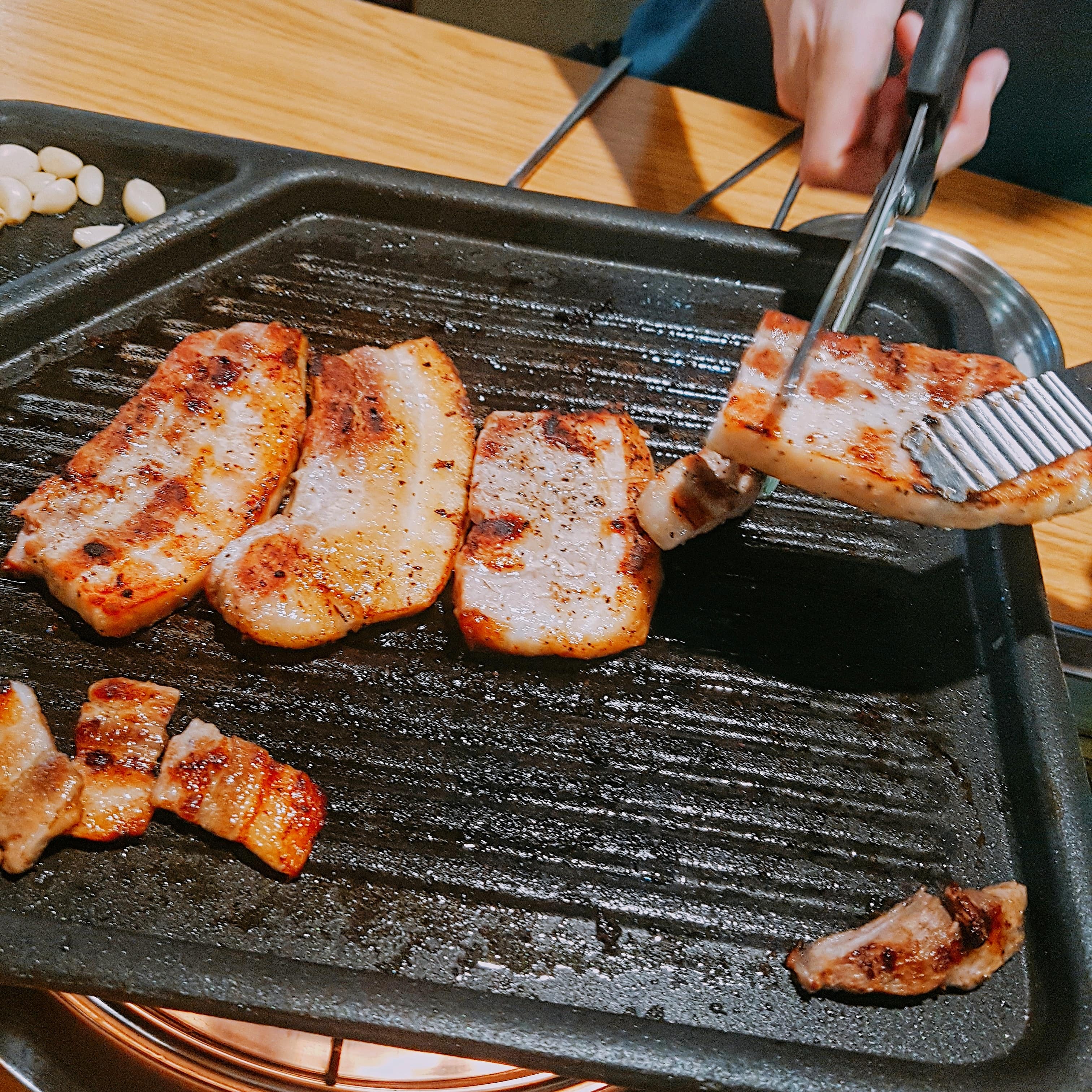 My friend did the hard work.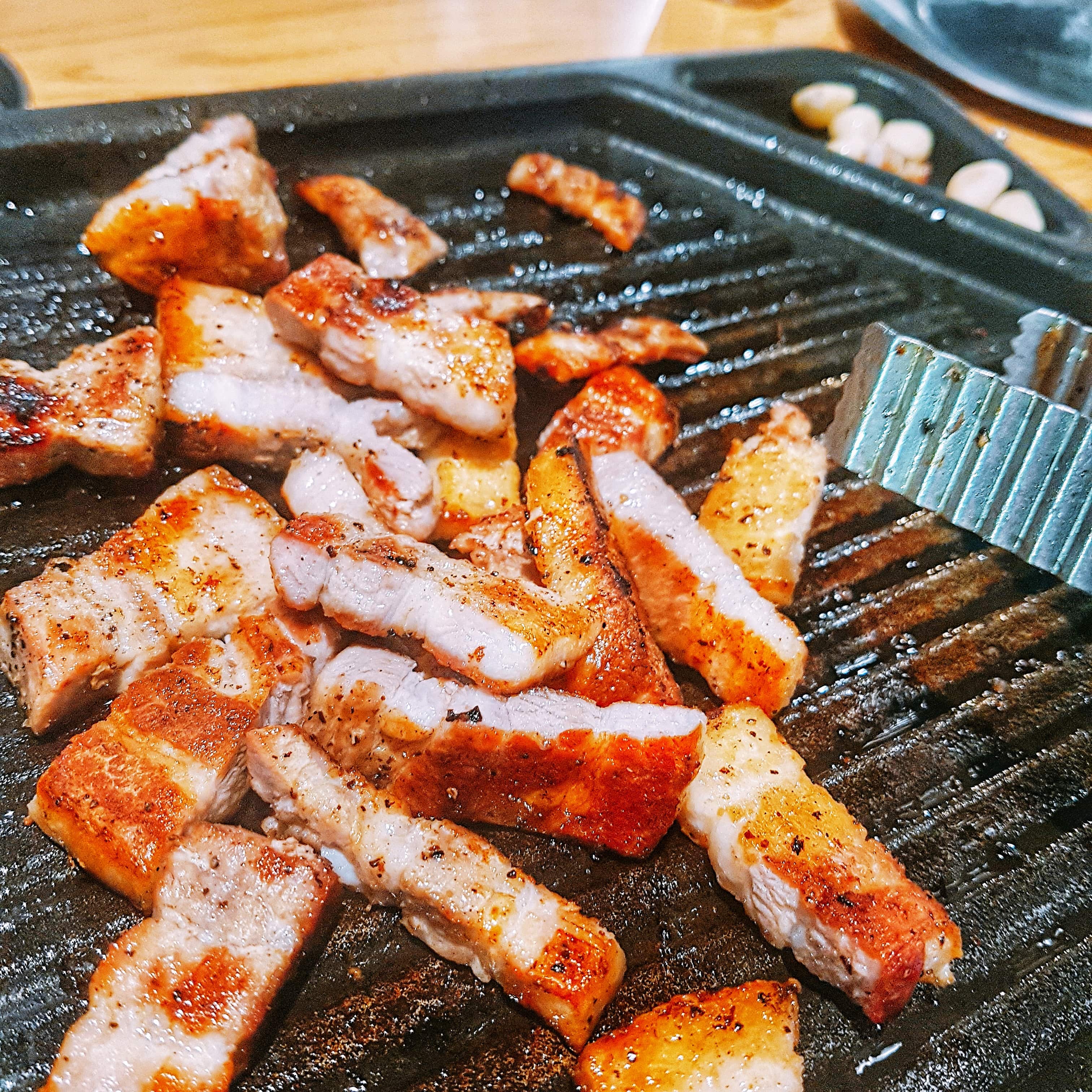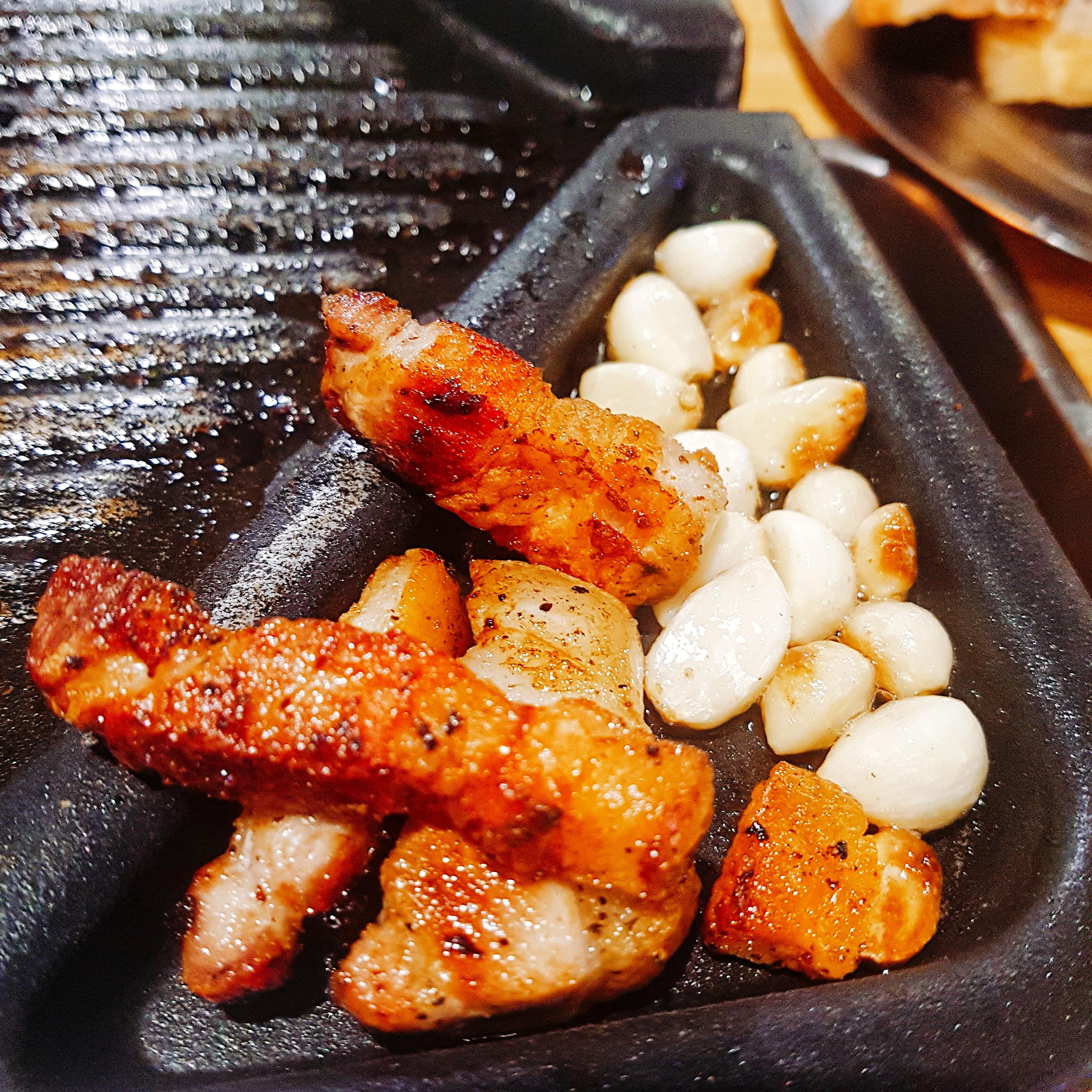 I also love garlic. It smelled really nice.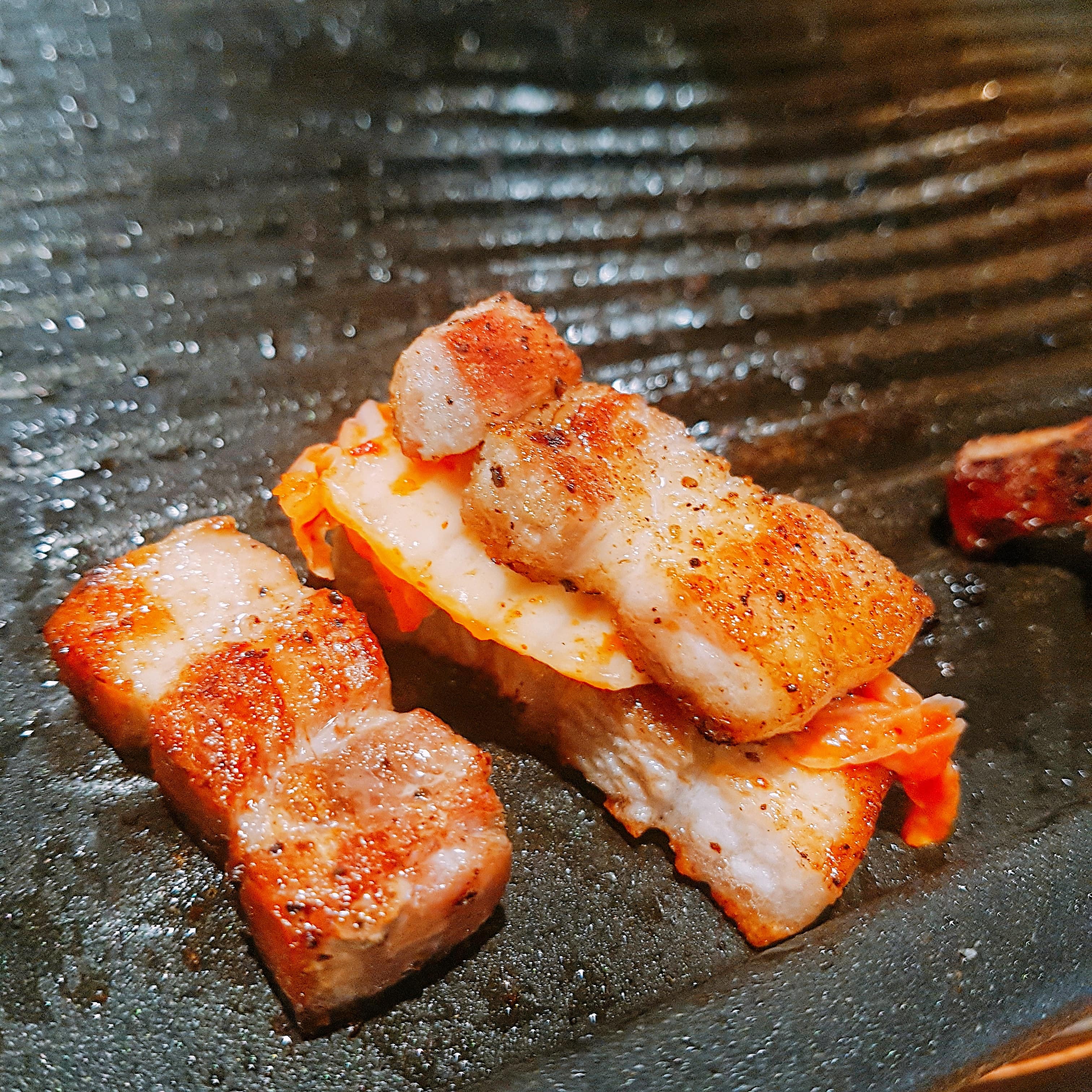 Putting Kimchi between meat.. this is how we do in Korea Barbeque Restaurant.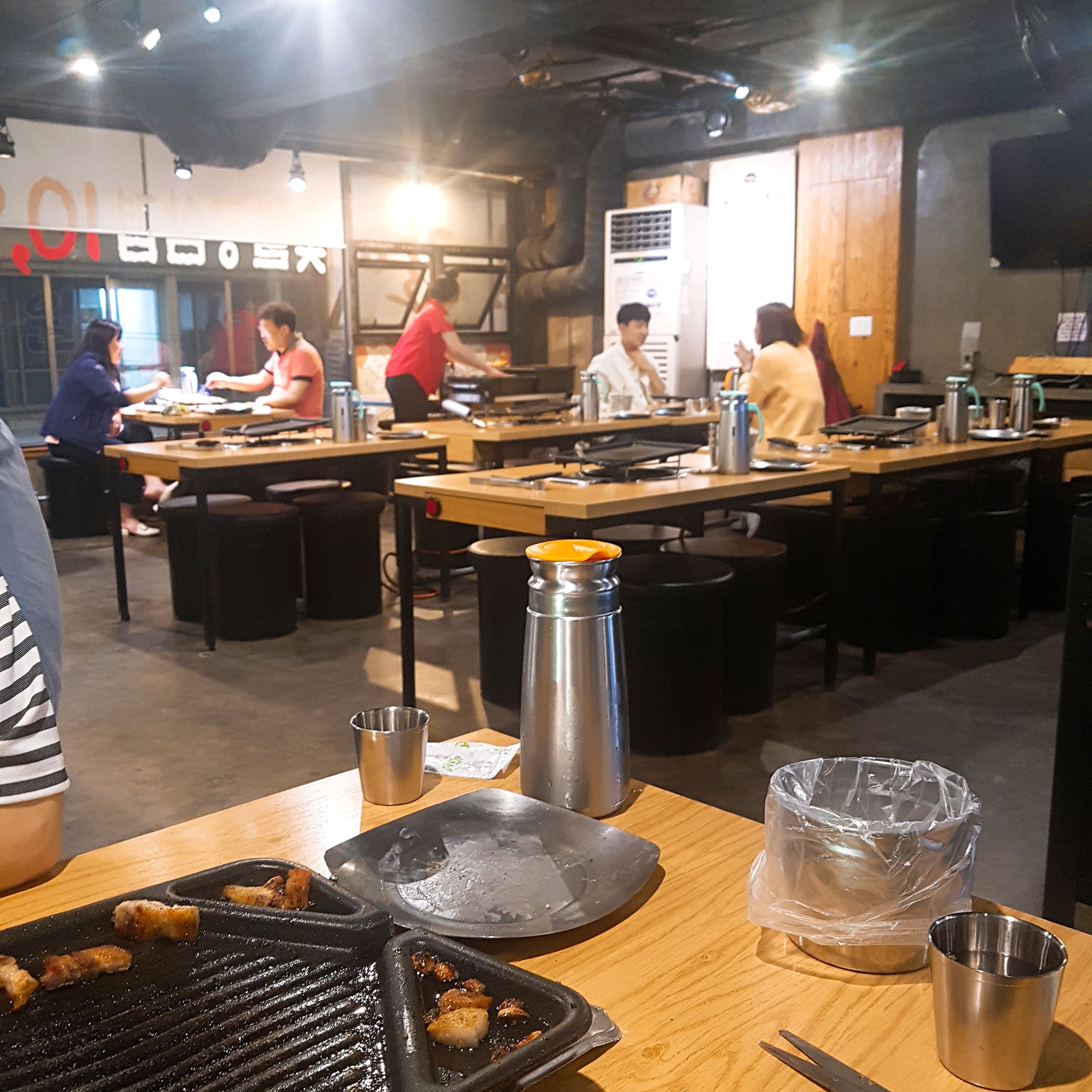 Special thanks to my friend(at the left side of the photo, only his elbow is shown).
---
Recommendable restaurants : Find more at the bottom section!
It would be very much appreciated if you share my post if it was helpful :)
검색유입: Searck Keywords: Fine Korean Restaurant, Fine Korean restaurants in seoul, Best Korean Restaurants, Best Korean restaurants in seoul, Best Korean Restaurants in Seoul, Best restaurants in Korea, Best Korean dining in Seoul, Best Korean dining in Korea, Fine SNU Korean Restaurant, Fine Korean restaurants in SNU, Best Korean Restaurants near SNU, Best Korean restaurants in SNU, Best Korean Restaurants in SNU, Best restaurants in SNU, Best Korean dining in SNU, Best Korean dining in SNU, Best SNU restaurants,
[Seoul, Hongdae/Sinchon] Pork, pork, pork! Pork Restaurant near Hongdae/Sinchon! (공복, Gongbog)

(0)

2019.05.25
[Seoul, Hongdae/Sinchon] Korean-Japanese Fusion Restaurant near Hongdae/Sinchon! (긴자 료코, Ginza Ryoko)

(0)

2019.05.25
[Seoul, Itaewon] Mediterranean Cuisine in Itaewon! (Petra Restaurant, مطعم الاردن, 페트라)

(0)

2019.05.20
[Seoul, Hongdae, SNU] Ramen & Rice topped with beef/pork (카도야, Kadoya)

(0)

2019.05.17
[Seoul, Hongdae] Neat Homemade style of Japanese table in Sinchon (히노키공방, Hinokichef)

(0)

2019.05.15
Comments