[Seoul, Gangnam, SNU] A Rip-off Fried Chicken You Should Avoid! Near SNU, In Gangnam. (놀부통닭, Nol-Bu-Tong-Dark) 본문
Korean Cuisine and Places
[Seoul, Gangnam, SNU] A Rip-off Fried Chicken You Should Avoid! Near SNU, In Gangnam. (놀부통닭, Nol-Bu-Tong-Dark)
GoldGiver 2019. 6. 11. 13:30
I'm introducing fine Korean restaurants/places where actual local Koreans usually go, not just tourist-targeted restaurants.
---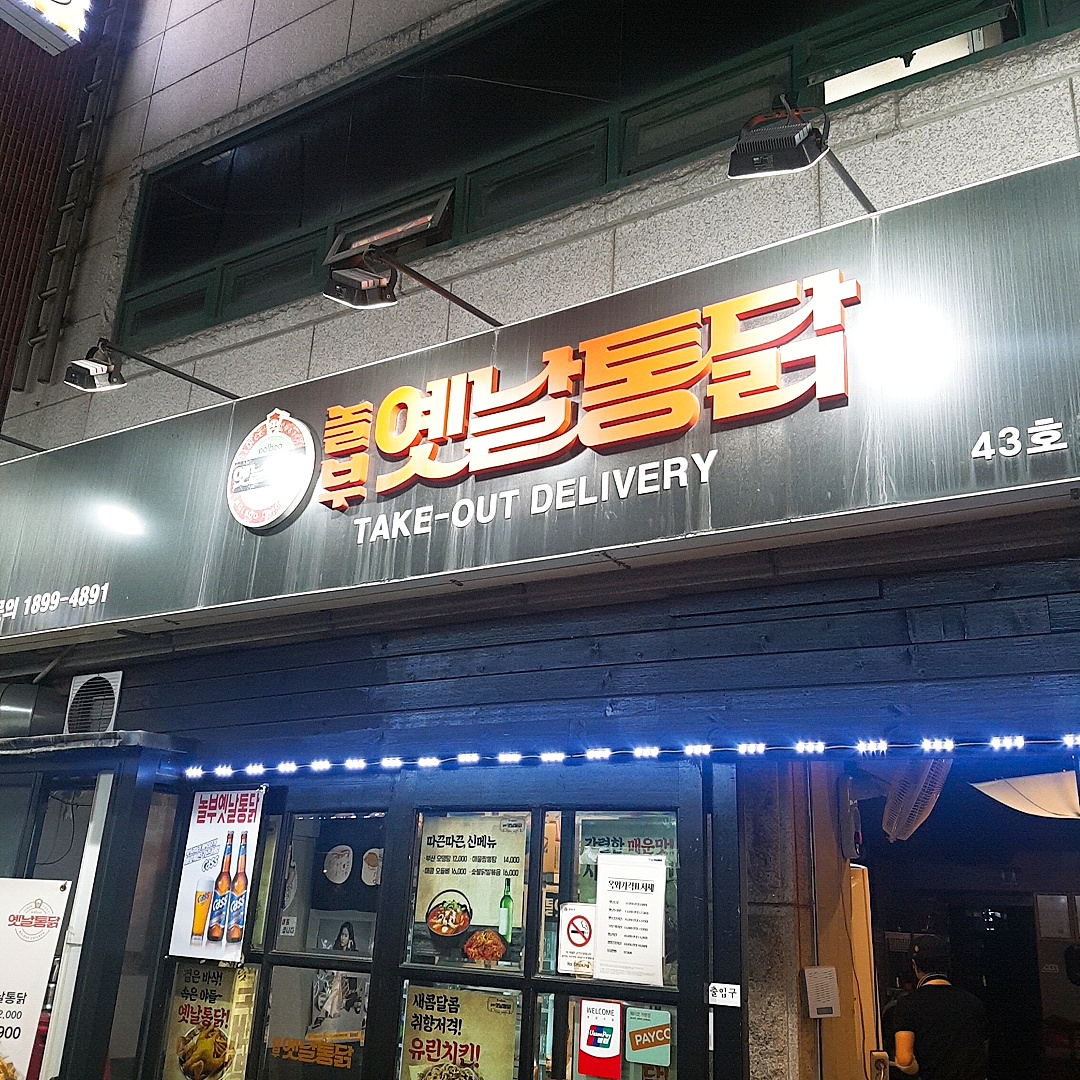 ---
Brief Review :
- Name : 놀부통닭, Nol-Bu-Tong-Dark
- Summary : It's a bar, camouflaged with fried chicken restaurant. Chicken is a rip-off. Seriously, they fry bones(no meat) and try to sell it with a price of other restaurants. Please, don't go there. It's a rip-off. I'd rather go to some franchise fried chicken restaurants.
- Prices : 9~ $
- Taste : 2.5 / 5
- Recommendation/How to order : Don't order anything. Get out!
---
I added one near SNU, and the other in Gangnam.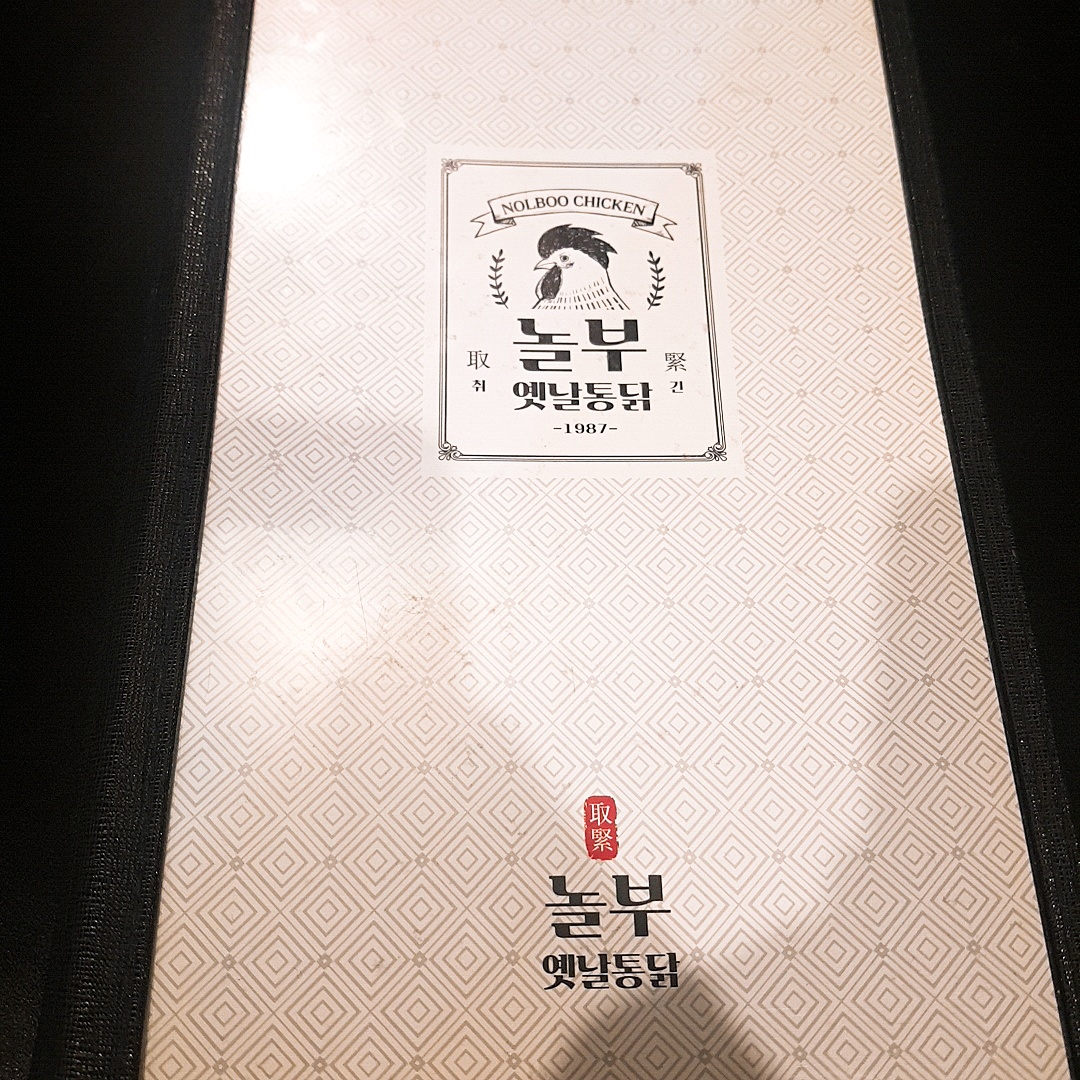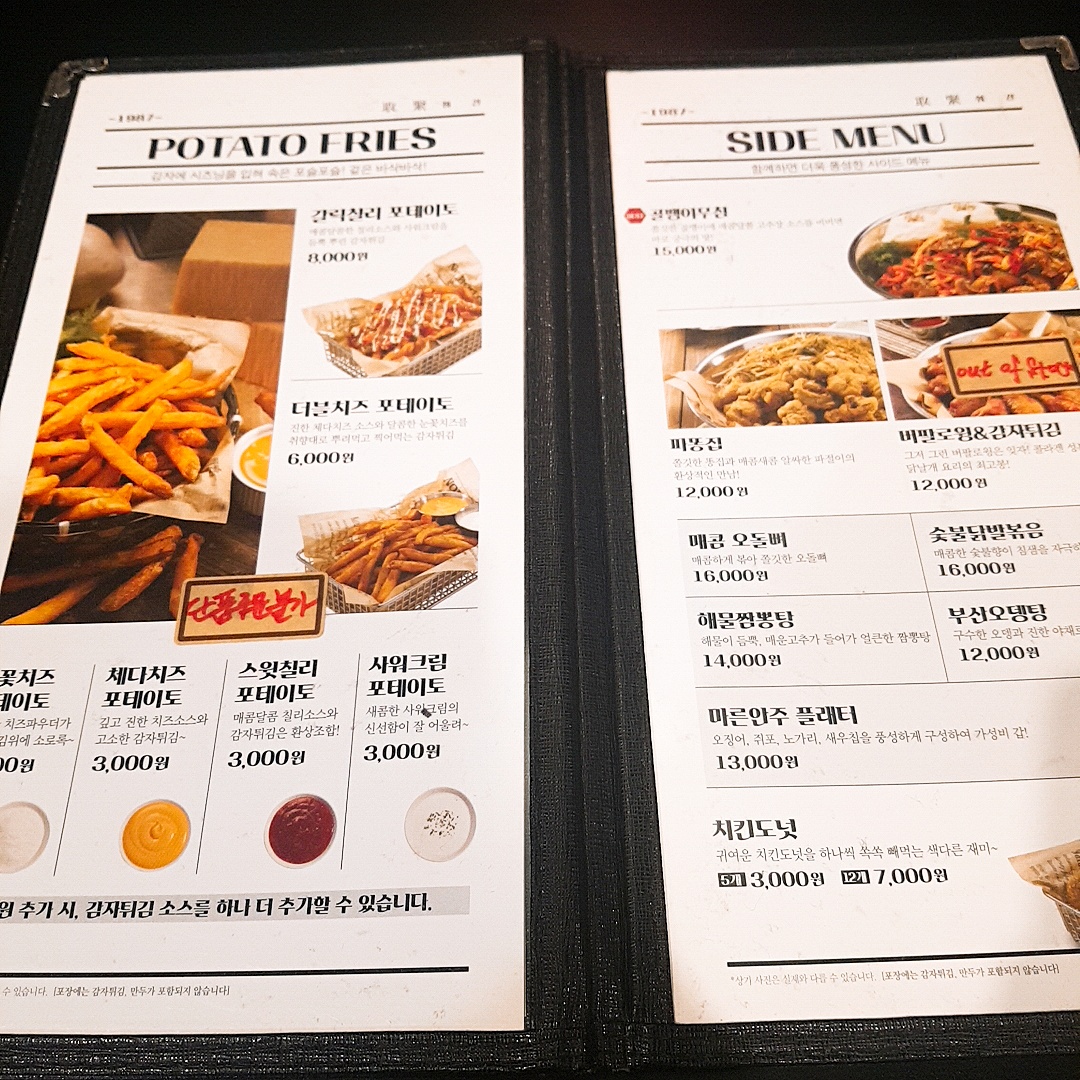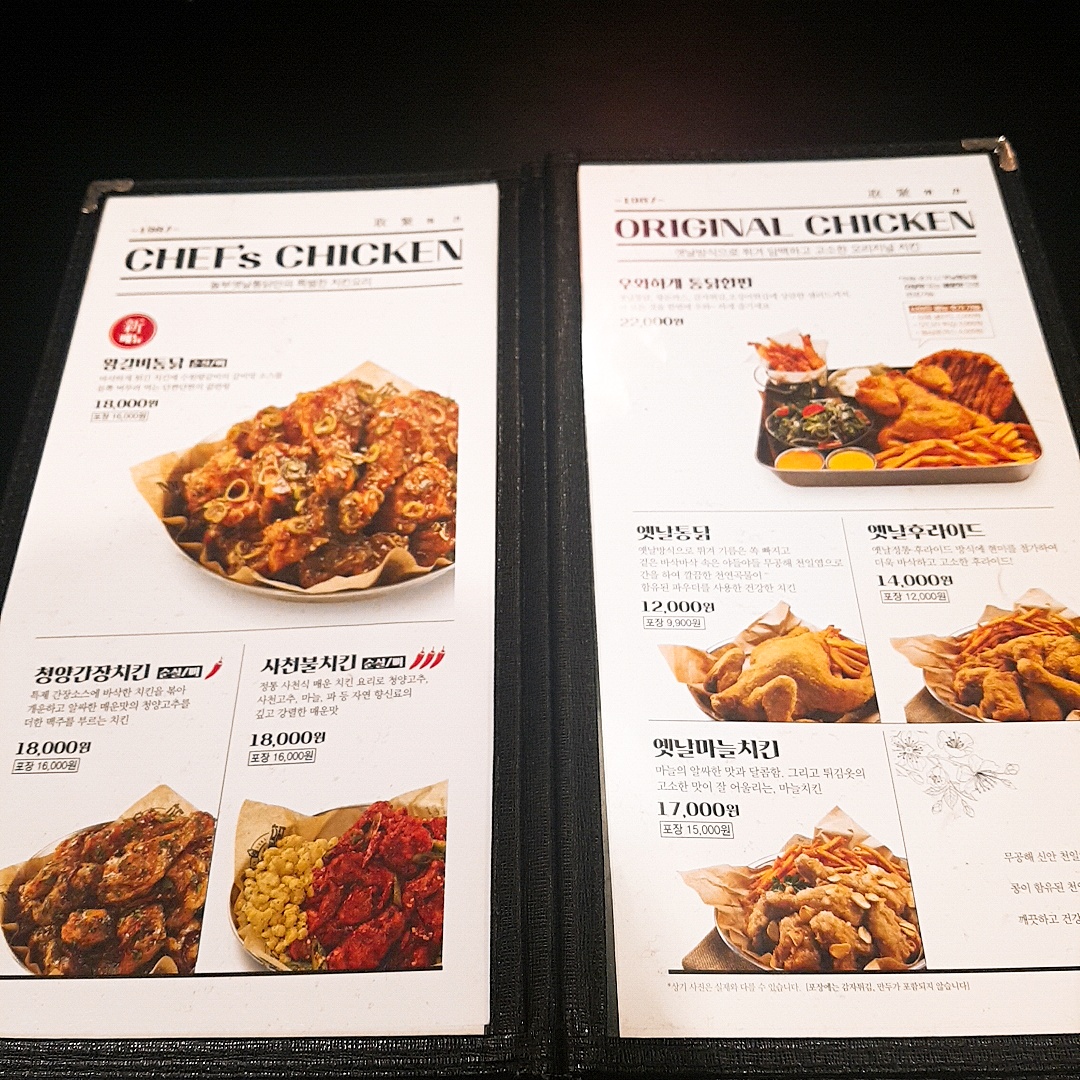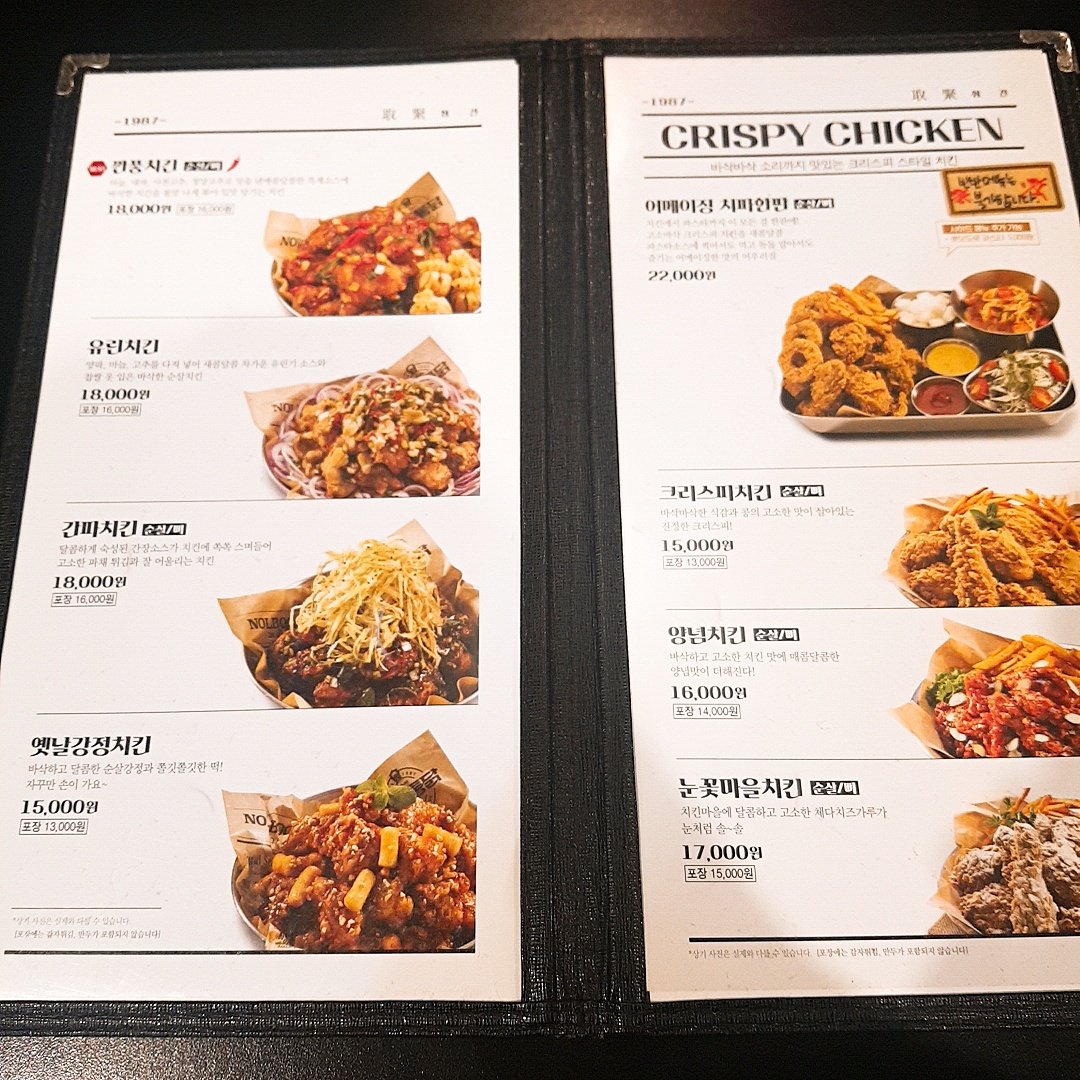 Now come to think of it, I regret taking so many pictures of the menu plate, since I'm never gonna visit this place again...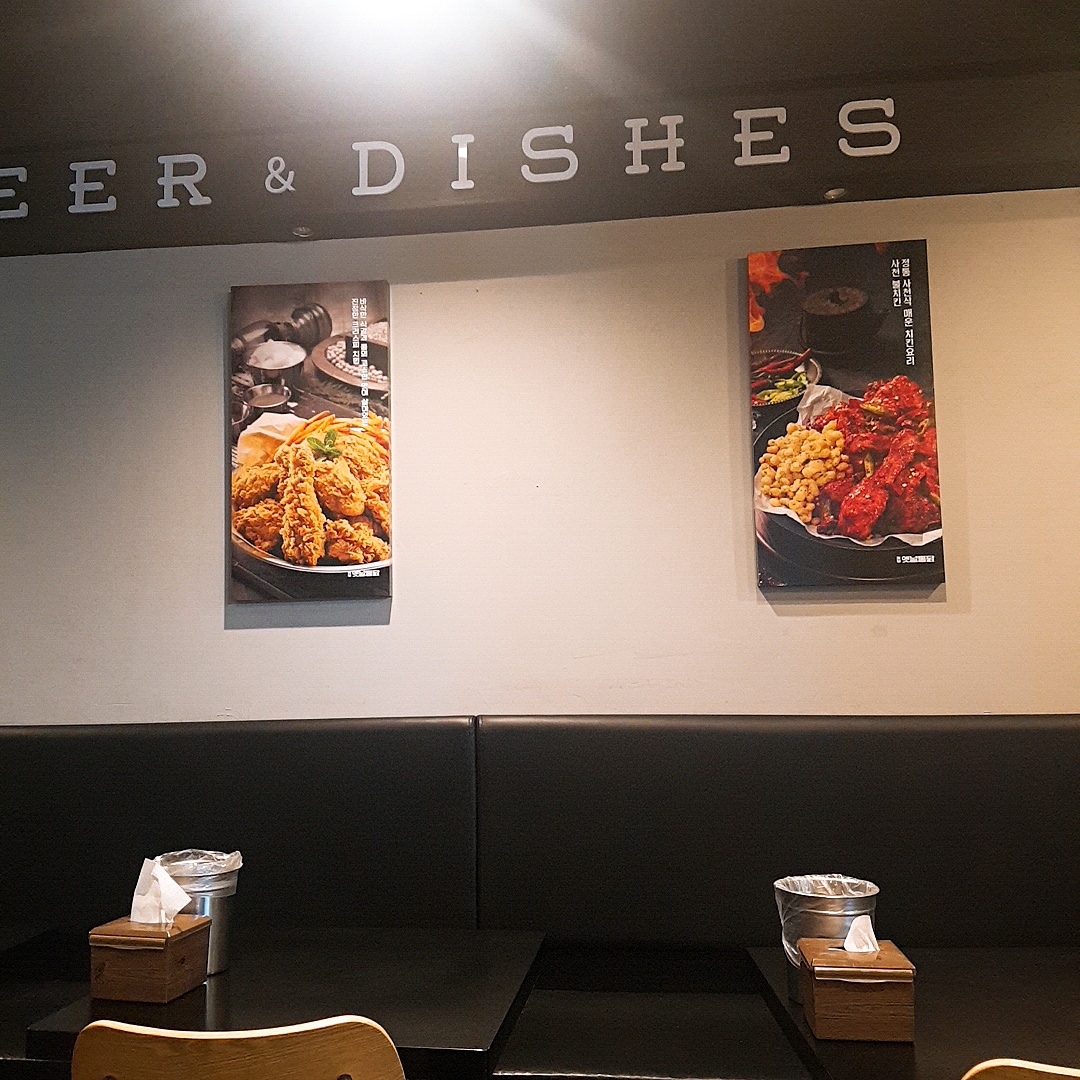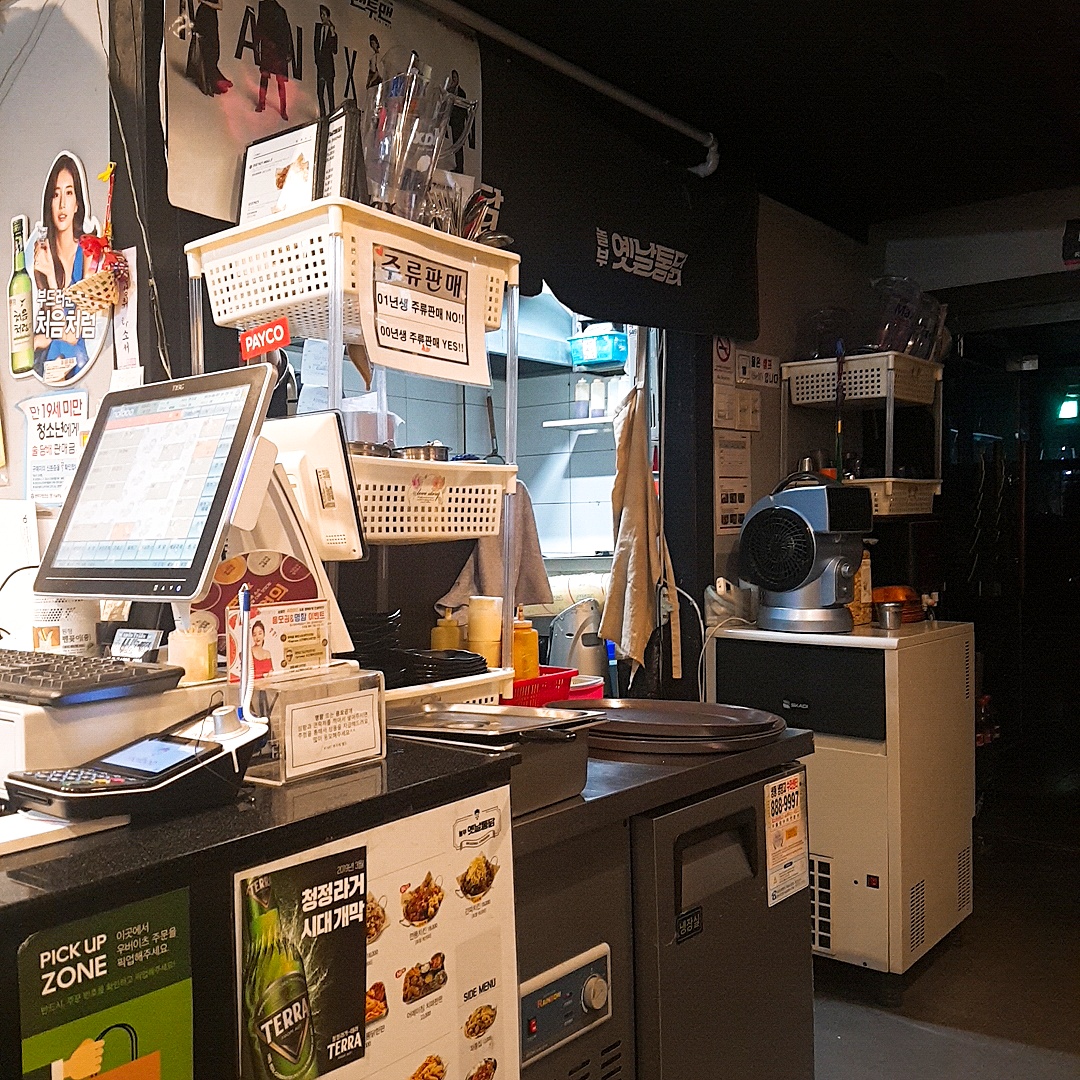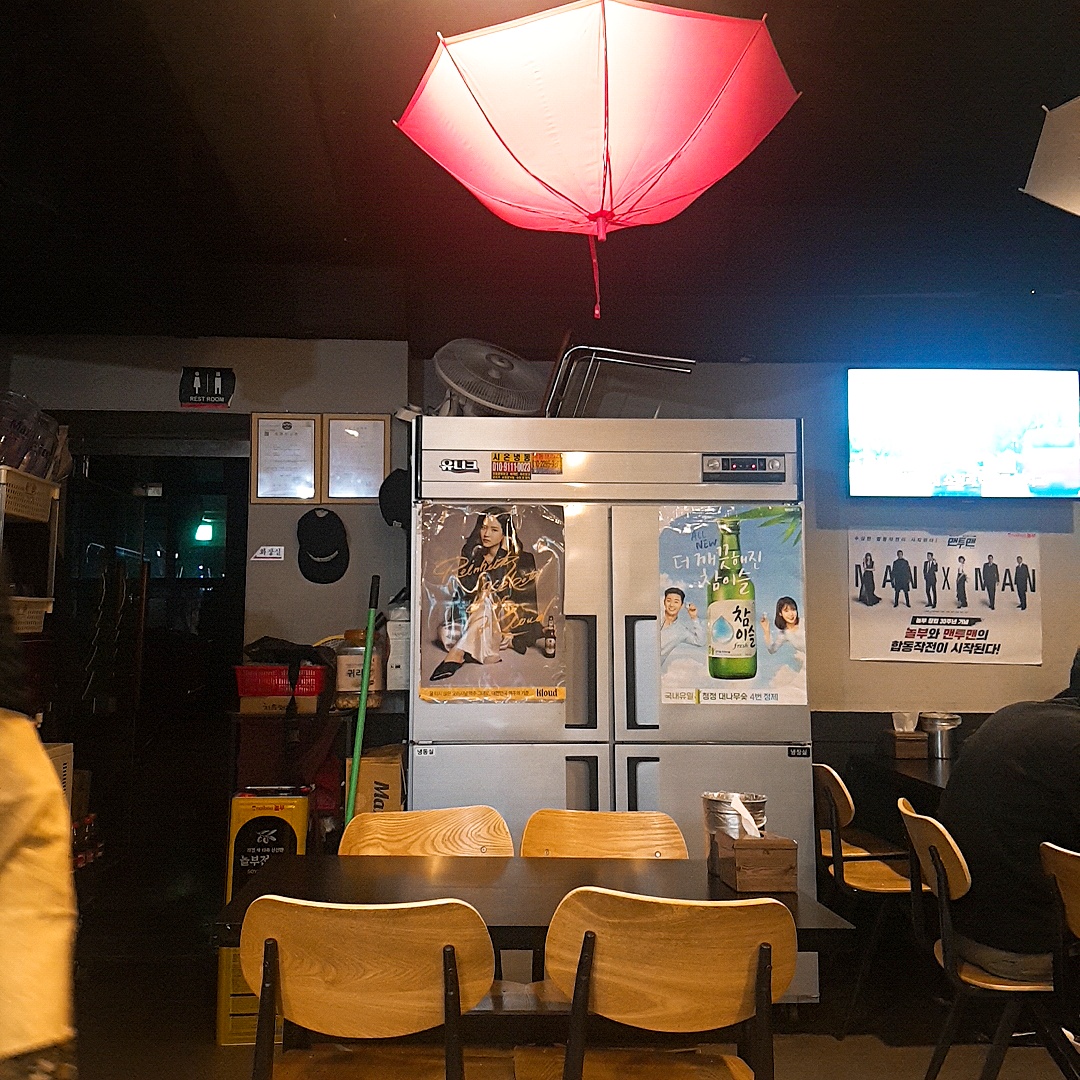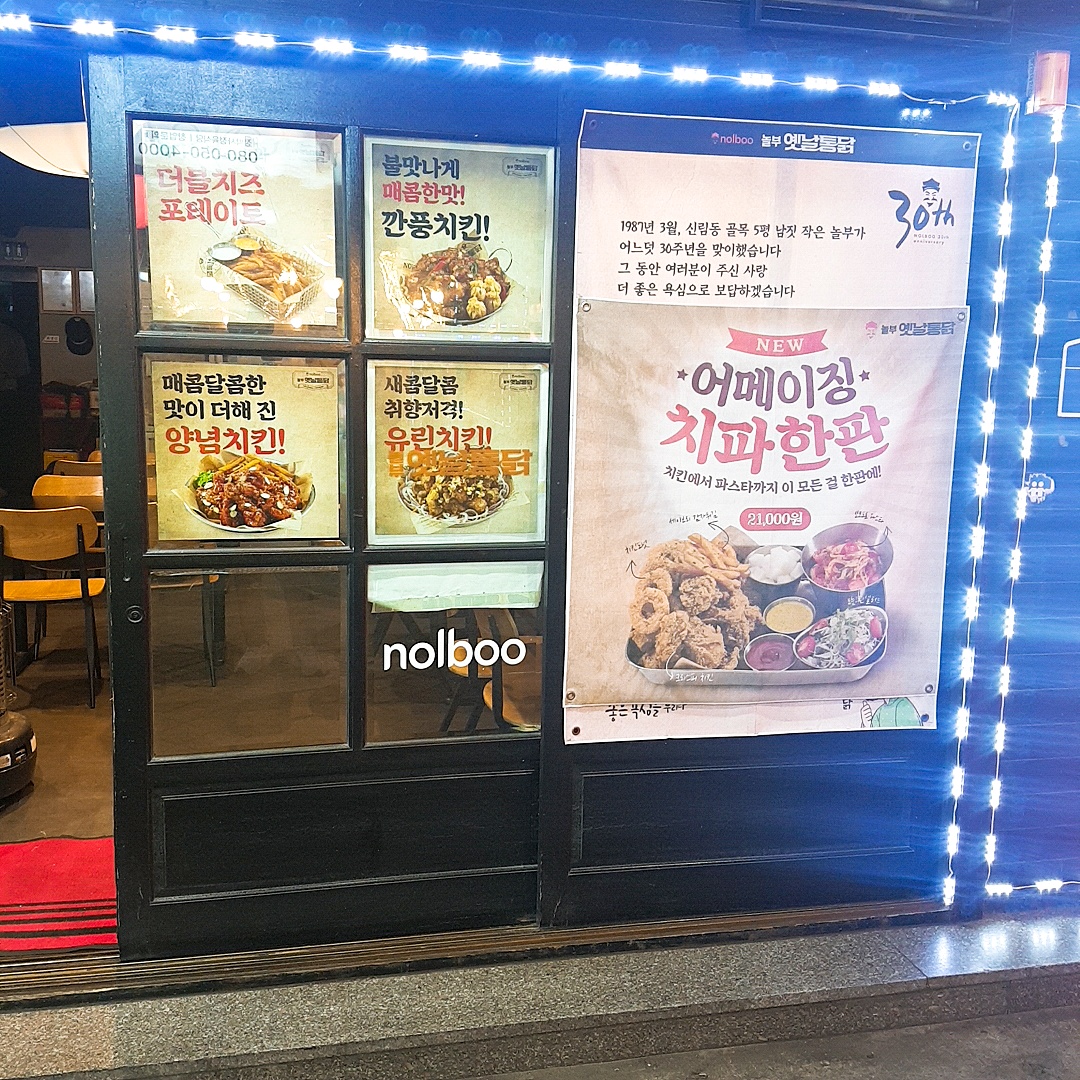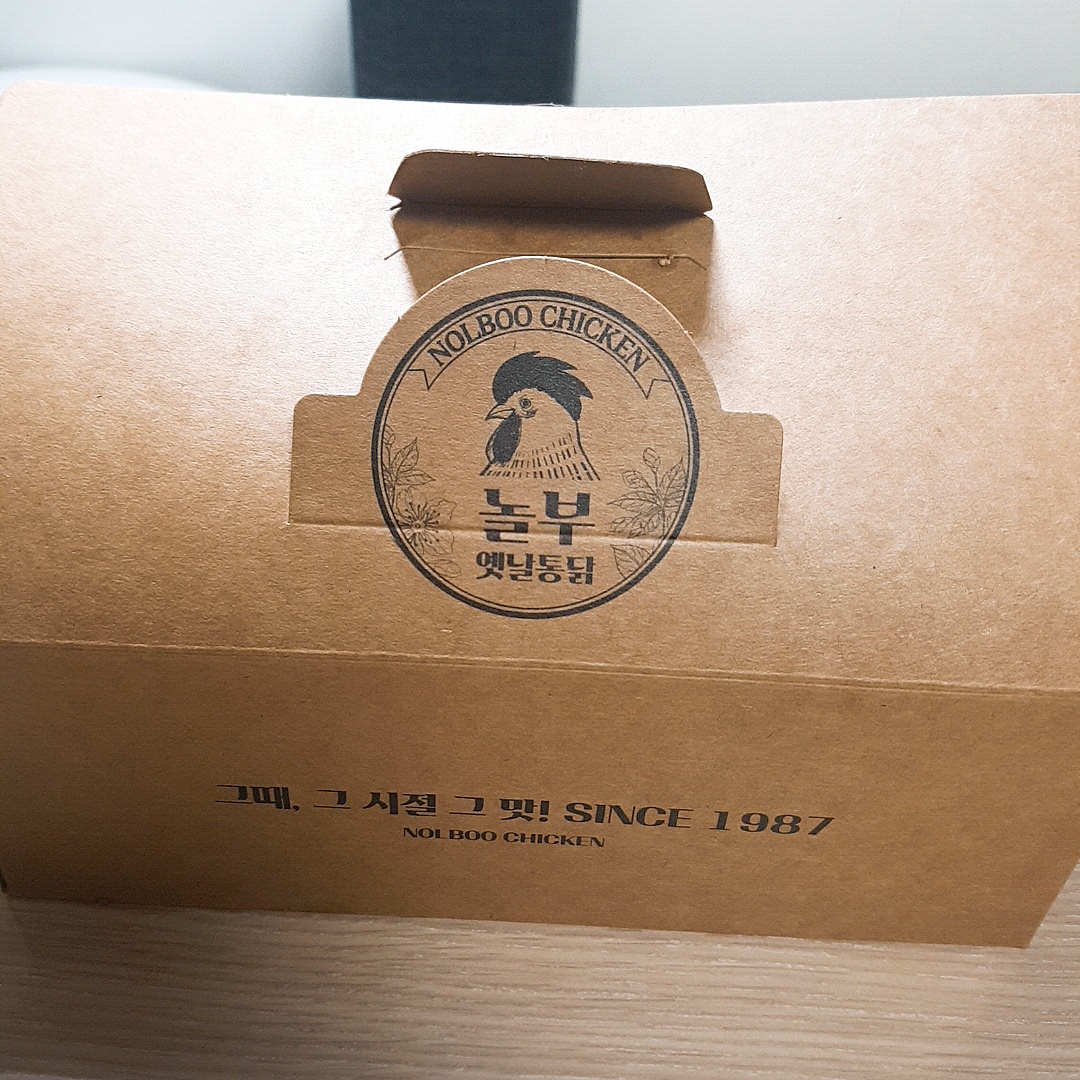 Since I can get a discount with takeout, I brought the chicken to my apartment. Small, comfy, and smelly yet sweet home..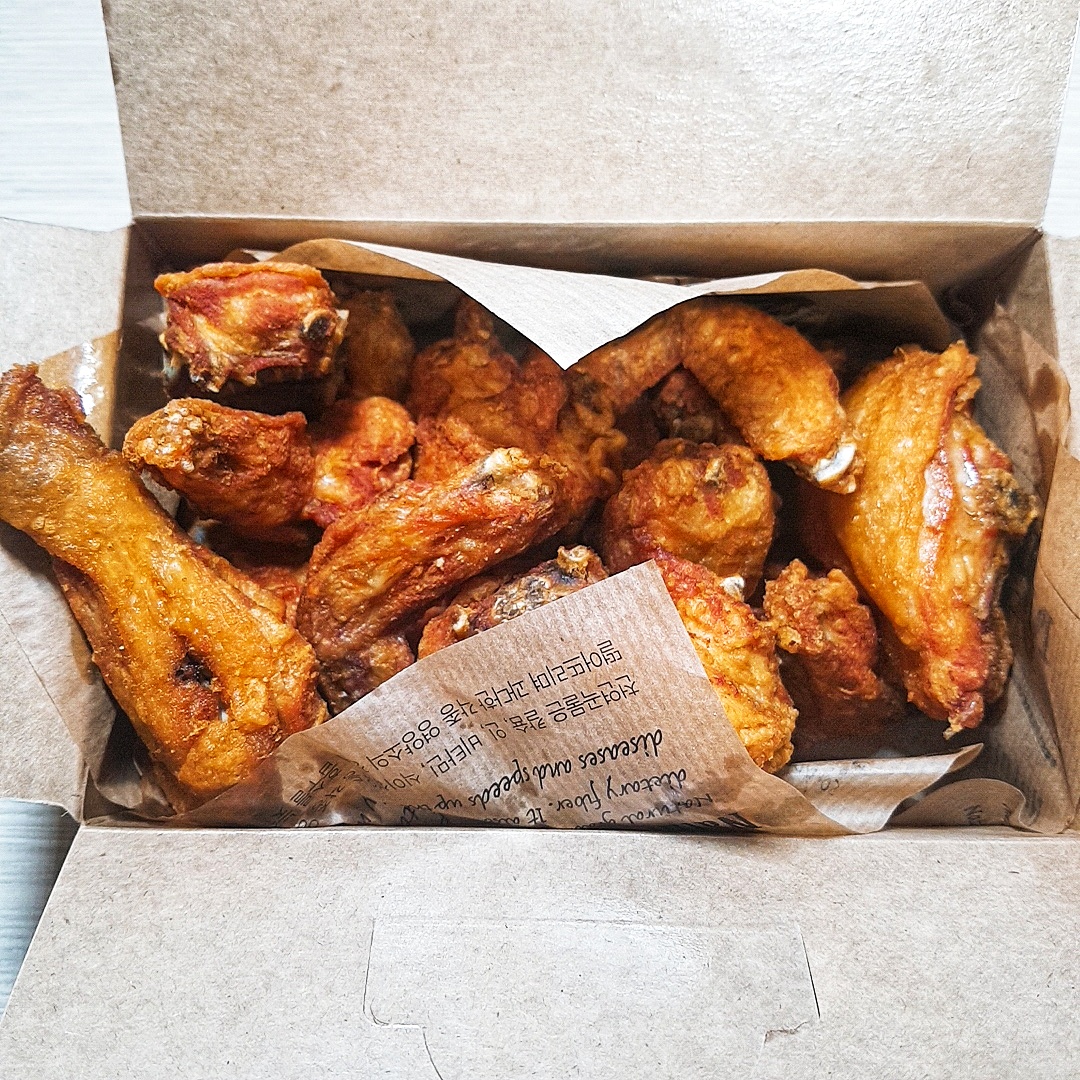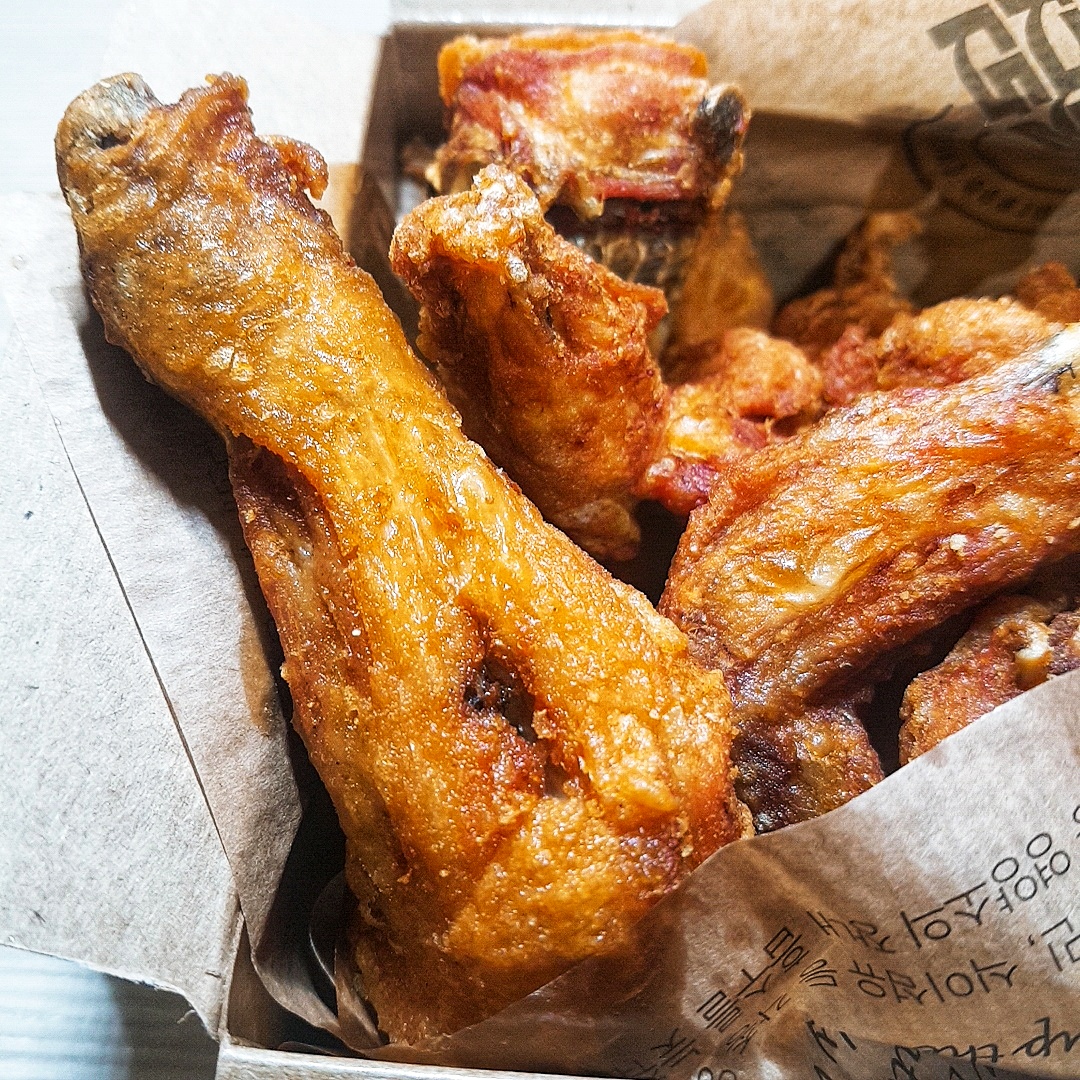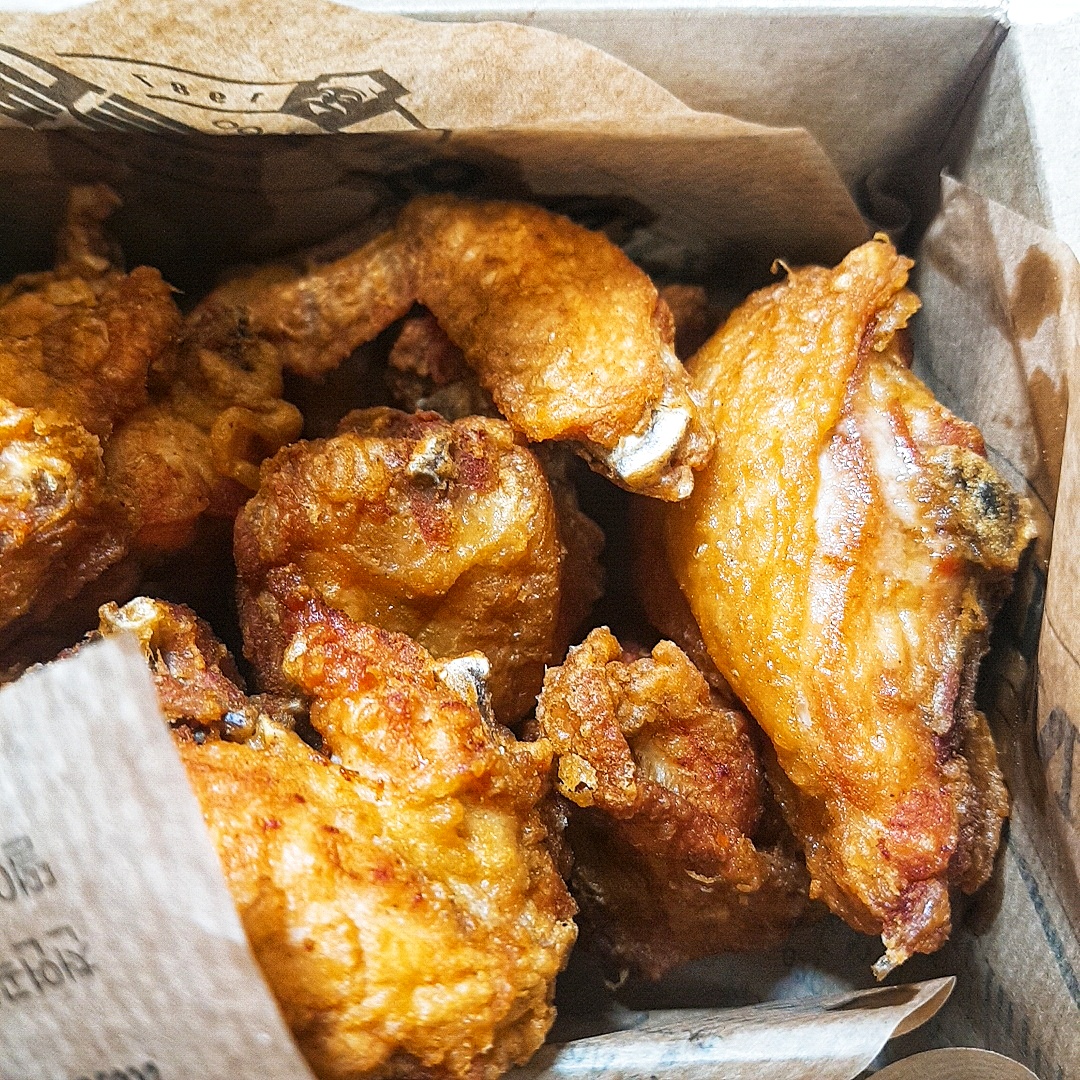 It doesn't look bad, but don't fooled by its looks! No meat. I think 75% of total amount of chicken consists of bones. I'm serious. Chickens from CV would be better than this.
---
Recommendable restaurants : Find more at the bottom section!
It would be very much appreciated if you share my post if it was helpful :)
검색유입: Searck Keywords: Fine Korean Restaurant, Fine Korean restaurants in seoul, Best Korean Restaurants, Best Korean restaurants in seoul, Best Korean Restaurants in Seoul, Best restaurants in Korea, Best Korean dining in Seoul, Best Korean dining in Korea,Fine SNU Korean Restaurant, Fine Korean restaurants in SNU, Best Korean Restaurants near SNU, Best Korean restaurants in SNU, Best Korean Restaurants in SNU, Best restaurants in SNU, Best Korean dining in SNU, Best Korean dining in SNU, Best SNU restaurants,Fine Korean Restaurant, Fine Korean restaurants in seoul, Best Korean Restaurants, Best Korean restaurants in seoul, Best Korean Restaurants in Seoul, Best restaurants in Korea, Best Korean dining in Seoul, Best Korean dining in Korea,Fine SNU Korean Restaurant, Fine Korean restaurants in SNU, Best Korean Restaurants near SNU, Best Korean restaurants in SNU, Best Korean Restaurants in SNU, Best restaurants in SNU, Best Korean dining in SNU, Best Korean dining in Itaewon, Best SNU restaurants,
[Seoul, Jongno, Gangnam] Tacos! Dos Tacos! (Dos Tacos, 도스타코스)

(0)

2019.06.17
[Seoul, SNU] Best Japanese Ramen near SNU! (라이라이켄, Lailaiken)

(0)

2019.06.10
[Seoul, Franchise] Lotteria : Burger Franchise you should avoid!

(0)

2019.06.09
[Seoul, Sinchon/Hongdae] Fine beer bar near Sinchon! Chicken is reasonalble ;D (칠칠켄터키, Chil-Chil-Kentucky)

(0)

2019.06.01
[Seoul, Hanyang Univ] Udon (noodle) near Hanyang University! (우동가조쿠, Udon-Gazoku)

(0)

2019.06.01
Comments