[Seoul, Sinchon/Hongdae] Fine beer bar near Sinchon! Chicken is reasonalble ;D (칠칠켄터키, Chil-Chil-Kentucky) 본문
Korean Cuisine and Places
[Seoul, Sinchon/Hongdae] Fine beer bar near Sinchon! Chicken is reasonalble ;D (칠칠켄터키, Chil-Chil-Kentucky)
GoldGiver 2019. 6. 1. 19:19
I'm introducing fine Korean restaurants/places where actual local Koreans ususally go, not only tourist-targeted restaurants.
---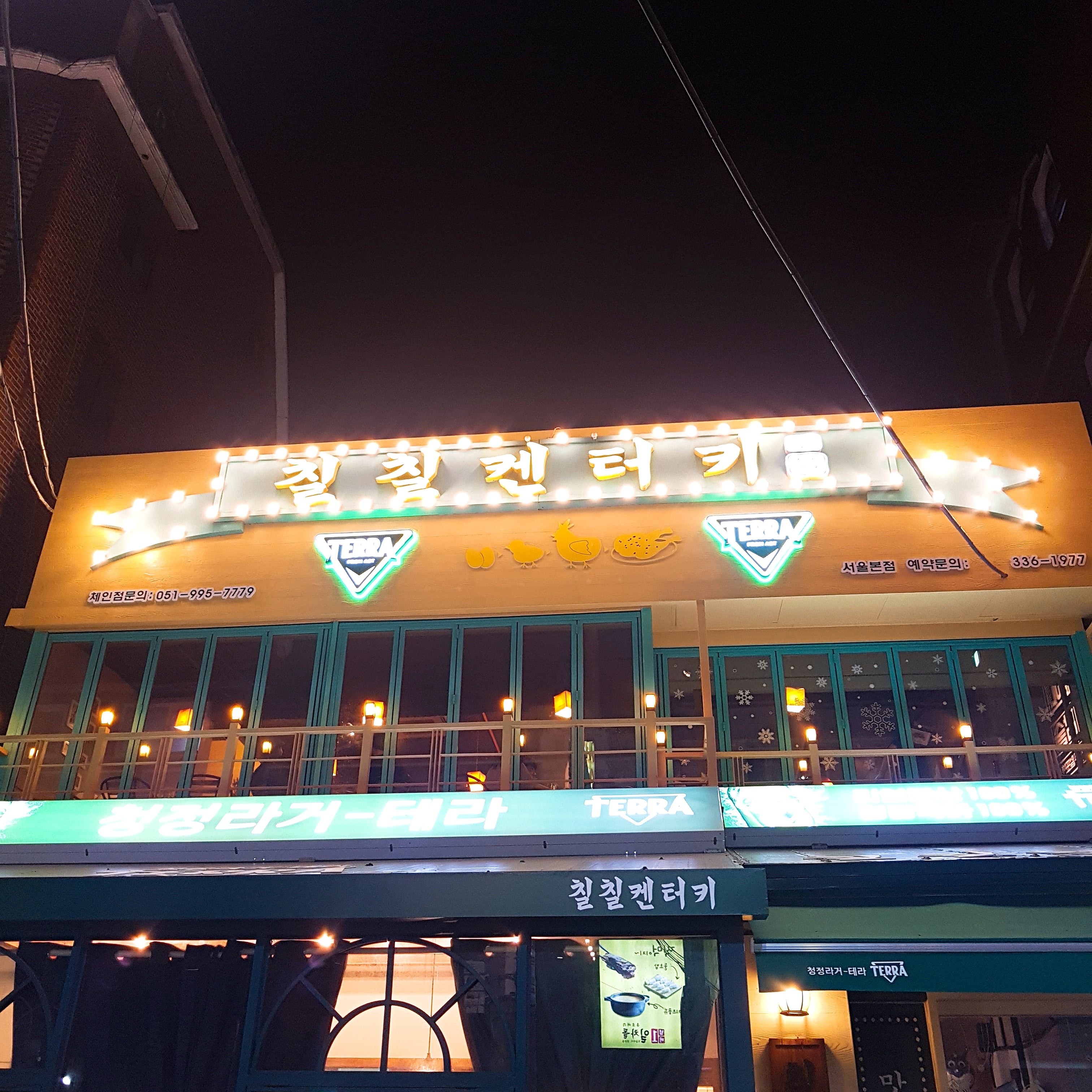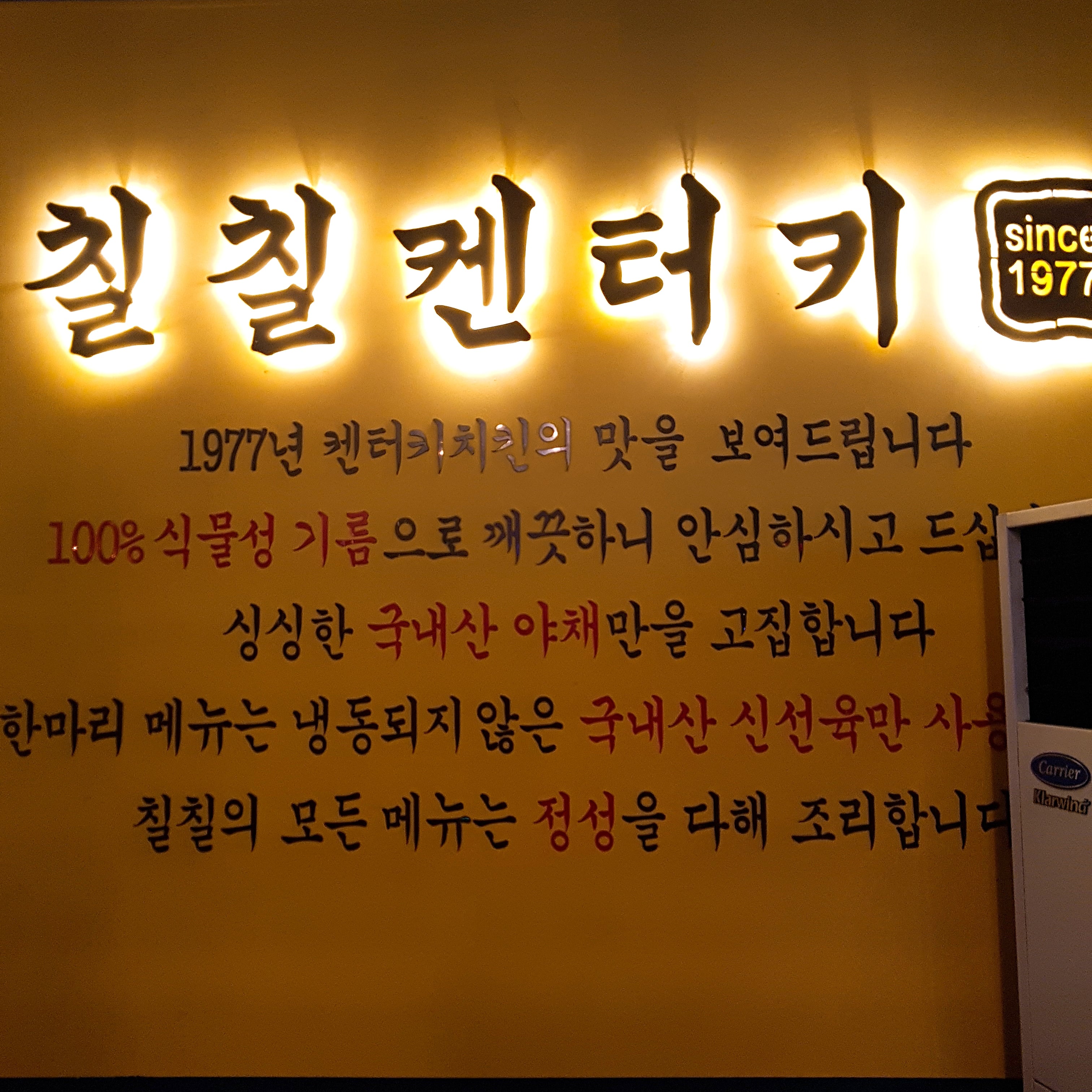 ---
Brief Review :
- Name : 칠칠켄터키(Chil-Chil-Kentucky), 77 Kentucky Chicken!
- Summary : Fine place to grab a beer with Fried Chicken! The price of them are fairly reasonable compared the amout served :)
- Prices : It depends how much you drink.. Show your friends how far you can go!
- Taste : 4/5
- Recommendation/How to order : Use the menu plate!
---
Add a location(google map script) with simple description!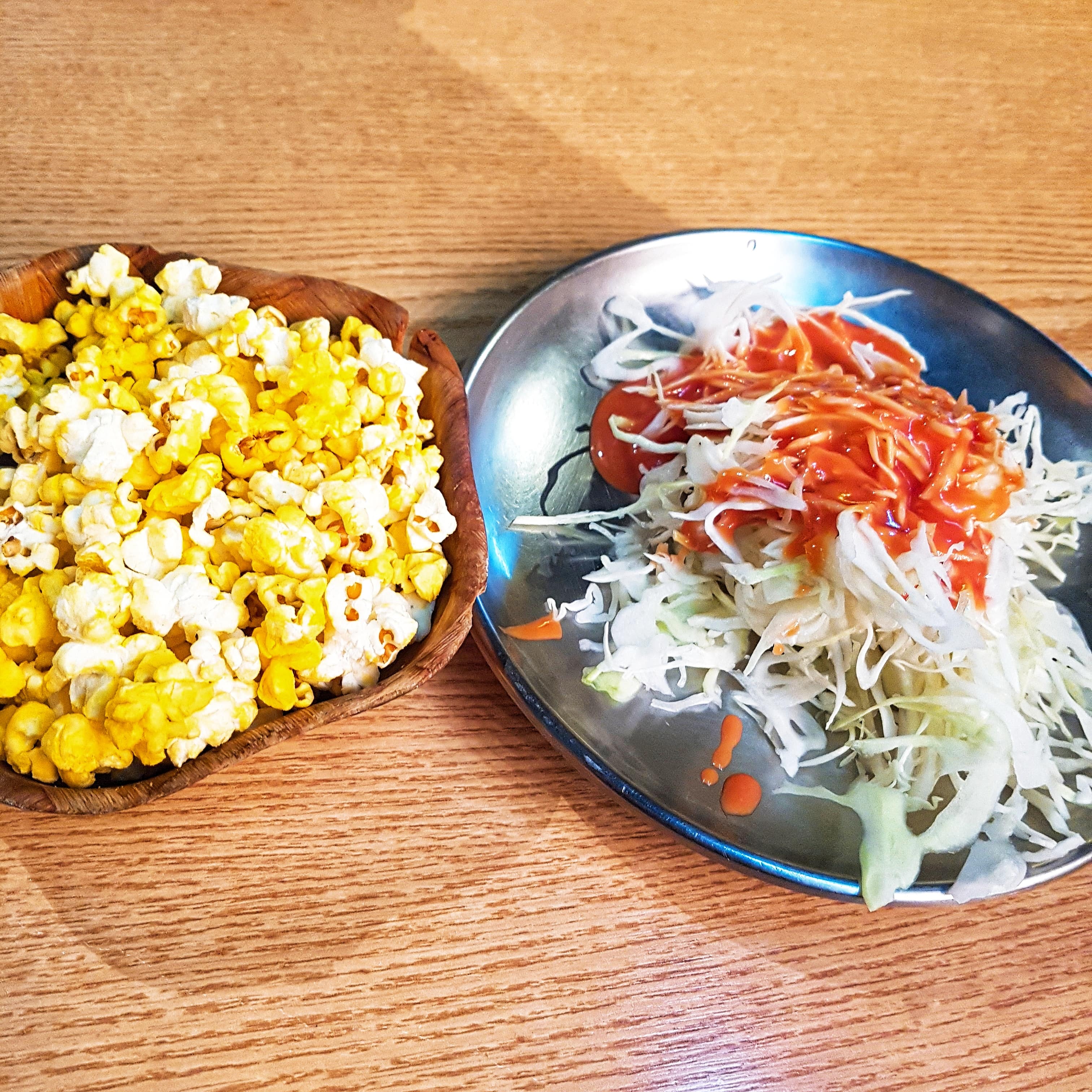 Popcorn and salad are served before you order. Well, you can eat as much as you want!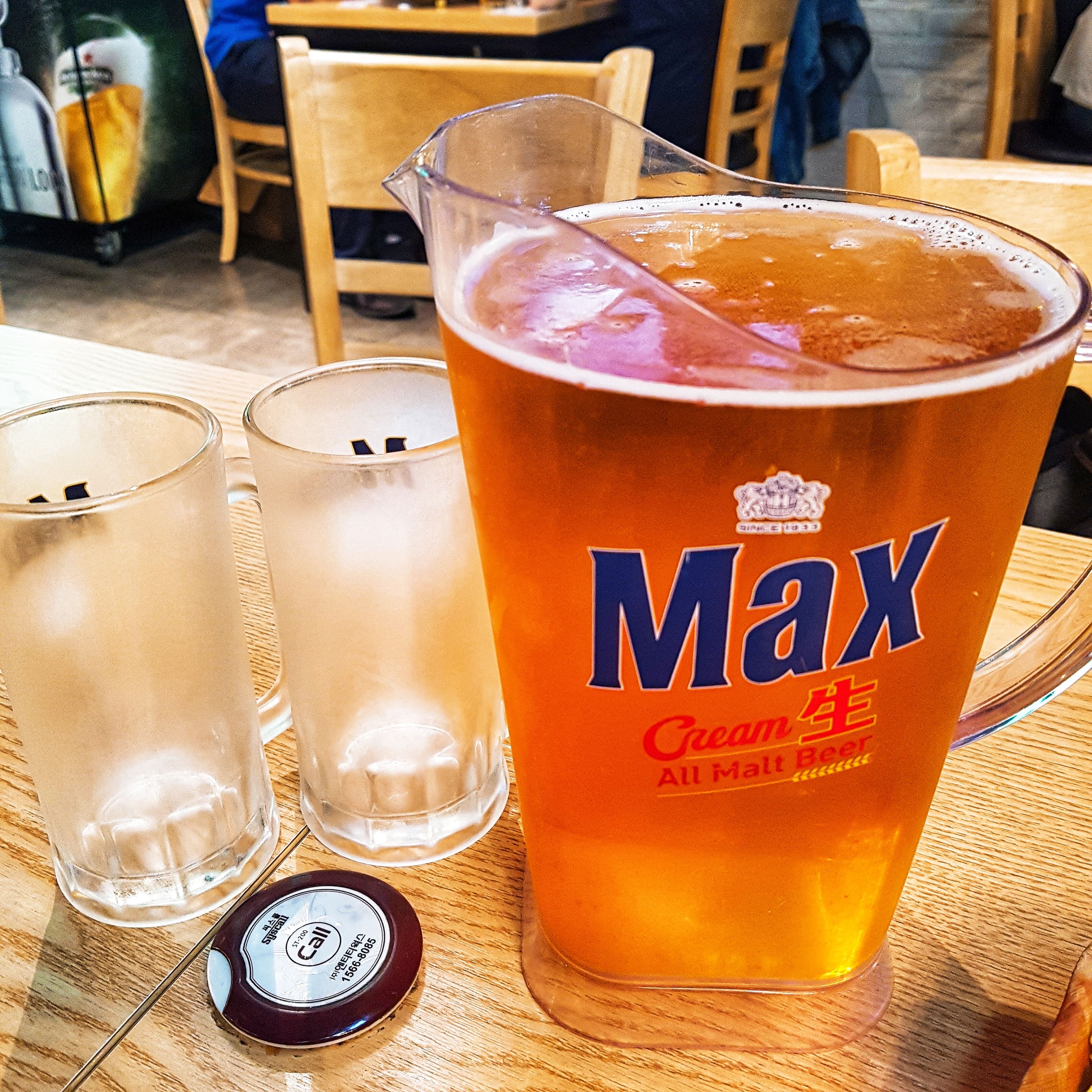 When someone says 'egg comes before hen', I say 'beer always comes first'.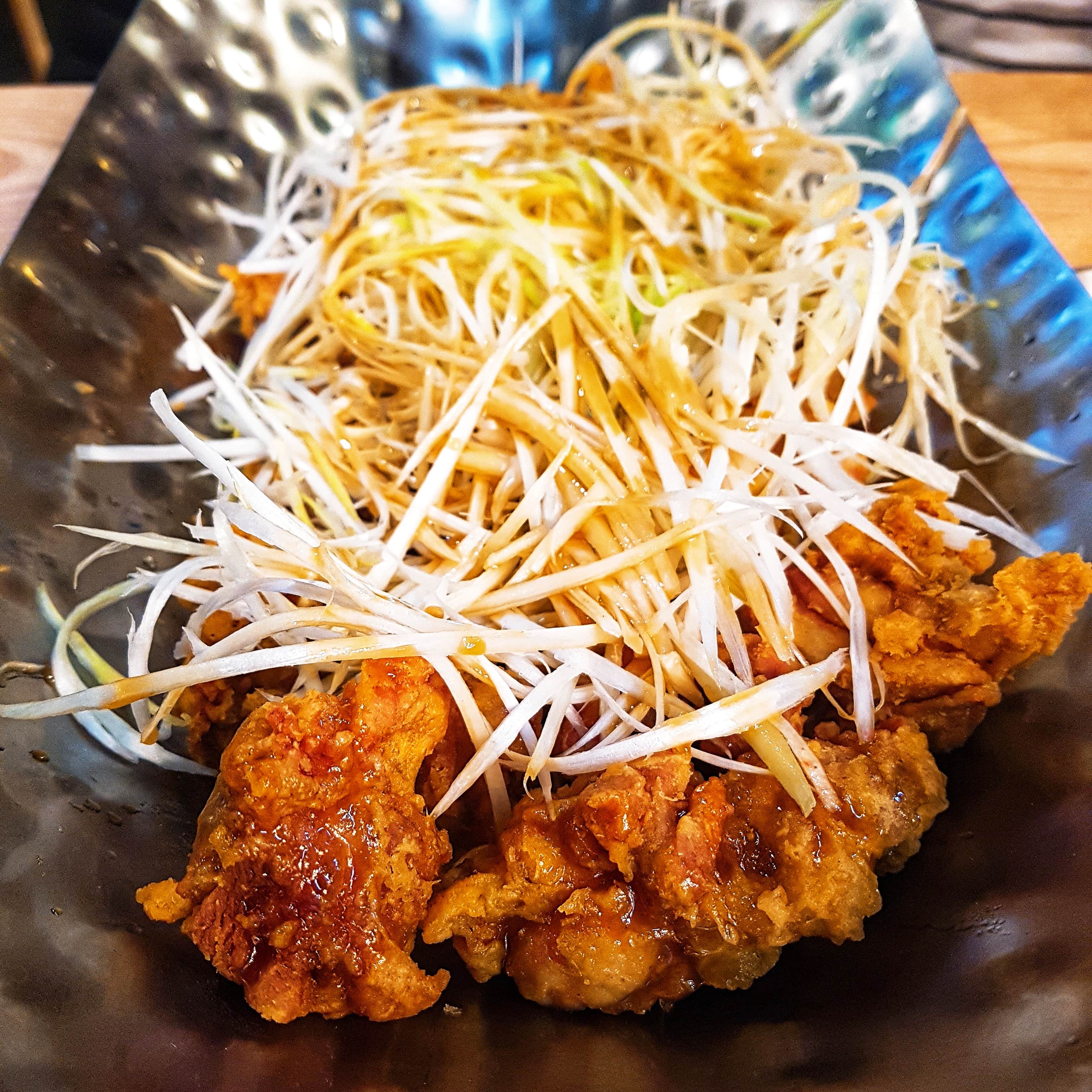 This is "Pa-Dak"(Fried Chicken with sliced leek). I know it does not look like the other foods I uploaded, but It was awesome.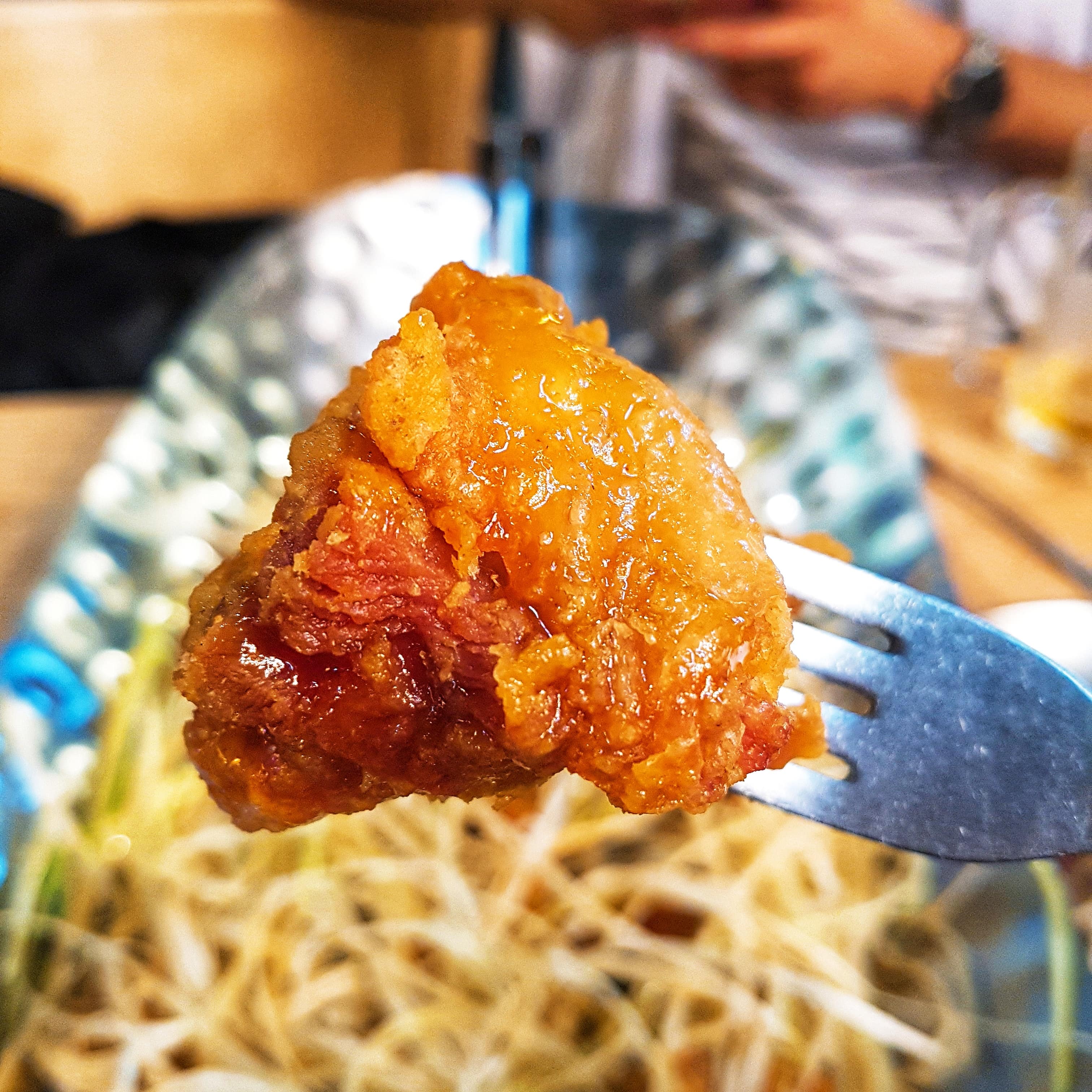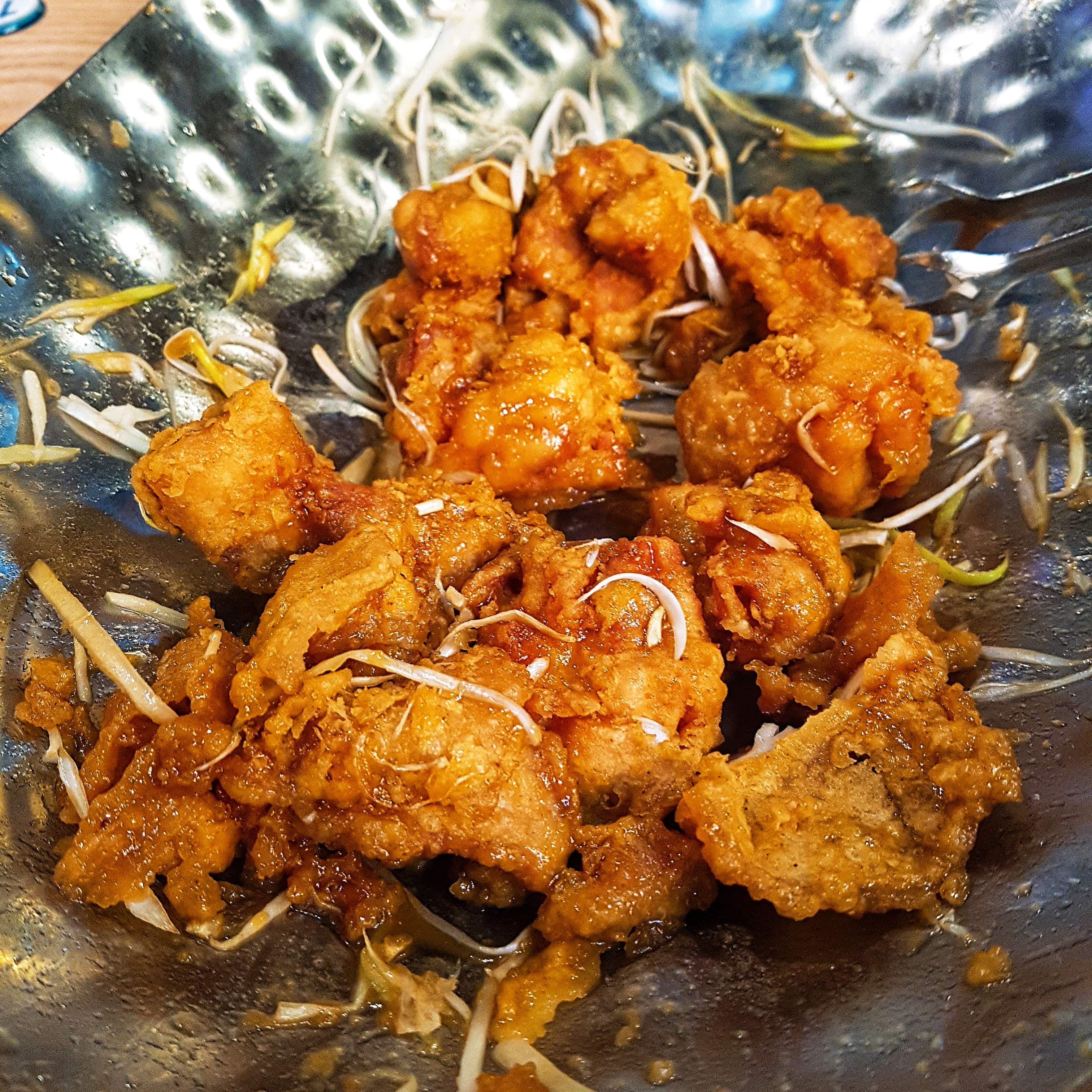 Too much for 2 people. I wrapped the leftover.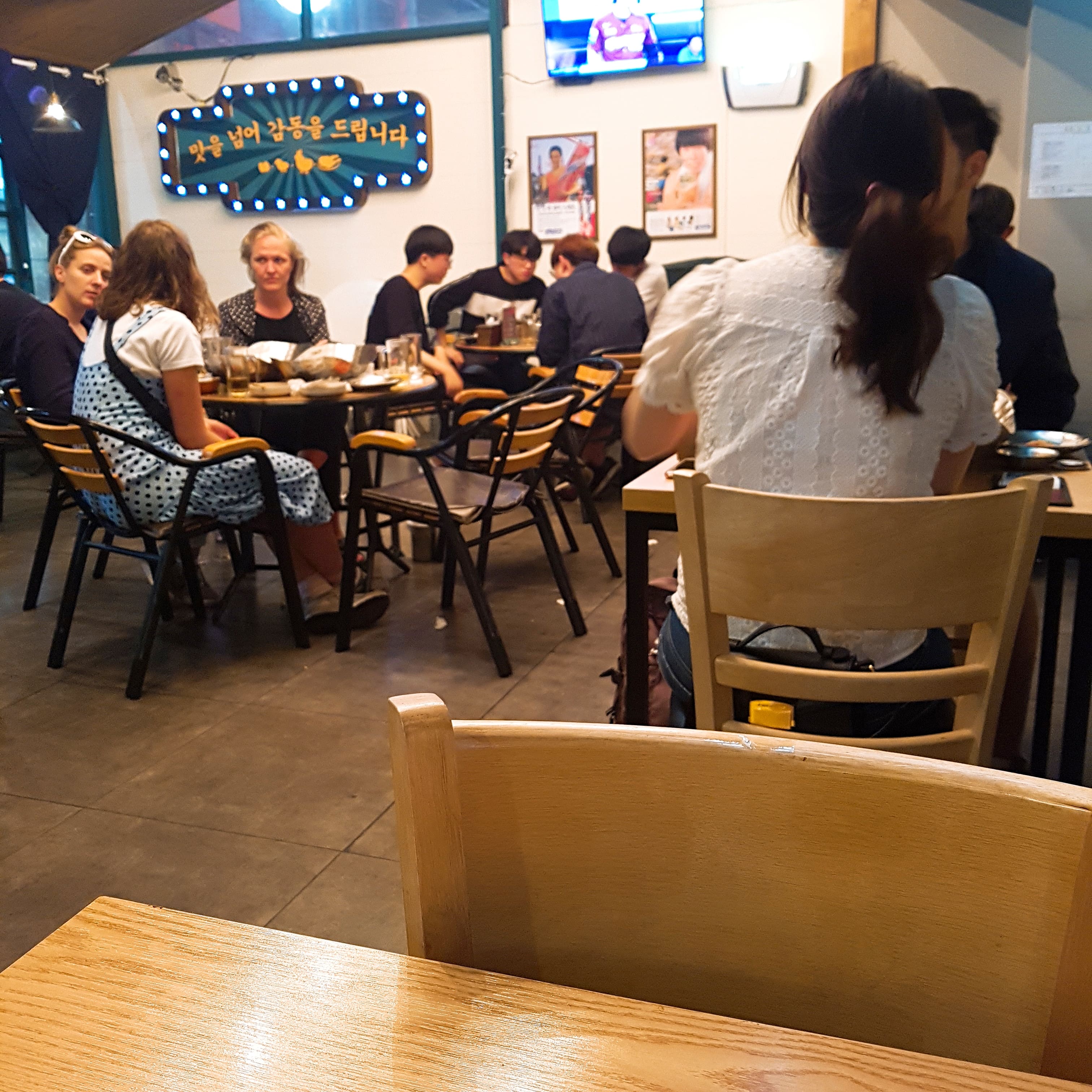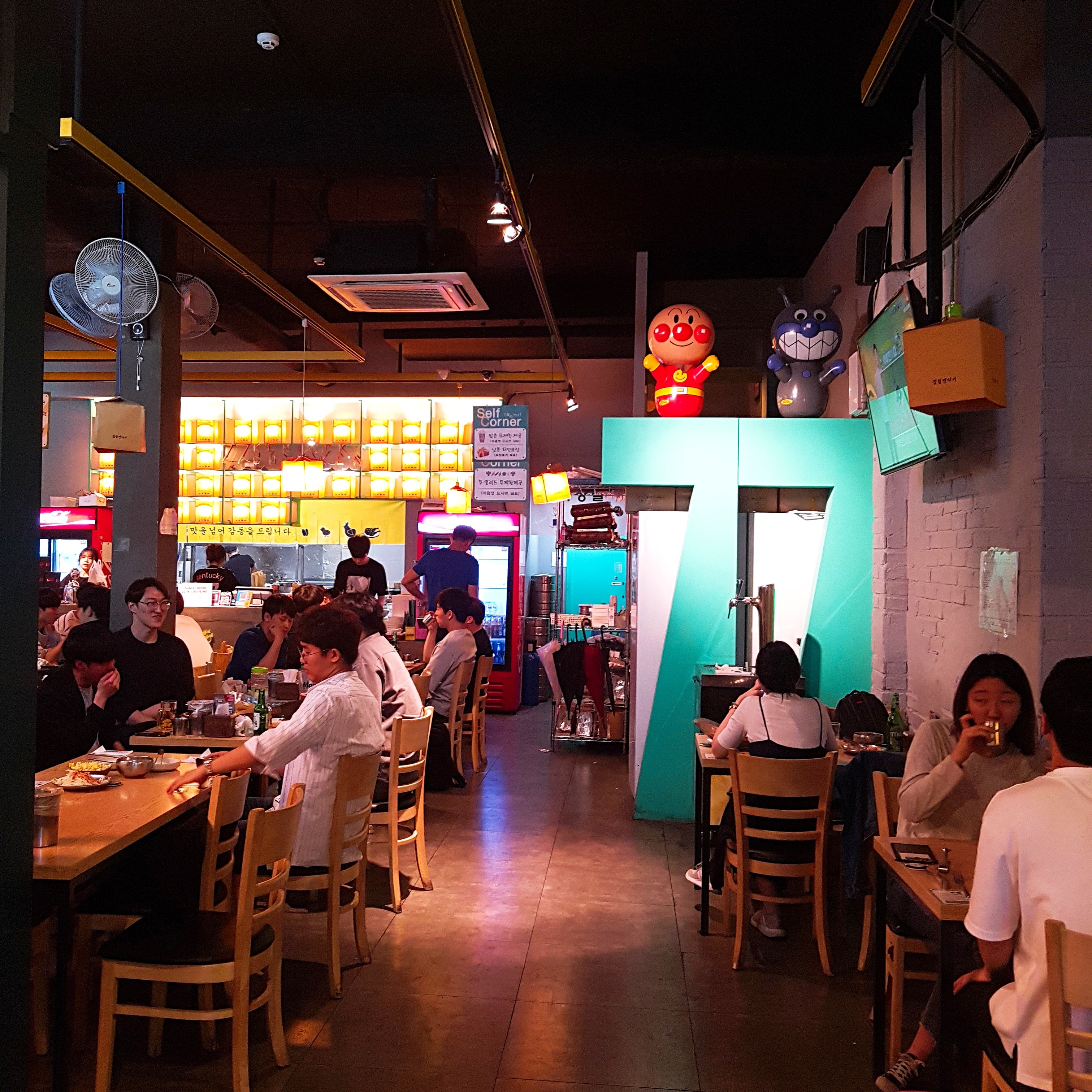 Crowded, as always.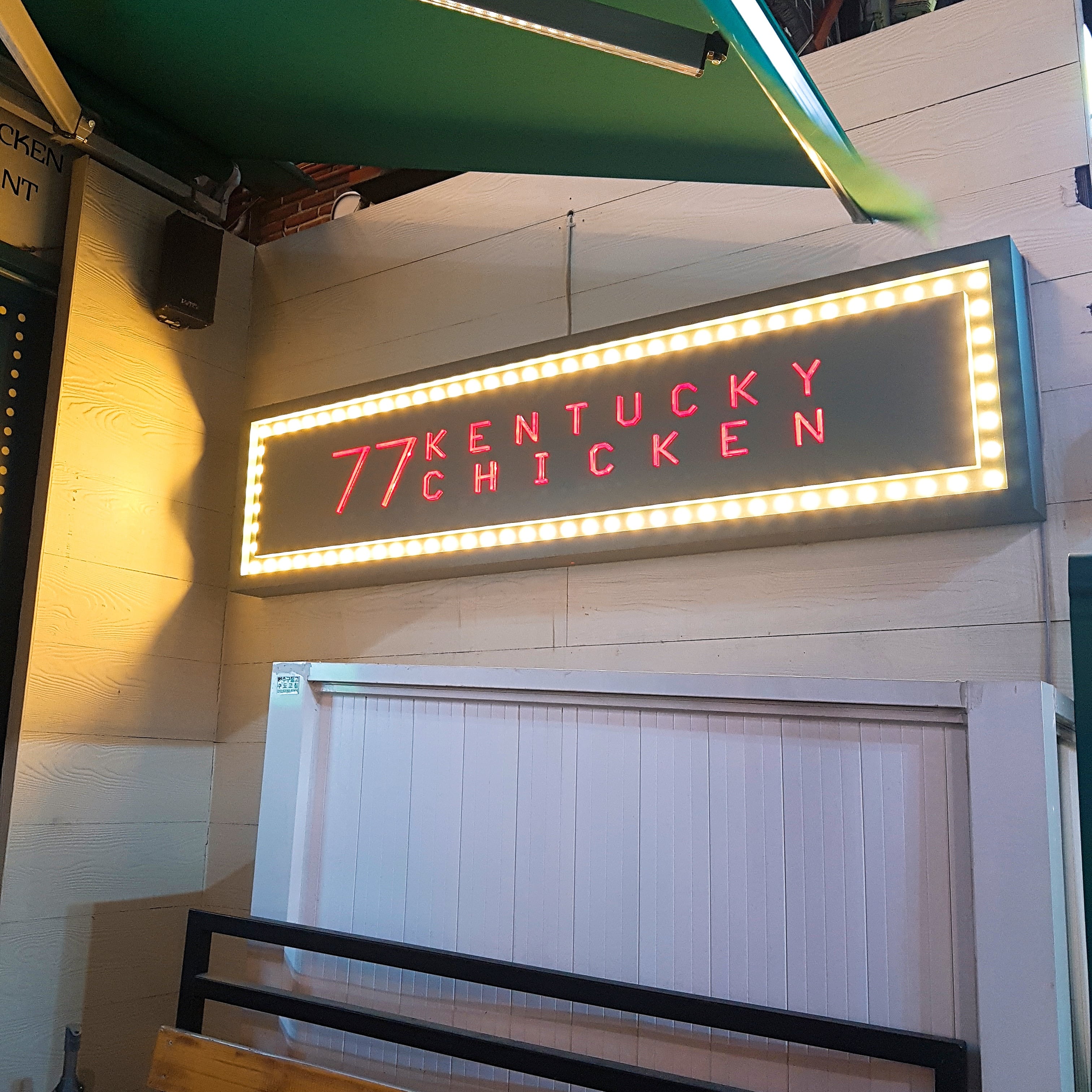 ---
Recommendable restaurants : Find more at the bottom section!
It would be very much appreciated if you share my post if it was helpful :)
검색유입: Searck Keywords: Fine Korean Restaurant, Fine Korean restaurants in seoul, Best Korean Restaurants, Best Korean restaurants in seoul, Best Korean Restaurants in Seoul, Best restaurants in Korea, Best Korean dining in Seoul, Best Korean dining in Korea,Fine Hongdae Korean Restaurant, Fine Korean restaurants in Hongdae, Best Korean Restaurants near Hongdae, Best Korean restaurants in Hongdae, Best Korean Restaurants in Hongdae, Best restaurants in Hongdae, Best Korean dining in Hongdae, Best Korean dining in Hongdae, Best Sinchon restaurants,Fine Korean Restaurant, Fine Korean restaurants in seoul, Best Korean Restaurants, Best Korean restaurants in seoul, Best Korean Restaurants in Seoul, Best restaurants in Korea, Best Korean dining in Seoul, Best Korean dining in Korea,Fine Sinchon Korean Restaurant, Fine Korean restaurants in Sinchon, Best Korean Restaurants near Sinchon, Best Korean restaurants in Sinchon, Best Korean Restaurants in Sinchon, Best restaurants in Sinchon, Best Korean dining in Sinchon, Best Korean dining in Sinchon, Best Sinchon restaurants,
[Seoul, SNU] Best Japanese Ramen near SNU! (라이라이켄, Lailaiken)

(0)

2019.06.10
[Seoul, Franchise] Lotteria : Burger Franchise you should avoid!

(0)

2019.06.09
[Seoul, Hanyang Univ] Udon (noodle) near Hanyang University! (우동가조쿠, Udon-Gazoku)

(0)

2019.06.01
[Seoul, Hongdae/Sinchon] Fine Japanese Ramen near Hongdae/Sinchon, Gamamarui Ramen(가마마루이 라멘)

(0)

2019.06.01
[Seoul, Hongdae/Sinchon] Pork, pork, pork! Pork Restaurant near Hongdae/Sinchon! (공복, Gongbog)

(0)

2019.05.25
Comments